LIKE MANY PEOPLE who follow mixed martial arts, Ultimate Fighting Championship commentator Joe Rogan has been left mystified by the recent actions of Jon Jones, the ex-UFC light-heavyweight champion.
Jones was suspended by the UFC and stripped of his title last week, having been arrested in Albuquerque following his alleged involvement in a hit-and-run incident.
Marijuana was found in the abandoned vehicle which was being rented by Jones, who was due to defend his belt against Anthony Johnson at UFC 187 in Las Vegas in just over two weeks' time.
It's been an eventful few months for Jones, the former number one pound-for-pound fighter in the UFC. In January, it emerged that the 27-year-old had tested positive for cocaine just one month before his bout against Daniel Cormier.
"Jon Jones is likely going to jail," said UFC colour commentator Joe Rogan on his own Joe Rogan Experience podcast.
"Hit and run. Crashed into a pregnant woman, allegedly, I should say. Broke her arm. She was rushed to the hospital, but pregnant, which has got to be terrifying for her. To be in a car crash and smashed by a guy who runs a red light and then flees the scene of the crime."
Jones eventually turned himself in to police, before being arrested on charges of leaving the scene of an accident involving death or personal injuries. The MMA star later posted bail of $2,500. A district attorney must now decide if the case should be brought to a grand jury.
"He disappeared, for like 24 hours at least," said Rogan. "Probably even more. A couple of days, I think he disappeared for. Obviously, the speculation would be that [Jones] was on something that he would be worried about being tested for for 24 hours or 48 hours or whatever it was."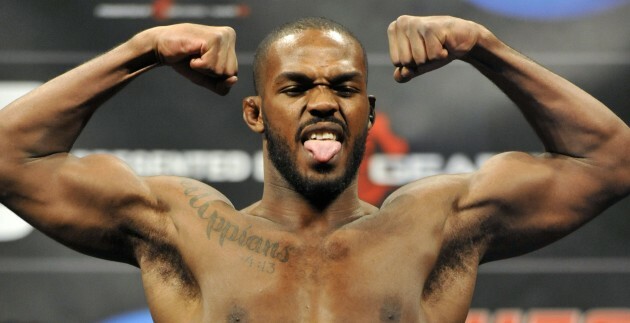 AP / Press Association Images Controversial former UFC light-heavyweight champion Jon Jones. AP / Press Association Images / Press Association Images
Rogan added: "This should be really clear. I am, without a doubt, not trying to let [Jones] off the hook. What he did was horrible. If it was someone in my family that he hit with that car I would be unbelievably furious.
"I'm incredibly disappointed in him. I think the UFC absolutely did the right thing in stripping him of his title. I think law enforcement is going to do the right thing by putting him in jail. They're going to. You can't do that.
Exclusive Six
Nations Analysis
Get Murray Kinsella's exclusive analysis of Ireland's Six Nations campaign this spring
Become a Member
"You can't hit someone with a car and leave the scene of the crime. It is a crime, but there are things that people do because they have brain damage. That's where the real question comes up. Obviously they're responsible ultimately for their own actions, but what is it that's responsible for making them do that action?
"If the brain is getting damaged and if we have proven that some of the issues with people that have brain damage is impulse control, you've got to wonder when you see fighters do wild, crazy shit, how much of that is due to getting bonked in the fucking head all the time?"
Transcription: MMAFighting.com