WE THOUGHT THE issue of Ireland arriving late to Murrayfield had been firmly put to bed, but then Joe Schmidt brought it up yesterday at Carton House after naming his matchday squad to face Italy this weekend.
After a question about challenging his team to start better, Schmidt mentioned that "there was a bit of anxiety in not having the full period to warm up" at Murrayfield.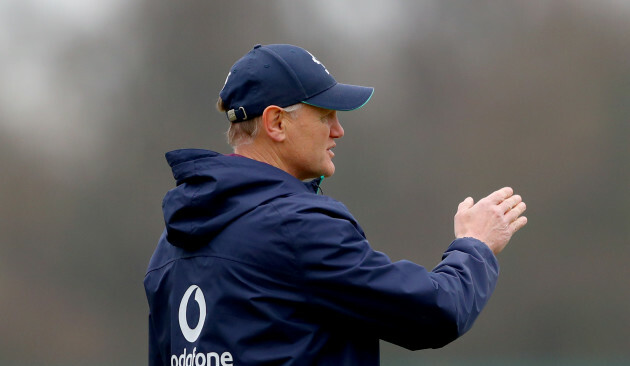 James Crombie / INPHO Schmidt and Ireland travel to Rome this weekend. James Crombie / INPHO / INPHO
Conor Murray, sitting alongside Schmidt, insisted that being late to the stadium was not an excuse for Ireland's performance.
Other players backed that up yesterday, and Rob Kearney said immediately after the Murrayfield defeat that it would be "a little bit weak-minded to use excuses like that."
Clearly arriving late to a stadium on match day is absolutely not ideal, but if it's under 10 minutes in the difference, it surely shouldn't still be an issue five days later. So why refer to the bus being late, if it's not an excuse?
"I'm not sure that I've mentioned the bus at all," says Schmidt.
Ok, that the warm up was affected…
"It's not an excuse, but it's something that's a good challenge for us. As I said, it's good to be challenged, even in our preparation, and be adaptable and be able to cope with it.
"There was a question about solutions; one of the solutions for us is to be put in positions where we feel a bit of insecurity and a little bit of pressure and be able to cope.
"Unless you get put in those positions, unless you're put out of your routine, you don't know how you're going to cope."
Clearly Ireland didn't cope with the challenges of last weekend perfectly, but Schmidt feels his squad are better equipped after the losing experience. That was one of the themes of his review of the Scotland defeat – players learning how better to handle what is thrown at them in Test rugby.
The defeat to Scotland is not only on the players' shoulders, of course, though it seems to have been at times in the past week.
Coaches are culpable when a team loses as well, just as they take equal credit – sometimes more credit – when there is success.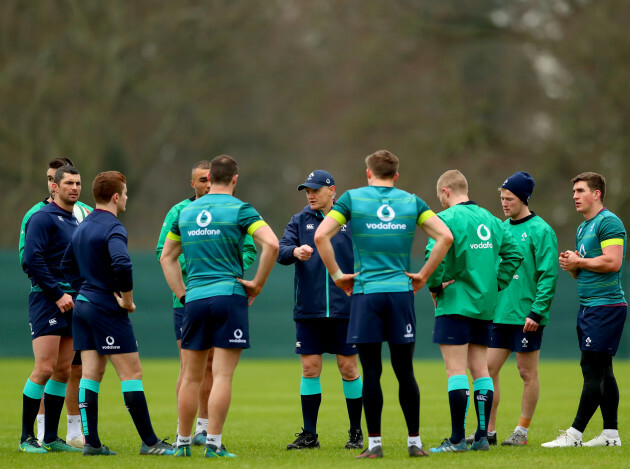 James Crombie / INPHO Schmidt with his backs at Carton House yesterday. James Crombie / INPHO / INPHO
Schmidt has about as much credit as a coach could have in the bank, but it's interesting to hear how he and his backroom staff reviewed their own performance after last weekend.
"The process is that we individually go through and review the game and then we get together," say Schmidt. "We try to stay solutions-based, to be honest. All we can do once something has happened is try to solve it or build upon it so that it doesn't re-occur, if it is negative.
"Inevitably, you try to find some positives because if we go into review and we say, 'That's no good, that's no good, you were no good there,' all you do is probably adversely affect the confidence of players.
"We still have got a lot of young players in the group and the last thing you want is for them to lose their confidence because if you have not got the confidence, you are going to hesitate. You're not going to be sure what you are going to do and, if you hesitate, someone like Stuart Hogg is going to go past you.
"It is a balance and we are pretty tough on ourselves. We try to think how we could have set the week up better, how could we have done something to probably start better or finish better or whatever."
The word 'anomaly' came up once or twice in Schmidt's session with the media yesterday and it's certainly how Ireland are viewing their start in Scotland last time out, as they look to make a statement early on against Italy tomorrow in Rome.
"There are very, very few times in my three and a half years doing this job that we've started sluggishly like that," says Schmidt. "The last time [against Argentina in 2015], we were shorn of so much experience and there was a real anxiety then, that I understood it more.
"I'd hope that last weekend is an anomaly and that this weekend we get back to being accurate from the start and probably demonstrate  the ability to be on the front foot from the start, because we certainly weren't last week."
Schmidt did also stress that there was equal disappointment within the Ireland set-up that they got into a 22-21 lead and failed to close out a game that was there for the taking.
That is, perhaps, the biggest issue of all to arise from last weekend. Plenty to fix.
The mood after Ireland's defeat in Edinburgh was naturally one of despondency, but the championship is not gone yet.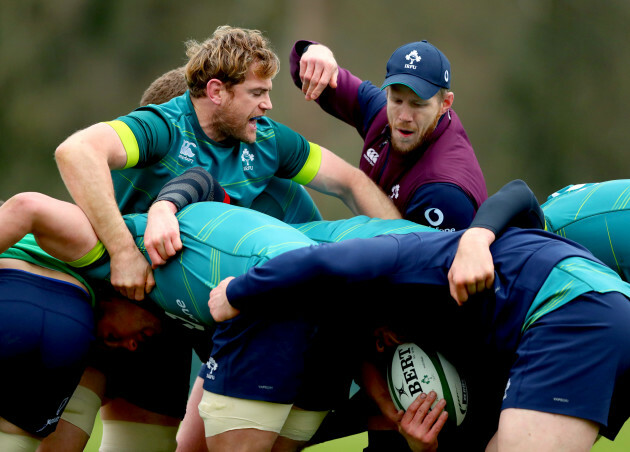 James Crombie / INPHO Forwards coach Simon Easterby gets stuck into a mauling session. James Crombie / INPHO / INPHO
Schmidt isn't promising anything, although the head coach certainly hasn't given up hope.
"I don't think it's ever the worst thing [when Ireland lose], it just feels like the worst thing at the time and I know one of you guys said we might win the Six Nations but lose our first game.
"Well, I hope you are right because I'd love to win the Six Nations and I know the players would and maybe that is the wake-up call.
"I don't think there's anyone who's machine-like enough to have a performance every time that is top-drawer, so unfortunately you might have one or two players who don't have a great day and the other players get us over the line.
"We'd a few players who weren't far off, there wasn't someone who had a catastrophic performance, but you don't have to be far off at this grade."
Players and coaches. Everyone has a point to prove in Rome tomorrow.
Subscribe to The42 Rugby Show podcast here: