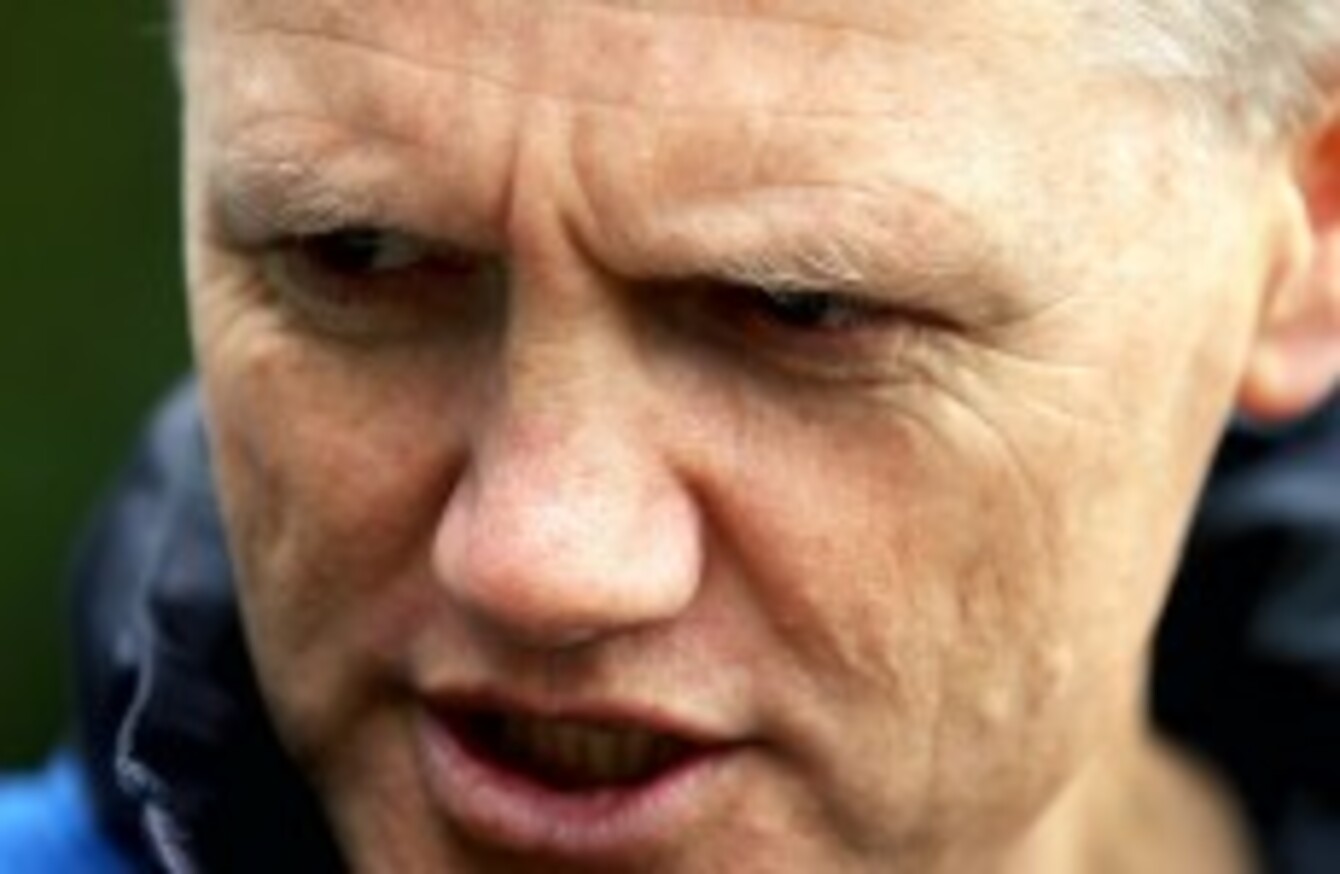 Image: ©INPHO/Ryan Byrne
Image: ©INPHO/Ryan Byrne
JOE SCHMIDT IS 20 minutes late.
Leinster's Monday media duties rarely run like clockwork, but there is an ominous air in UCD.
By the time he arrives, Schmidt grins like a crocodile whose blood-thirst has just been quenched.
Not many of his players found cause for smiling after leaving the morning's team meeting.
Mike Ross said training "should be fun", with a stern look in his eyes that said exactly the opposite.
However, the prop was in clear agreement with his coach: Complacency wasn't the culprit for the 34-6 collapse in Connacht. Instead, Leinster lacked a will to win, their focus drawn to three subsequent weeks rather than the 80 minutes in hand.
"One of the things we have generally been pretty good on in the last two weeks is our detail." Said Schmidt with a quick misdirect before cutting to the chase:
"We were also out-passioned, I think. It's pretty easy to go west and hope that someone does the job for you and look ahead to the big games that are coming up.
"We've said it a number of times: you cannot look any further than the game that's arriving…"  He has, for two years one-game-at-a-time has been the Leinster mantra and only a RaboDirect loyalist would say it hasn't been the making of them.
Whatever names Schmidt jots down on a team-sheet, they have always gone out with a unity of purpose and a refusal to accept anything less than the best of their teammates. They arrived in Galway on Friday and, once the time Gordon D'Arcy, Quinn Roux and Rob Kearney hobbled from the field, they were cowed into submission.
Connacht were pumped up. They wanted a scalp and some in Leinster white were content to accept the will of the baying crowd, hit the showers and turn up intending to give Munster and Exeter the same treatment as they had just received.
"There was a missed tackle or a system error." Schmidt adds, in case anyone thinks a game can be won by will alone.
"From a five metre scrum, Dave McSharry receives the ball above his head, he's got a big target written on him, but we haven't got anyone in the right place to make the tackle."
"Some of it was inexperience, some it was just a lack of real energy and effort which is more disappointing." Schmidt does well to keep a calm, level tone; but his words are clear. There is anger in him that will not be cooled for quite some time.
He was calmer having exorcised a few demons behind close doors. His words in the slaughterhouse environment of the team meeting will have been much less measured. Time to move on.
"There's a lot of frustration. But we can't change what happened. We have just got to go forward and make sure the forward direction we take has got an upward curve to it."
Consistent message, repeated
Moving forward means Munster a week before the Heineken Cup. The provinces have provided eachother helpful boosts leading up to European openers in recent years and, with Rob Penney targeting this game from over a week out, we are sure to see both sets of players lay it all on the line for the first time this season.
Treating every game as the most important of your season. That's the message the former Clermont assistant has been drilling in at Leinster since his arrival two years ago. Friday was the first time he watched his players veer badly off script. And so, yesterday's address to the assembled media was another chance to hammer it home.
"They (Munster) are good preparation going into Europe, but they're good preparation because you don't look any further than that. They're good preparation because they are an end in themselves."
The season starts here. Better late than never.