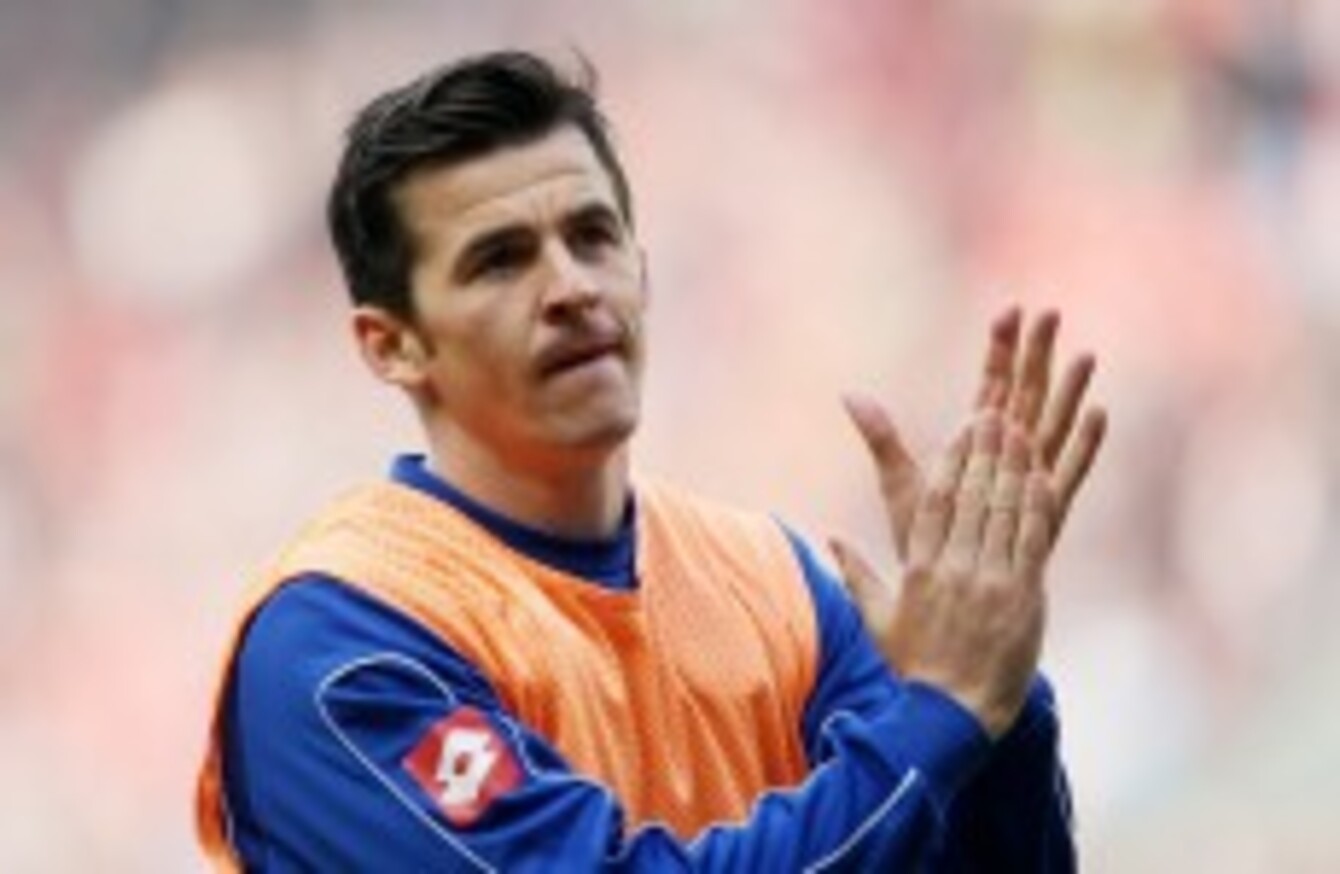 Joey Barton: more trouble.
Image: (AP Photo/Scott Heppell)
Joey Barton: more trouble.
Image: (AP Photo/Scott Heppell)
QPR MIDFIELDER Joey Barton was arrested today on suspicion of affray after a brawl outside a Liverpool nightclub.
Barton, 29, was involved in trouble in the early hours while on a night out with his girlfriend in Liverpool city centre. Two men, aged 21, were arrested on suspicion of a public order offence at around 530am on Sunday at the scene of the incident outside Garlands nightclub in the city.
But after they were held in custody and questioned, Barton and a 20-year-old man were also arrested.
All have been bailed pending further inquiries, apart from Barton, who remains in police custody where he will be questioned by officers.
A spokesman for Merseyside Police said: "Following an altercation in Eberle Street, Liverpool city centre, in the early hours of this morning, four men have been arrested on suspicion of affray.
"Two 21-year-old men were arrested at the scene in the early hours of this morning and another two men, a 20-year-old from the Liverpool area and 29-year-old from the Widnes area, were arrested this afternoon.
"The two 21-year-old men and the 20-year-old man have been questioned by officers and have been released on bail pending further inquiries. The 29-year-old man remains in police custody where he will be questioned by detectives."
Barton had already confirmed there had been trouble outside the club when writing on his Twitter account.
"I got sucker punched in the back of the head. Not injured as reported just a small bruise on rear of head/ear," he tweeted. "I've had worse. Life goes on! Thanks for the concern.
"Not planning on pressing charges as it's not that serious. The police have also got better things to do with their time. Can I just say a public thanks to the police last night as they were and have been today brilliant."
A picture of the incident, apparently showing a shirtless Barton being held back by police and a woman, also began to circulate on Twitter. Liverpool-born Barton has a long history of controversy on and off the pitch and has become well-known for his voicing his opinions about football and the world at large on Twitter.
In 2004, Barton, then playing for Manchester City, hit the headlines after he stubbed out a cigar in the eye of apprentice Jamie Tandy. His time at City also included an ugly incident when he left team-mate Ousmane Dabo looking like "the elephant man" after a training ground brawl.
Barton was given a six-month jail term in 2008 after admitting assault and affray during an incident in Liverpool. Last month, he was given a 12-match ban by the Football Association (FA), after being sent off during QPR's defeat at Manchester City on the final day of the Premier League season.
His future at QPR remains in doubt as the club are also carrying out an internal investigation into the incident at City, which saw him elbow Carlos Tevez, kick out at Serio Aguero and then attempt to headbutt Vincent Kompany.