Updated at 20.03
BURNLEY MIDFIELDER JOEY Barton says he has been forced into retirement from football after the English FA banned him for 18 months over betting offences.
"Joey Barton has been suspended from football and all football activity for 18 months with immediate effect after he admitted an FA misconduct charge in relation to betting," the FA said in a statement.
Barton, 34, admitted a charge relating to 1,260 bets he placed on football matches over a 10-year period between 2006 and 2016.
The outspoken Barton, whose former clubs include Manchester City, Newcastle United, Marseille and Rangers, has also been fined £30,000 (€35,330) and warned as to his future conduct.
In a personal statement following the announcement, Barton confirmed that the suspension leaves him with no choice but to call time on his playing career, however he does intend to appeal the decision.
"I am very disappointed at the harshness of the sanction," Barton said.
"The decision effectively forces me into an early retirement from playing football.
"To be clear from the outset here this is not match fixing and at no point in any of this is my integrity in question."
Barton accepts he was at fault but feels the FA must do more to tackle problem gambling in the game, including reviewing their policies on sponsorship by bookmakers.
I accept that I broke the rules governing professional footballers, but I do feel the penalty is heavier than it might be for other less controversial players.
"I have fought addiction to gambling and provided the FA with a medical report about my problem.
"I'm disappointed it wasn't taken into proper consideration.
"I think if the FA is truly serious about tackling the culture of gambling in football, it needs to look at its own dependence on the gambling companies, their role in football and in sports broadcasting, rather than just blaming the players who place a bet."
Barton has already outlined his intention to appeal the FA's judgment in what he sees as a last-ditch attempt to prolong his professional football career.
"Having consulted with my friends and lawyers, I have decided I will be appealing against the length of the ban.
"I hope that I shall be afforded a fair hearing by an independent Appeal Panel.
"If I am, we are confident that the sanction will be reduced to a fair one that both reflects the offences as well as the mitigating factors and the fact that there was nothing untoward or suspicious about the bets I made."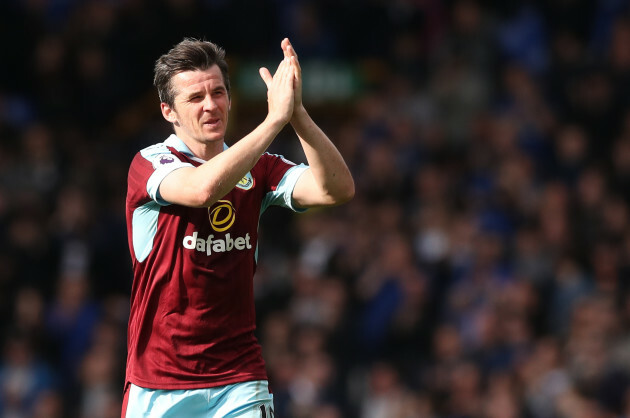 Martin Rickett Martin Rickett
Barton also added that he made no obvious efforts to hide his gambling from football authorities and he saw betting as a relaxation tool away from the game.
"As for the scale of my football betting, since 2004, on a Betfair account held in my own name, registered at my home address and verified by my own passport, with full transparency, I have placed over 15,000 bets across a whole range of sports.
"Just over 1,200 were placed on football and subject to the charges against me. The average bet was just over £150, many were for only a few pounds.
"Raised at the hearing was that between 2004 and 2011 I placed a handful of bets on my own team to lose matches.
I accept of course that this is against the rules, for the obvious reason that a player with an additional financial stake in the game might seek to change the course of it for his own personal gain. However I'd like to offer some context.
"First, in every game I have played, I have given everything. I'm confident that anyone who has ever seen me play, or played with or against me, will confirm that to be the case.
"I am more aware than anyone that I have character issues that I struggle with, and my addictive personality is one of them, but I am a devoted and dedicated professional who has always given my all on the pitch.
"Second, on the few occasions where I placed a bet on my own team to lose, I was not involved in the match day squad for any of those games.
"I should add that on some of those occasions, my placing of the bet on my own team to lose was an expression of my anger and frustration at not being picked or being unable to play. I understand people will think that is childish and selfish and I cannot disagree with that.
"Third, I should point out that the last of these bets against my own team was six years ago (and in a reserve game), when I was going through a particularly troubled period, and when the FA were not nearly as hard on gambling as they are now."
You can read Barton's full statement here.
– © AFP 2017 with additional reporting from Alan Waldron
The42 is on Instagram! Tap the button below on your phone to follow us!