THE FOUR POINTS against Joey Carbery's name come full-time against South Africa weren't of much consequence to the outcome.
But for the young Athy man, the two acute-angled conversions he made look piss-easy were a big statement.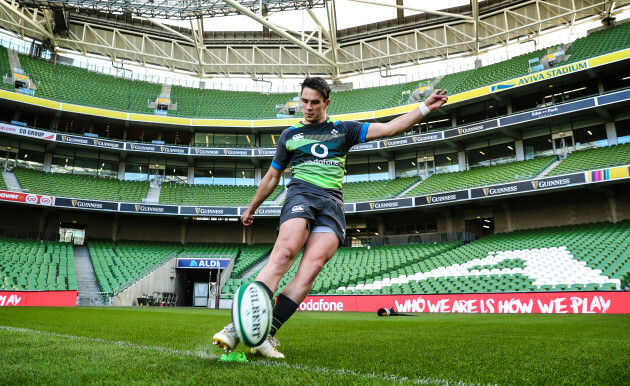 Billy Stickland / INPHO Billy Stickland / INPHO / INPHO
The way things have panned out at his province, with him slotting into the 15 jersey and Ross Byrne the primary understudy for Jonathan Sexton, Carbery has been in the odd position of being fourth in goal-kicking pecking order for Leinster — behind Sexton, Byrne and Isa Nacewa — but still on the second rung for Ireland.
"He hasn't the opportunity to do that on a regular basis but the two strikes at the weekend were fantastic," said skills and kicking coach Richie Murphy at Carton House yesterday.
"When you don't goal-kick on a regular basis at your club and you have to step up in front of 50,000 and it's an international and his fifth cap, it's a pretty daunting place to be. Especially when last year the kicking didn't go particularly well.
"He's a strong man, he's got a real focus on what he's going to do in training and to bring it into the match. He stood up at the weekend which was fantastic. There will be more opportunities for him to do that again."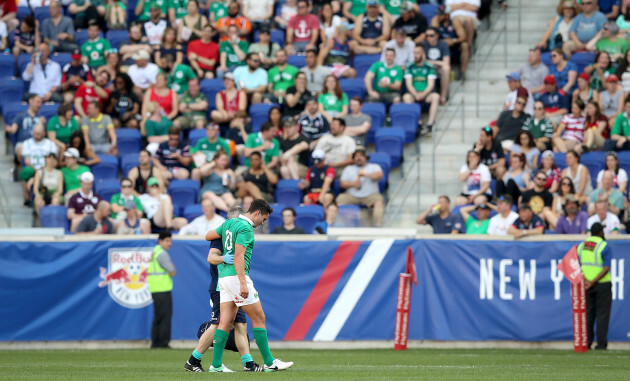 Ryan Byrne / INPHO Carbery's summer tour was ended early by injury in New Jersey. Ryan Byrne / INPHO / INPHO
As Murphy alludes to, Carbery experienced a rough end to an unforgettable breakthrough season. His international career began with a remarkably steady showing against the All Blacks in Chicago, yet the season ground to a halt with a shaky display in New Jersey that included two charge-downs for US tries and two conversions from his five kicks at goal.
"He moves on from those things very quickly, and gets on to the next task. That's something that we never even talked about. We wouldn't go back there because we're always trying to go forward. I think he's in a good place. He's moving in the right direction for us."
Moving forward for Carbery and the skills coach has included some tweaks to the 22-year-old's approach from a thought and technical perspective.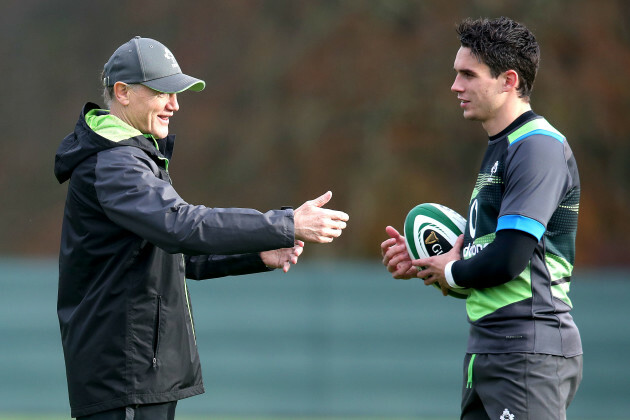 Bryan Keane / INPHO Bryan Keane / INPHO / INPHO
"Over the last couple of weeks we have worked on a couple of small things technically and since the start of the season he has been working a little bit on mental approach towards it. He is working away on that and seems really comfortable at the moment, but being comfortable in training and comfortable in a Test match are two totally different things.
"He would have got great satisfaction out of the two great strikes from the weekend and it sets him up in a better position going forward. The work has been done. It's just he has been playing at 15…"
For Murphy and head coach Joe Schmidt, fullback is a fall-back option for Carbery right now. He can return there in an emergency such as the punishing November win over Australia last year, but now he is firmly among out-half options for Ireland leaving  Andrew Conway as the main challenger for Rob Kearney in the 15 shirt.
"He often drifts in and plays at first receiver anyway," says former Leinster out-half Murphy, after pointing out the educational benefits of a 10 seeing the game from the angle of a fullback.
Bryan Keane / INPHO Ireland skills coach Richie Murphy. Bryan Keane / INPHO / INPHO
"It's a situation where you are trying to get your best players on the pitch probably in Leinster and Joey is one of those. They feel that they need to play him there (15). For us at the moment, we're looking at him as a 10 and we're trying to build that background in behind and through training sessions so that he feels very comfortable in that position because we feel he is the next one in behind Johnny at the moment.
I think he is one of those guys that, while it is a cliché, he plays what he sees. If he sees something he is not afraid to express himself. All our players have that sort of licence to actually do what they feel is the right thing on the pitch.
"I don't think it is any better or worse than anybody else, but he is a confident young fella, he knows his work ethic and ability and as long as he sticks to that he is going to be fine."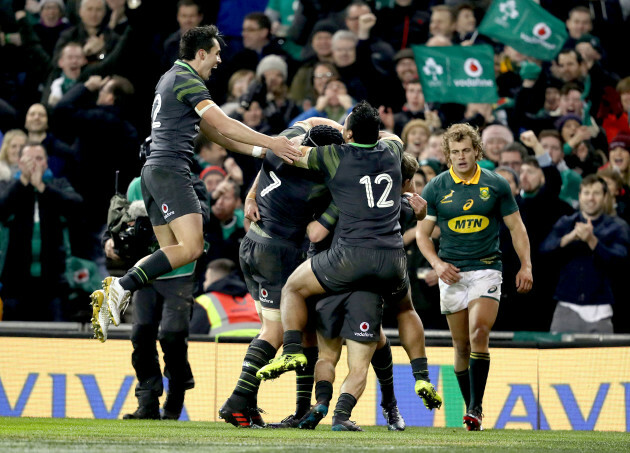 Dan Sheridan / INPHO Dan Sheridan / INPHO / INPHO
"He's a great guy to watch. You try to build opportunities in or around him and with some of our set-plays and stuff like that.
"At the end of the day, he is one of those guys who has an ability to beat people and those guys don't come around very often in Ireland — there's plenty of them in Fiji — that makes him a little bit special and a little bit different. "