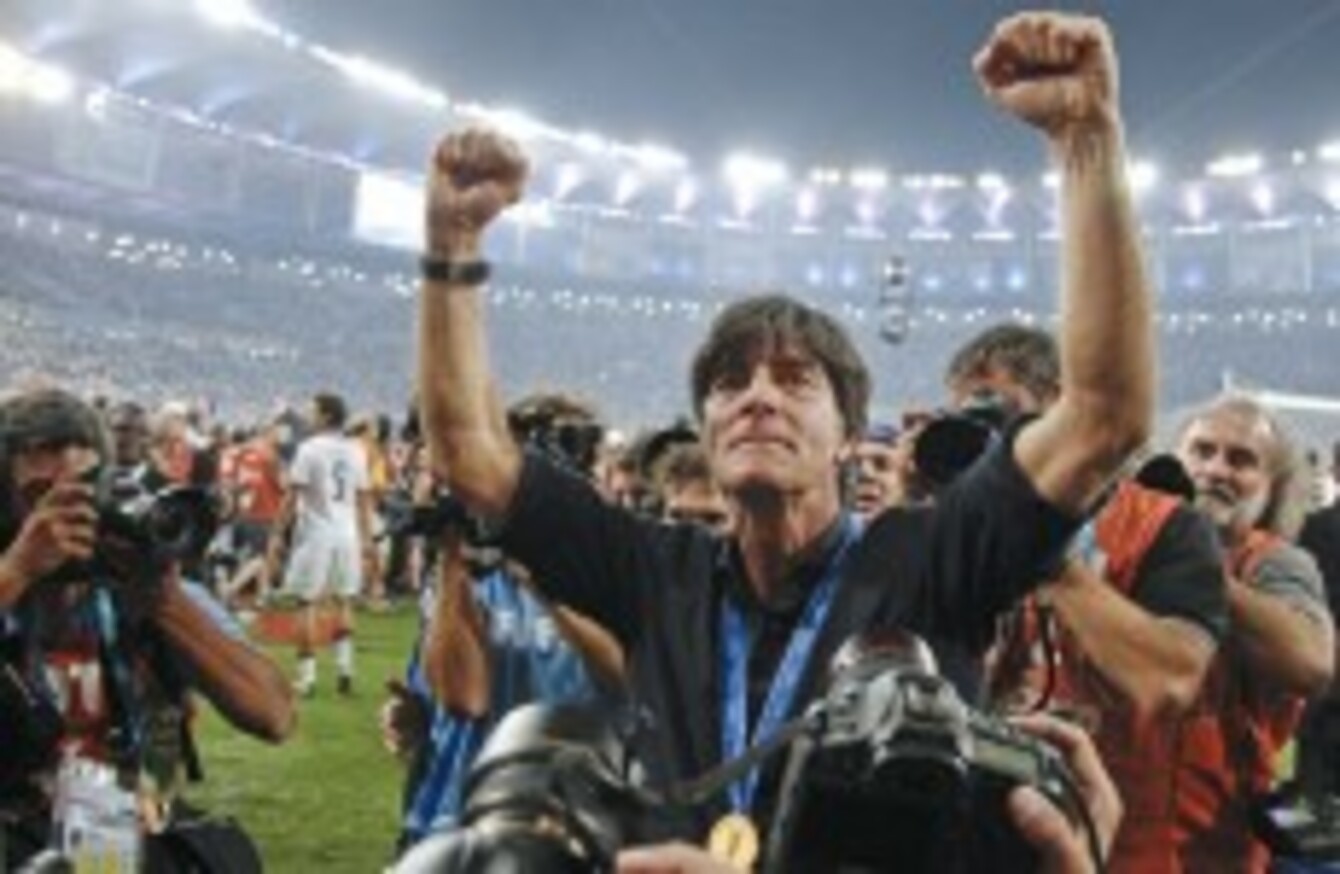 Löw after winning the World Cup in Brazil.
Image: Matthias Schrader
Löw after winning the World Cup in Brazil.
Image: Matthias Schrader
WORLD CUP-winning coach Joachim Löw has announced that he will remain with the German national team for the next two years.
The former Stuttgart manager linked up with Jurgen Klinsmann as his assistant in 2004 before replacing the current US boss two years later.
He signed a contract extension back in November which runs until Euro 2016, set to be held in France, but after winning the World Cup in Brazil earlier this month there was speculation that he could step down.
However, in an interview on the German Football Federation (DFB) website,the 54-year-old said: "I didn't think of stopping for one second.
"I didn't extend my contract with the DFB until 2016 to prematurely break it.
"I simply kept to what we had agreed before the World Cup that we were going to calmly sit down and analyse the tournament as we have done after every tournament," he explained.
I can't imagine anything more beautiful than to continue working with this team, to lead them to the European championship in France, to continue to develop the group and each of the players," he added.
"I'm as motivated as the first day. We celebrated a huge success in Brazil, but there are other objectives that we want to achieve. The 2014 World Cup was a summit but it wasn't a conclusion."
Ireland have been draw alongside Germany in Group D for the qualifiers of the upcoming European Championships and Martin O'Neill will go head-to-head with Löw in Gelsenkirchen on 14 October before a second game at the Aviva Stadium 12 months later.
Additional reporting from - © AFP, 2014