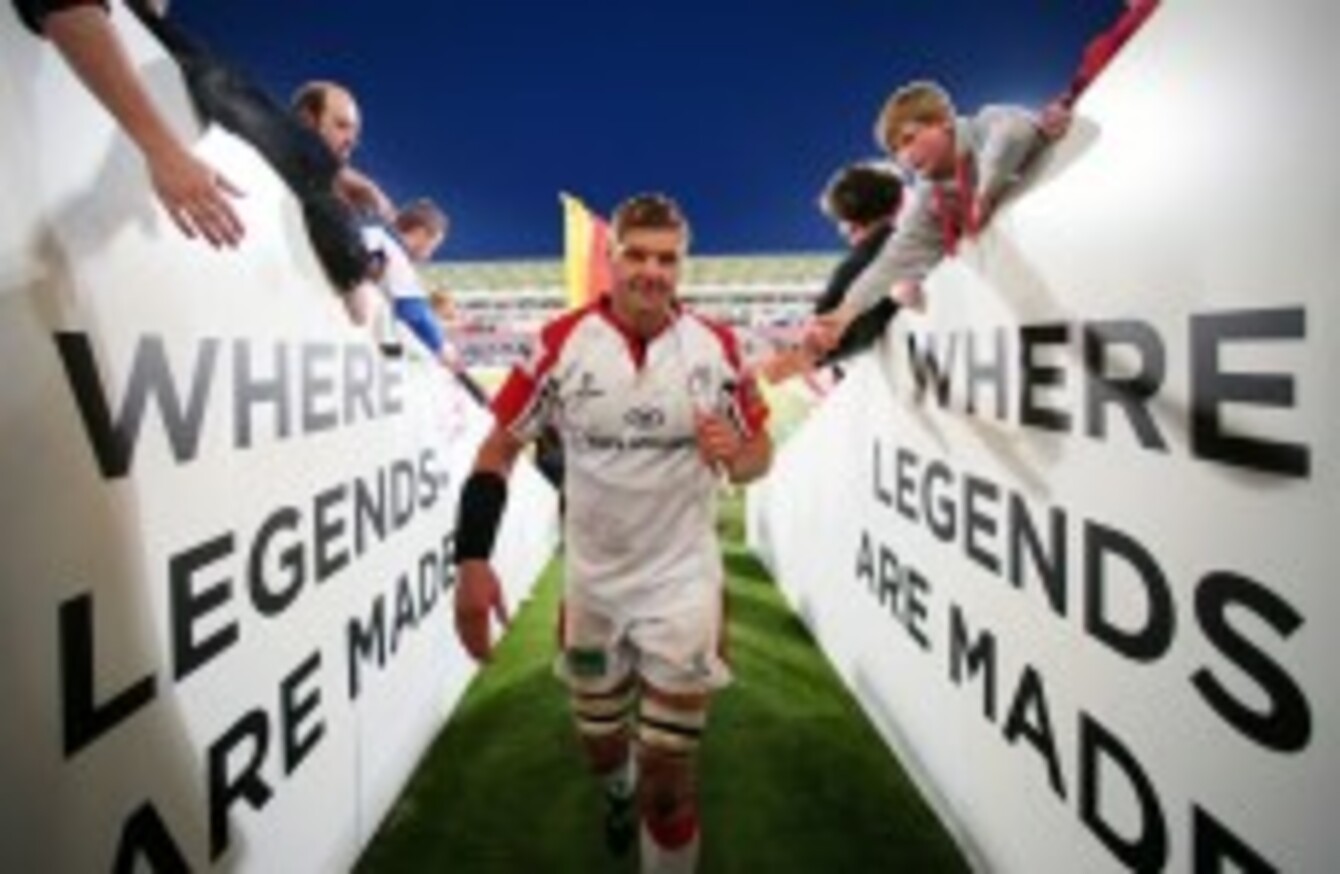 Muller joined Ulster from the Sharks in 2010.
Image: Presseye/Darren Kidd/INPHO
Muller joined Ulster from the Sharks in 2010.
Image: Presseye/Darren Kidd/INPHO
WE DON'T GET too many public expressions of emotion from our rugby players, but with time running out on his career, Ulster's Johann Muller is happy to talk more openly than others.
The South African lock played his final game at Ravenhill on Friday night, a last appearance at the stadium that has been home since 2010. In that time, Muller has made himself a legend of Ulster rugby.
"It was a tough one," admitted the 33-year-old after the game. "I went through ups and downs today [Friday], got a couple of text messages before the game that obviously didn't help.
"Going to the game, I drove with Ruan [Pienaar], and the two of us were in the car and he was emotional and that didn't help. Then I get here and I felt quite good, but when I came back after the warm-up I was a mess.
I saw my two kids and wife; it was a really, really special time. I loved the whole evening; I really enjoyed the 80 minutes of rugby. Obviously the reception from the crowd at the back end of the game was something to treasure for the rest of my life."
Muller has said farewells in rugby before, most notably at the Sharks in his native land, the club where he came through as a professional player and built his reputation. The finality of impending retirement made this time a little different.
"I said to my wife earlier today, 'I really want to enjoy this.' When I left the Sharks four years ago, I knew I was still going to play for a couple of years. It was special to leave them after 11 years, but I knew that tonight was final.
"After the next three or four weeks, after the final [smiles], I'm going to be an ex-rugby player, which is obviously something that I'll treasure. I really wanted to enjoy tonight and I did, even though we lost and it didn't go according to plan. I was so, so grateful for this day."
A two-point defeat to Leinster was far from the ideal way to sign off on his time at Ravenhill, but Muller refused to make a judgement on the red card Tom Court received, other than to point out that Rob Herring was also involved in the tackle.
Instead, the Ulster captain focused on what his side can improve upon in the coming weeks. Muller's hope is that he has three more games to come in the white jersey.
From my side, I couldn't be prouder of the effort. It just shows the character within this side, but in saying that, you're not going to win anything with 14 against 15.
"We've got to make sure that when we get to the play-offs, that we have a really good look at ourselves from a discipline point of view and try to keep 15 guys on the pitch for 80 minutes. That would be a real bonus."
Ulster face Munster away next weekend in their final regular season fixture, but thereafter could meet any of Leinster, Glasgow or Rob Penney's side in the semi-finals.
Realistically, Ulster surely want another shot at Leinster in the RDS, but this time with 15 men?
"No comment," laughs Muller.
- Additional reporting by Sean Farrell.