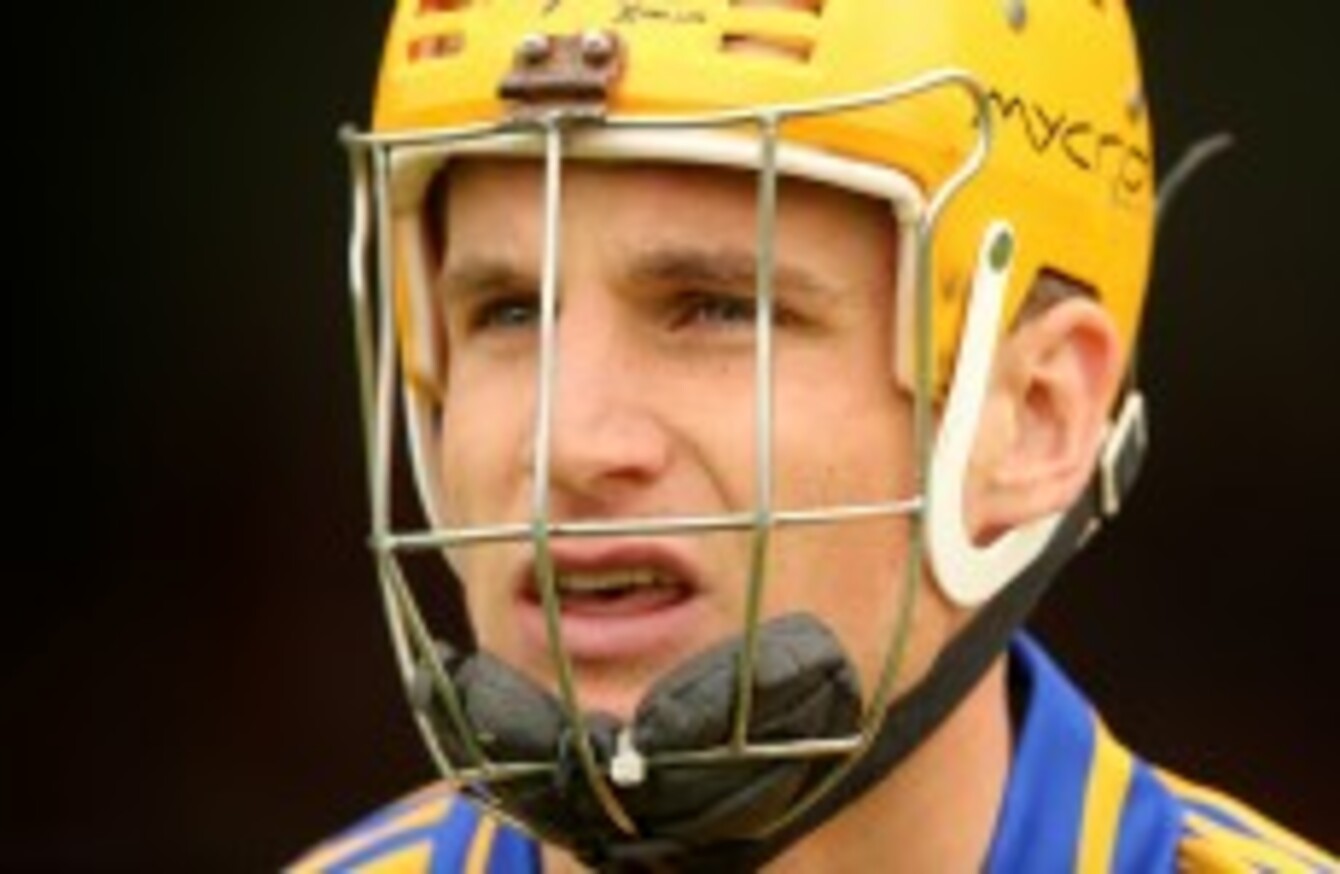 Clare's John Conlon - (File photo)
Image: INPHO/Cathal Noonan
Clare's John Conlon - (File photo)
Image: INPHO/Cathal Noonan
CLARE HURLER JOHN Conlon has revealed that he has no memory of their Munster semi-final loss to Cork last month after being severely concussed in the first-half of that match.
Conlon received a heavy blow to the head in the opening moments of the game and he was rushed to Mid-Western Regional Hospital in Limerick after being substituted in the 19th minute.
Conlon's blood pressure went extremely high and while he was released from hospital later that night, he was out of action for 10 days after the game.
The forward was so disorientated after being tackled that at one stage he had to ask which goal he was playing into in the Gaelic Grounds.
"It happened about five minutes in," recalled Conlon. "I got a bang in the head and I don't remember any of the game.
"Maybe if I was given a chance when the incident occurred to assess me thoroughly, they could have got me off the field.
"Play went on and the free was taken straight away. I think they finally realised after about 18 or 20 minutes that I'd to go off when I asked which way I was playing.
"I had to go to hospital because my blood pressure went up over 200. But thankfully I was fine. I was 10 days out of action but I came around."
Pic: Barry Cregg/Sportsfile
Conlon returned to action for Clare's All-Ireland qualifier against Laois in Ennis on July 6th where he played for 53 minutes as the Banner claimed a comprehensive 20-point victory.
While last Saturday he hit 0-3 as Clare defeated Wexford by 3-24 to 1-20 after extra-time in Thurles to set up an All-Ireland quarter-final tie for Davy Fitzgerald's side with Galway on July 27th.