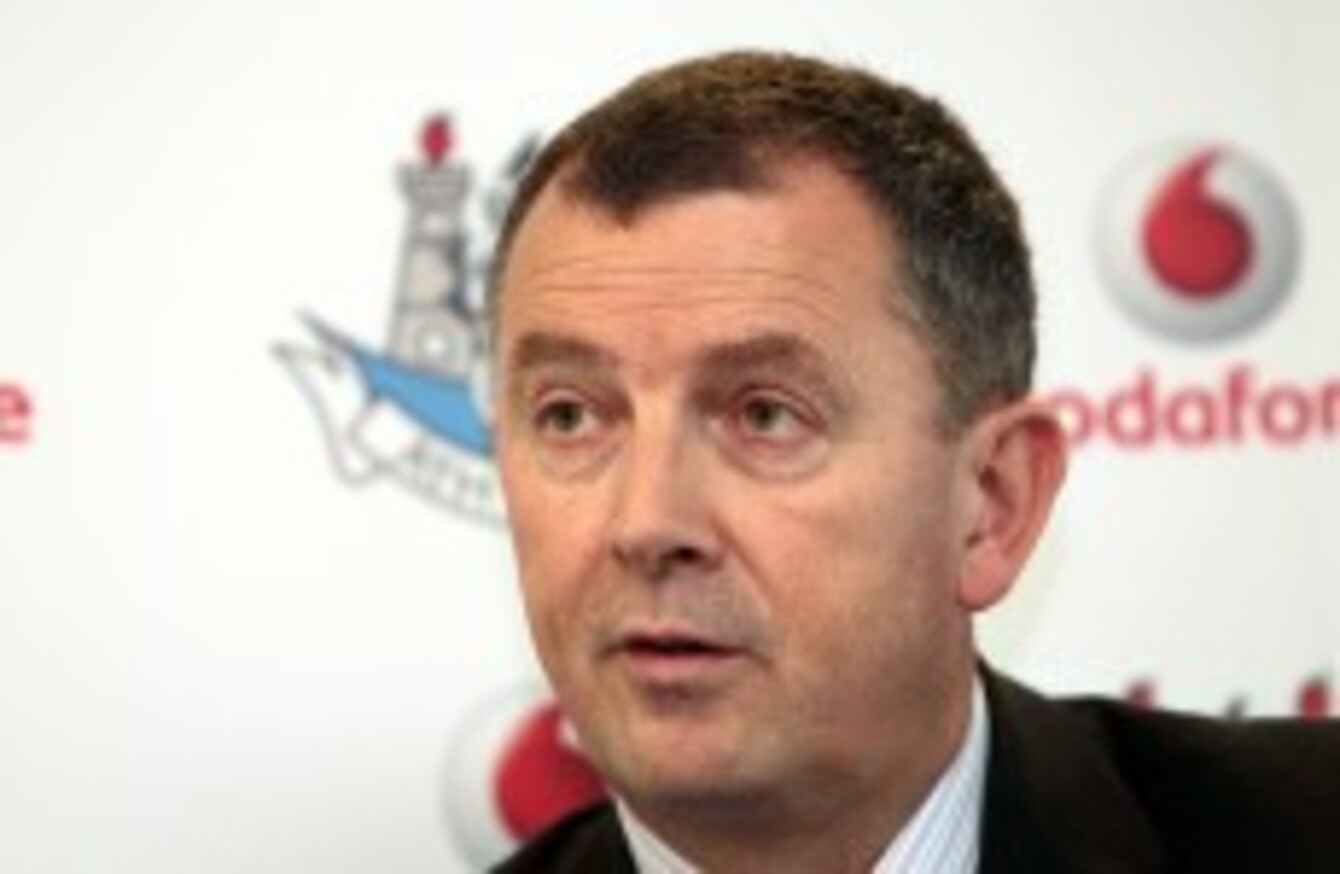 Dublin secretary John Costello.
Image: INPHO/Cathal Noonan
Dublin secretary John Costello.
Image: INPHO/Cathal Noonan
DUBLIN COUNTY BOARD secretary John Costello believes anti-Dublin sentiment grew in the wake of their All-Ireland final victory.
In his annual report to convention, Costello refers to the criticism of how Dublin sought to protect their lead in the finale of the clash against Mayo.
Costello takes the critics of the county's footballers to task and salutes Jim Gavin's side for not letting that 'negativity' weight down on them.
"In the lead-up to the final the suggestion, in many quarters, was they Mayo's greater hunger would prove to be crucial", says Costello. "However, a second half power-play from Dublin put them in the driving seat as they held on for victory to see Sam Maguire reside on Liffeyside for the second time in just three seasons.
"While Dublin's style of play has brought many new followers to the game, the end-game against Mayo brought more than a fair degree of criticism. No All-Ireland victory is greeted in all quarters with great enthusiasm but Dublin's victory this year seems to bring the 'Anyone But The Dubs' out in greater numbers.
"Perhaps the most pathetic commentary on the game was the suggestion by one columnist that Dublin's games should be played late at night as it was wrong for juveniles to have to witness them. Such nonsense, but I suppose it earned the columnist a handy headline!
"When the Dubs contributed to some All-Ireland semi-final classics in recent times and lost, they were always clapped on the back as if it was a great consolation to have 'played their part' in a great game.
"However, when we capture Sam it can be expected that the knives will come out but, thankfully, this negativity does not take its toll on our current players, whereas in the past, it seemed to weigh a bit more heavily on their shoulders."
Dublin's Bryan Cullen and Ger Brennan celebrate with the Sam Maguire Cup
Pic: INPHO/Cathal Noonan