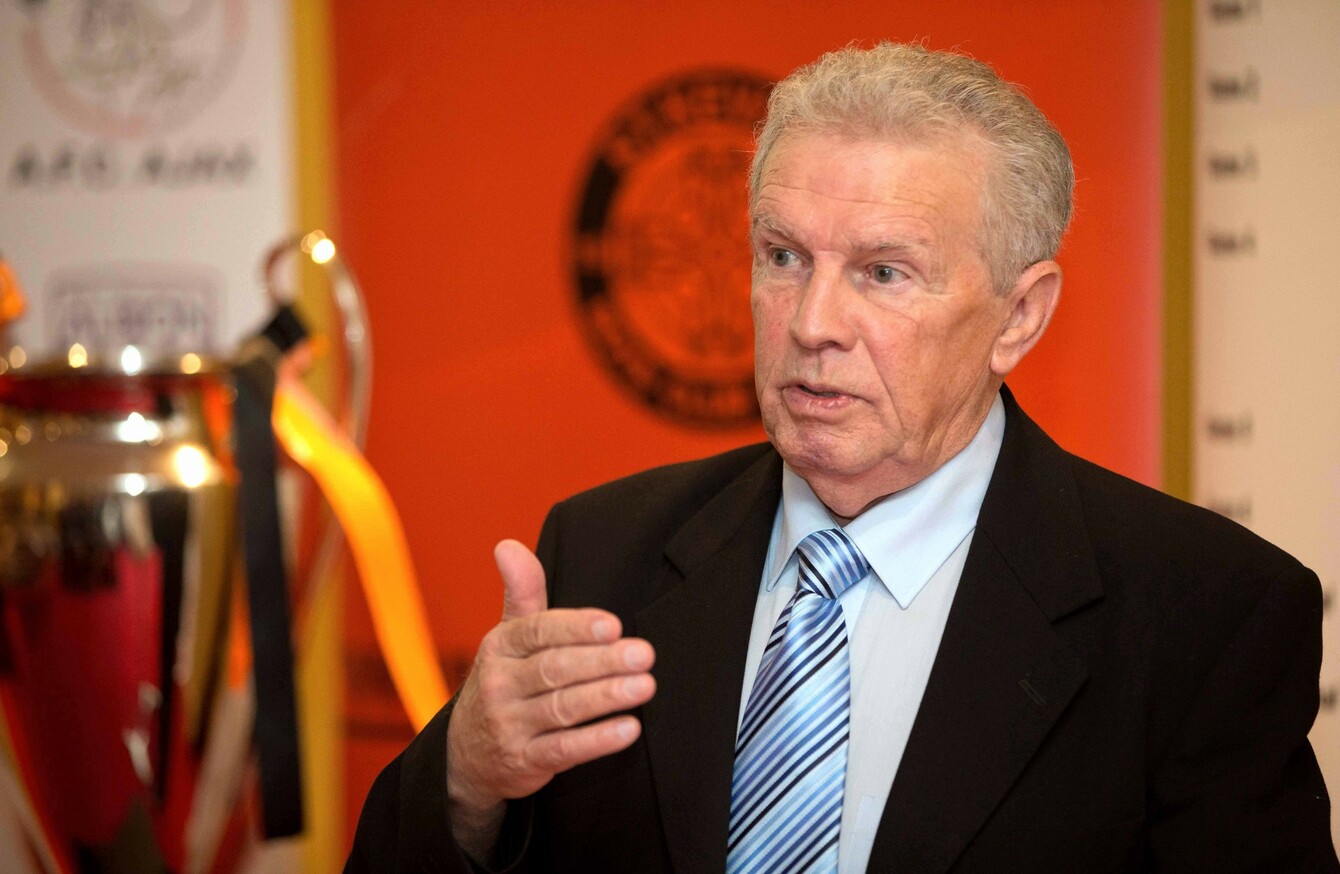 John Giles will leave his role at RTÉ after analysing the France-Portugal match tonight.
Image: Morgan Treacy/INPHO
John Giles will leave his role at RTÉ after analysing the France-Portugal match tonight.
Image: Morgan Treacy/INPHO
A COUPLE OF years ago, John Giles was commentating for RTÉ on a Premier League game involving Blackburn.
He kept referring to Rovers' left-back as 'Michael Ball'. Unfortunately, the former Rangers and Everton full-back never played for the Ewood Park club. The identity of the left-back in question that day was in fact Michael Gray — the ex-Sunderland player who would make 64 appearances for the Lancashire side between 2004 and 2007. No one corrected Giles, presumably out of a mixture of fear and respect for this giant of Irish soccer, and understandably so.
The 75-year-old analyst wasn't always especially good at identifying players or remembering their names — it was an unfortunate flaw but not an insurmountable one. In this brave new Championship Manager-influenced world in which many average punters fancy themselves as European football experts, Giles' analysis came to be regarded by some as lazy and outdated. But did these pedantic issues really matter?
What Giles had in abundance are two qualities many pundits surprisingly lack — common sense and an ability to offer a genuine opinion, rather than simply just regurgitating conventional footballing wisdom.
Yet now, a relationship that began definitively with his first major punditry role during the 1986 World Cup will end following tonight's Euro 2016 final between Portugal and France.
For everyone who has grown up watching Giles and co scrupulously debate the nuances of the beautiful game, it will be a sad occasion. Long-time RTÉ colleague and fellow Irish footballing legend Liam Brady perhaps best conveyed Giles' skills in his most recent Irish Examiner column, writing:
"I watch a lot of punditry on television and, even as a footballer who played a lot of games over the course of a long career, I can still find it hard to understand what some of them are trying to tell me.
"But, with John, it's never been anything other than easy to follow, crystal clear and almost always correct.
"I reckon he's as good as it gets at this job. As he was on the pitch and in the dug-out, so he is on the television: a real pro, a man who thinks long and hard about what he's going to say and then says it with clarity and authority."
As Brady suggests, Giles' assertions were always simple and to the point — so much so that he has been mercilessly ribbed by the likes of Aprés Match for constantly insisting that players should "take each game on its merits" among other familiar mantras.
Yet there was always a warmth to the satire. Giles quickly came to be regarded as one of Irish sport's most beloved and insightful TV personalities — and it was to the surprise of some. During his time as a manager, Giles quickly gained a reputation for giving little away to the media, and naturally, it was assumed he would be similarly dull as an analyst. But once he sat in the studio in Montrose, it was a different story.
And sticking to his managerial principles, he unsurprisingly hates when other coaches leave themselves open for such scrutiny or give too much away in front of the TV cameras.
When then-Everton boss Roberto Martinez analysed his own team on Monday Night Football last season, Giles quipped: "All Martinez managed to do was to show himself up. He barely answered a question and how could he? If he was honest about his own players' faults, it would be a crazy thing to do so why bother? What did he gain?"
He was also one of the few to castigate Liverpool's acquisition of Mario Balotelli from the outset, insisting: "You don't bring in trouble."
When everyone else was hopping aboard the England bandwagon and predicting they'd win a World Cup or European Championships before long, Giles was rightly warning that Frank Lampard and Steven Gerrard weren't "genuine" midfield players and wryly commenting that Roy Hodgson's side lacked individuals who would "kill" their grannies.
Source: crazymaner2003/YouTube
Moreover, in a sport dominated by bluffers, the Irish legend has always been quick to acknowledge that he's made a mistake. When discussing Leicester's remarkable title win last season, he rarely neglects to mention that (like many others) he tipped the Foxes for relegation at the beginning of the campaign.
In addition, having won league titles with Leeds and managed Ireland for almost a decade, Giles' words come with a certain wealth of experience and authority that few others can match.
When he recently called Leeds owner Massimo Cellino "crazy," people in England sat up and took notice. When he suggested Martin O'Neill didn't entirely trust Wes Hoolahan, he was able to convincingly relate the situation to his own playing days with Matt Busby at Man United.
Of course, Giles has been keen to stress that he won't be retiring. He will continue his Herald column as well as a weekly slot on Newstalk's Off the Ball, while he may also join TV3 as an analyst and reconnect with fellow former RTÉ stalwarts Graeme Souness and Brian Kerr.
Whatever happens, the Dubliner will be a big loss to RTÉ. For all the flak Giles receives on social media for the occasional minor mistakes he is prone to, the 75-year-old pundit is still much loved by the majority of people — as evidenced by his selection as Grand Marshal for the 2012 St Patrick's Day parade in Dublin.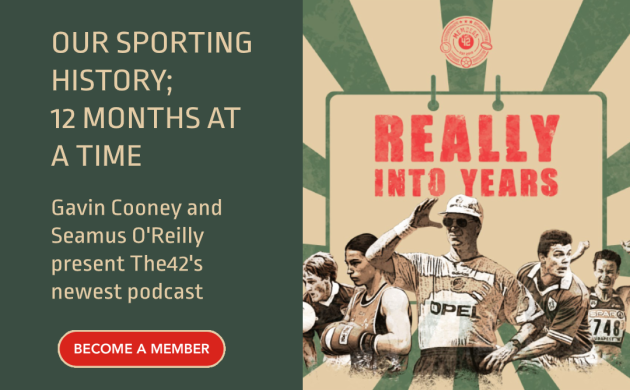 In addition, Giles' passion for football remains obvious as, to this day, he continues to studiously watch several Premier League, Champions League and international matches on a regular basis.
RTÉ's post-match ratings have been as high as ever with Messrs Giles, Dunphy and Brady at the helm. For instance, during Ireland's recent Euro 2016 clash with Italy, more people (1.47 million) tuned in for the post-game analysis than the match itself (1.45million).
So while their controversial and often unpopular views may annoy some soccer watchers (for instance, the trio severely played down the alleged greatness of Bayern Munich even after they won the Champions League in 2013), their attraction to the casual viewer evidently remains as strong as ever.
The perceptive Richie Sadlier will add fresh legs to the panel, but everyone's favourite 'senior analyst' is and always will be irreplaceable regardless of these intriguing changes.
Giles, to put it simply, speaks with honesty, integrity and conviction — the three most crucial assets for an analyst to possess. So what if he mispronounces the occasional player name or mixes up Atlético Madrid with Athletic Bilbao? After 30 years of invaluable service to football supporters, he's surely entitled to the odd mishap.
A version of this post was originally published on 25 March
The42 is on Snapchat! Tap the button below on your phone to add!