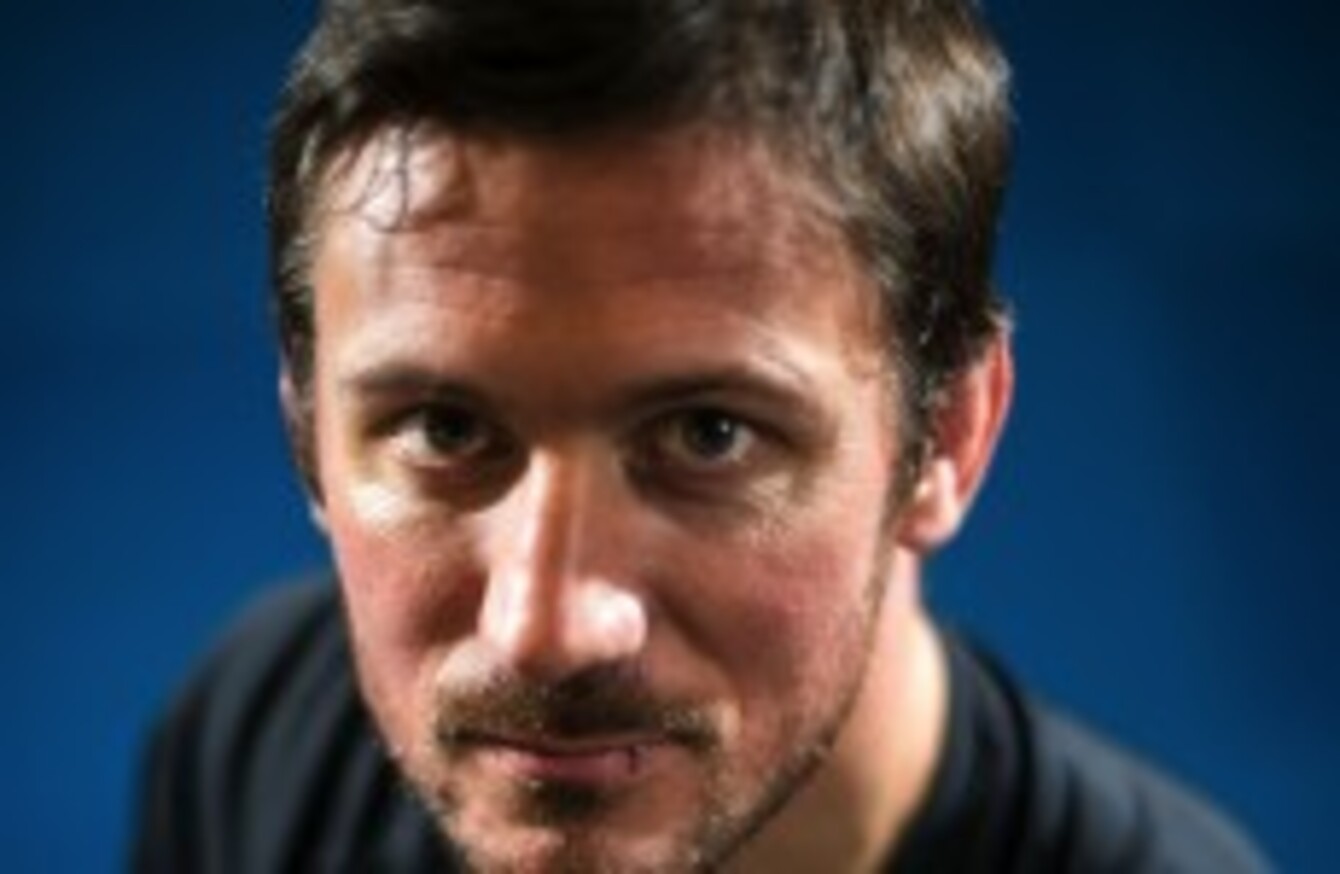 John Kavanagh will be octagon-side tomorrow evening for Conor McGregor's interim UFC featherweight title challenge.
Image: ©INPHO/Cathal Noonan
John Kavanagh will be octagon-side tomorrow evening for Conor McGregor's interim UFC featherweight title challenge.
Image: ©INPHO/Cathal Noonan
SEEING SO MANY Irish fans around Las Vegas over the last 48 hours has been quite overwhelming.
We expected them to travel in big numbers for tomorrow night's fight, but you're still taken aback when you actually see the number of people who have gone to great lengths to be here. They already know, but we appreciate every single one of them.
The atmosphere they created, at the workouts on Wednesday and the press conference yesterday, was pretty incredible. This evening's weigh-ins, which will be the biggest in the history of the UFC, are going to be something special.
I know it's one of those clichés that can become irritating to read — I remember people started to hate interviewing Georges St Pierre because he was always seemingly having his best training camp yet and in the best shape of his career — but Conor McGregor has also backed that up each time. It's the same on this occasion.
Each opponent has apparently been the guy who's going to expose certain things. What I would say is that I think Chad Mendes could draw the best out of Conor tomorrow night, so I'm going to repeat myself and echo what I've said before: Conor is looking better than ever and I really think there's going to be a lot of shocked people — not just in relation to the result, but how the result comes about.
For me, the wrestler question has already been answered by Conor. In one of the promo videos, I saw that Mendes said he's going to show Conor what American wrestling is all about. That, to me, is like talking about Chinese geometry.
Wrestling is wrestling, no matter what part of the world you come from. The last time I looked at the medal count, the Russians seem to be doing pretty well… and that's what my gym is full of. We've had a huge influx of people from the eastern bloc to Ireland over the last decade or two, and a lot of them have come to my gym. I don't understand most of the languages that are being spoken when I walk through my gym.
Also, if you look at Mendes' takedowns, I think the term they use over here for them is the 'blast double'. There's not a huge amount of finesse to what he does, unlike what you get from the eastern European wrestlers who Conor has been working with. It's not just about the power.
This fight will answer the wrestler question for the people who have been asking it, but it's not going to be a surprise to me, anyone in our gym and indeed anybody who has watched Conor over the years; the Dave Hill fight, for example, when he won the Cage Warriors featherweight belt. Hill is certainly no slouch in the wrestling department but Conor dominated him.
You could also turn the whole thing on its head and say to Mendes, you haven't answered the boxing question. You've never faced a southpaw KO specialist. But nobody asks that question and rightly so, because it's a mixed martial arts fight. It's not a freestyle wrestling match and Mendes is going to have to get through a lot of shots to even get close enough to shoot for a takedown. And if it does go to the ground, he's got to deal with a very dangerous submission fighter.
In spite of what many people believe, there aren't that many differences between Mendes and Jose Aldo as opponents. In fact, I actually believe Aldo is a bit more dangerous on the ground. Aldo passes guard, he mounts, he's got decent ground-and-pound and he finishes. Mendes' game basically consists of takedowns, staying in the guard and getting a few shots off. Conor deals with a lot tougher than that in the gym.
See Sport
Differently
Get closer to the stories that matter with exclusive analysis, insight and debate in The42 Membership
Become a Member
And as is so often the case, whoever Conor fights, they tend to become grapplers pretty fast. Artem Lobov is Conor's main sparring partner and he has the unfortunate job of doing the most rounds with him. Artem is one of the best strikers in the game but he'll openly admit that his plan is to go for takedowns when they spar. Whoever Conor faces, they look for takedowns as soon as they get hit and that wasn't going to be any different in this fight — whether the opponent was Aldo or Mendes.
The preparation for this fight wasn't done in the last two weeks or even the last ten weeks. We started preparing for this ten years ago. We're obsessed with this sport, all aspects of it, because you won't get far otherwise. If your attitude going into a fight is to avoid a certain range, I guarantee that you'll end up in that range. But if you go in feeling confident in all ranges, you'll start pulling your opponent into their weak areas.  
I haven't thought too much about the aftermath of tomorrow night's fight at UFC 189, but it's difficult to stop your mind from drifting every so often. Every time I do, there's a UFC belt in the picture. That will certainly be a satisfying scene. It's nice to see those things in your mind's eye when you're heading off to sleep.
From the weigh-ins to the fight itself, I'm looking forward to the whole experience. I think the atmosphere will be even better now too that it's an American opponent, because I don't think there would have been too many Brazilians here. There'll be a lot of Americans here, there are thousands of Irish here already, so it should make for some good back-and-forth cheering and jeering among the crowd.
Anyway, it's here now. The long wait is over. There's a UFC belt waiting to be claimed and that's what we've been working towards for all these years. Whatever happens tomorrow night here at the MGM Grand, this is the stuff dreams are made of.