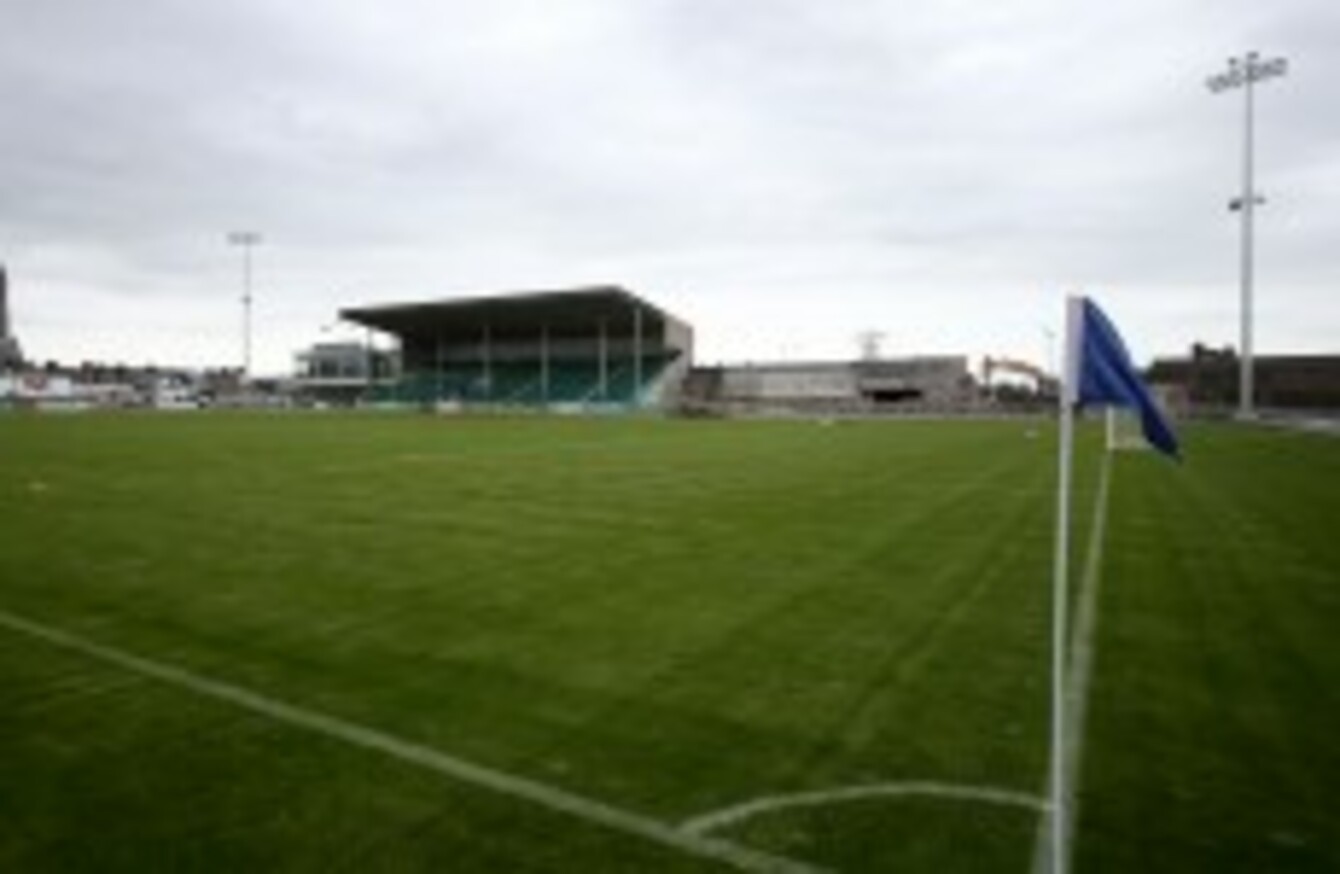 It may have taken longer than expected, but Limerick's return to Market's Field has been a positive this season.
Image: Donall Farmer/INPHO
It may have taken longer than expected, but Limerick's return to Market's Field has been a positive this season.
Image: Donall Farmer/INPHO
WHEN FORAS FIRST took control of Cork City, former chairman Brian Lennox stressed to me how vital it was to find a home for the club and I was delighted by the current board's announcement that they had secured one a few weeks ago.
It was a long road from the overdue bills that had seen Cork City locked out of Bishopstown in 2009 during the Tom Coughlan era.
I remember walking around the ground when FORAS finally retrieved the keys. I remember the shabbiness and mustiness of the building, though I prefer to focus on the volunteers working to clean it up and the shared pride when the Cork City sign was placed over the entrance, marking our return to thousands of cars passing the ground every day.
Cork City's new home is a 30-acre home centre of excellence in partnership with the FAI.
For all the criticism that's directed at the FAI and despite the lack of funds in association pockets, the Department of Club Licencing and Facility development, led by Richard Fahey, is a constant source of advice and support to clubs.
There's been a number of exciting infrastructure announcements this season, and it's a good news story worth examining. When we talk about LOI infrastructure we typically mean the stadia where we spend a couple of hours once a week.
We love to knock each other's facilities, we complain about the view from the away terrace in Dundalk, the lack of cover at many grounds or the porta-potty queue in Turner's Cross.
Stadium announcements this year came thick and fast. The write-down in Bohemian's crippling legacy debt while retaining their future in Dalymount with the support of Dublin City Council was good news for those who view the stadium as the true home of Irish football. It was better news for a rejuvenated board at the club who can start to look forward and continue the excellent work of recent years, on and off the pitch.
Drogheda's new stadium plan, in draft and discussion in recent years, was formally announced at the recent FAI AGM. Limerick's return to the Market's Field was a positive step, albeit delayed, for the club.
Right through that process from design through build, the FAI advised on licencing requirements, security needs and a variety of other topics. Finn Harps continue to work on their new home, slowly but surely making progress.
Cobh Ramblers are putting a plan in place to buy back St Colman's Park.
Certainly there are stadia which are crumbling and unattractive for visiting supporters and it's a huge issue to address, but we have to be realistic in terms of the outlay the clubs and the national association have to facilitate large scale improvements.
SEE SPORT
DIFFERENTLY
Get closer to the stories that matter with exclusive analysis, insight and debate in The42 Membership.
Become a Member
Of course, the stadia themselves are only a part of what infrastructure With the U17 league about to kick off, bringing a third nationally competing team to every club, more match and training facilities are required.
Factor in the clubs who also run academies and teams in the WNL and needs start to stack up. Alongside Cork City's announcement of their new facility, Athlone Town announced plans to expand their base at Lissywollen with council support. The adjacent land should comfortable support two additional pitches, one of them AstroTurf.
The training facility expansions by Cork City and Athlone Town will support their underage sides and potentially help generate additional income.
However, in the longer terms they can target other bonuses such as hosting teams for the 2020 Euros who will be play matches in Dublin. Limerick's base in Bruff, a hugely exciting 24-acre site undergoing a multi-faceted development will leave the club in a strong position to open up to new business, particularly with the proximity to Shannon Airport.
The FAI will often advise clubs to lease rather than buy, to seek partnerships with other parties; local clubs, third level institutes or other codes because owning facilities also brings issues and costs, particularly with rates.
Limerick wanted to put a bar in the Market's Field but the owners stressed the financial cost of the associated rates, not doubt influenced by the legal action which Limerick City Council had taken against the Gaelic Grounds in 2013. Thomond Park, the Aviva Stadium and Croke Park all have staggering rates bills associated with their stadia.
The fact of the matter, whether a club leases or owns their ground and facilities, it's vital to their economic health. I would bet that the second biggest cost in the budget of every LoI club is infrastructure related.
It has been a positive year in terms of the focus of clubs on infrastructure and hopefully the announcement of Sports
Capital Grants awarded will allow even further progression in the coming year.
Originally published Friday at 17.45