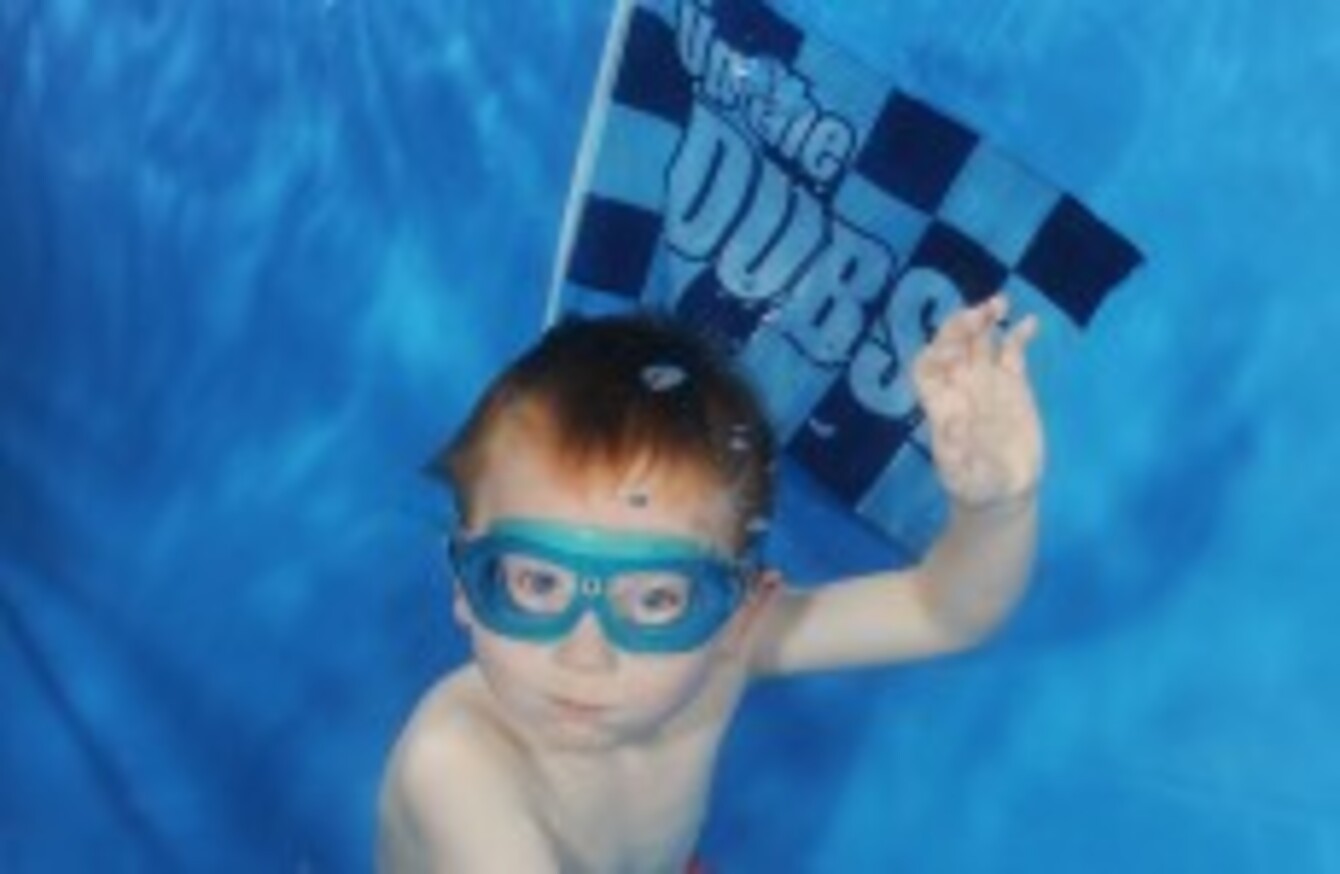 Jack O'Leary is backing Dublin for Sam.
Image: Waterbabies
Jack O'Leary is backing Dublin for Sam.
Image: Waterbabies
JOHN O'LEARY WON a permanent place in the hearts of Dublin GAA fans when he lifted the Sam Maguire in 1995.
The goalkeeper, who won another All Ireland Senior Football Championship in 1983, played 18 seasons for The Dubs and claimed five All-Star awards along the way.
O'Leary now cheers Dublin on from the sidelines and it is heartening to see that he is raising his son, Jack, to do the same.
Jack, four and a [crucial] half, graduated from his Water Babies class this week and made sure he brought his Dublin flag to mark the occasion. O'Leary has been at the baby swim school, located at Roganstown Golf and Country Club, since he was just nine weeks old.
Here he was as a swimming nipper:
Jack looking a lot like the baby from the cover of Nirvana's Nevermind album.
O'Leary the younger is one of the first graduates of the swim school and is now focusing his energies on screaming for Dublin as they take on Cork at Croke Park this weekend.
Proud father: O'Leary, pictured here in 1988, won eight Leinster titles with Dublin.
Dublin take on Cork in the All Ireland quarter finals from 7pm this Saturday at Croke Park.