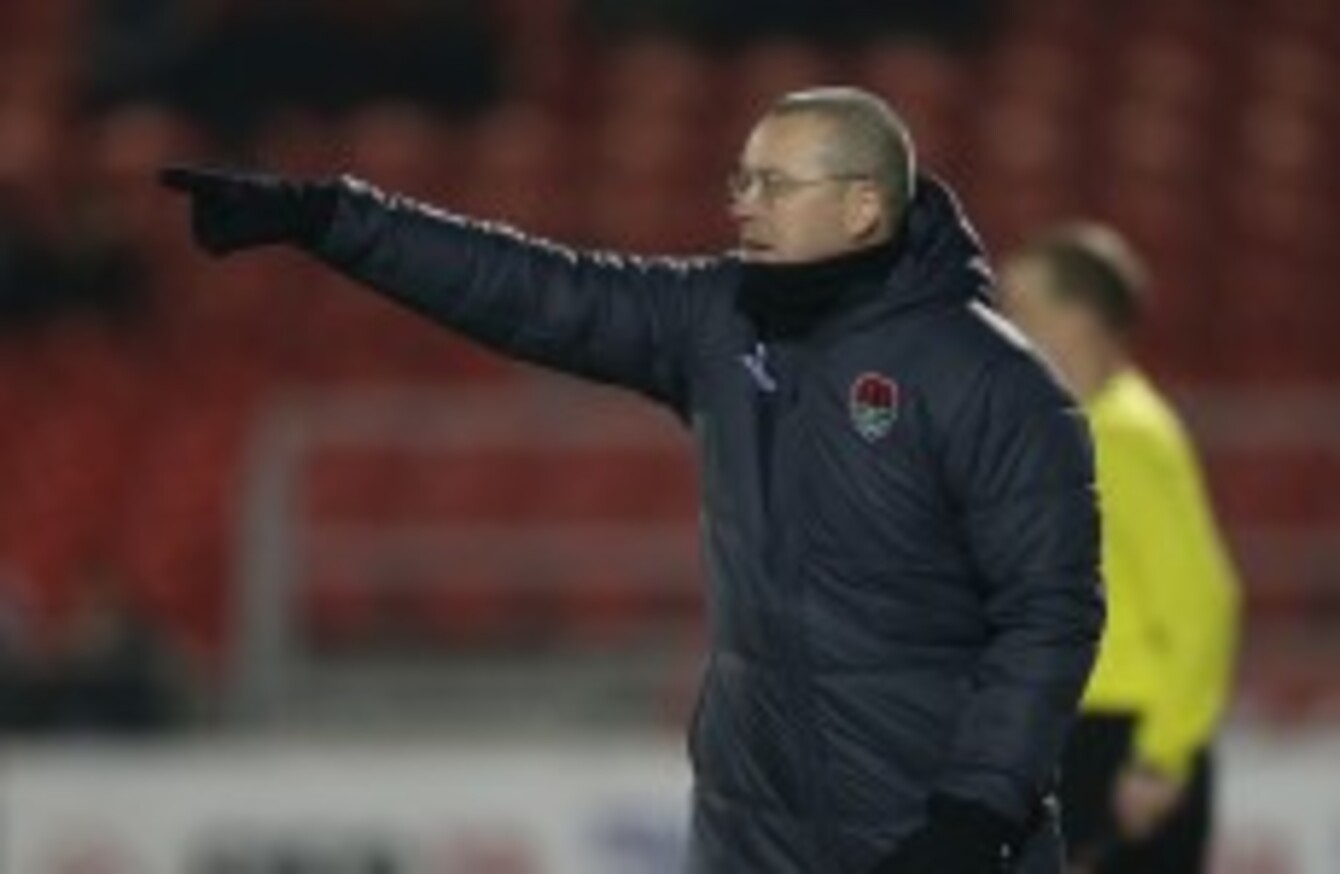 Cork City came under fire after handing then-manager Tommy Dunne a contract extension.
Cork City came under fire after handing then-manager Tommy Dunne a contract extension.
ON A PERSONAL level, the worst night I had in football was 9 July 2010. Cork City lost 1-0 at home to Shelbourne in appalling weather conditions and in front of a small crowd.
It was close to 11pm when I left Turner's Cross. As I walked to my car, a drunken fan walked up, called me a cunt and spat into my face.
A Chairman of a football club can't throw a punch. I turned around, took a different route back to my car and drove home.
Three days earlier we'd given Tommy Dunne a contract extension. It was an unpopular decision; we'd won one game in nine; that a home FAI Cup replay with Bluebell United; but Tommy was working hard in difficult conditions with a hugely inexperienced team, and board. Most fans wouldn't have seen the effort going on to improve things. We had faith in him, which was borne out when the club was more stable.
Your expectation of a manager has to be realistic and grounded in what can be achieved with the budget, players and structures you as a club have placed at the manager's disposal. Football is "a results business" but it's not the only criteria when taking a decision about someone's employment.
I know one manager let go after a particularly bad result; but the decision was based on the Chairman visiting the subsequent training session to find only eight of the squad present. The rest had been given the night off. It wasn't the bad result, but the lack of discipline and lack of reaction in training which ultimately caused the loss of faith.
In the League of Ireland, a good manager is one who makes the whole greater than the sum of the parts. A good manager can work within a budget, maintain discipline and won't add nonsense to the board's workload. It's that simple. Some managers complain about what other clubs have; it's pointless. Boards are told by the FAI whether a league finish correlates to the playing budget.
Missing out on Europe can hurt, but it can hurt a lot more if you've the league's biggest playing budget. Some of the more eye-raising 'departures' in recent years haven't been due to lack of success, but because the money spent to achieve success hasn't tallied on comparison. If you're spending twice the money to finish one position higher, something is wrong. If you don't respect the need for budgetary control in the LoI, you won't last long.
A common and fair criticism of football clubs is the merry-go-round that sees the same faces pop up again and again in new jobs. It can seem there are no new coaches coming through. Knowledge of the game isn't enough though, experience is important. I've known fantastic coaches who just weren't managers and vice versa. The truth is that most fans desire a coach to improve on the field whereas the board need a manager. There's a fundamental and important distinction between the two, only magnified in the League of Ireland where one man fills both roles.
The vast majority of managers come from a playing background; few players gain any insight into the running of football clubs while they play. Of course, some think they know it all and that's fine, but the truth is they usually don't and while they play they don't need to. However, if they want to manage, they must gain that understanding and realistically you can only learn that on the job, you have to study all aspects, put in the long hours, 20 years in a dressing room, even as a captain means little when it comes to managing a football club.
You hear it all the time, players and young coaches with dreams of management talking about visiting Ajax, Barcelona or Manchester United to 'learn'. I bet very few of them spend much time with their backs to the pitch, figuring out the off-field aspects that make these clubs tick. It's a common flaw among young managers and it means it's difficult for them to make strides quickly because, to be blunt, they haven't been prepared for it. They're taught only to coach.
(Former Ireland manager Giovanni Trapattoni speaks to League of Ireland and FAI coaches in 2012 as part of their Pro Licence)
The UEFA Coaching structure teaches coaching. It is not a 'management' structure, in fact it doesn't have any modules on managing a football club (e.g. budgets) until you get to the Pro licence stage and even then, they're minimal. The courses are set up with clubs much larger than LoI in mind.
What are they
really like?
Rare insights on sport's biggest names from the writers who know them best. Listen to Behind the Lines podcast.
Become a Member
Some of our elder managers bemoan licencing requirements and they have a point — years spent managing in the League of Ireland is worth more than a costly two-year part-time course.
One aspect of managerial sackings that is particularly hard to stomach is the old cliché of 'he's lost the dressing room'; sometimes the manager in these cases will have run out of ideas, passion and the ability to change. Sometimes we need to more closely examine players' own responsibilities.
The truth though is that it's cheaper and easier to replace a manager than a dressing room. It's one contract to negotiate out of rather than 20 — it's often unfair, but it's the reality.
The best advice I could give to any future manager is to use the old 80:20 rule. Focus on the field 80% of the time, but do not for a second ignore the 20% that includes budgets, dealing with the media, handling players' issues and learning the ability to interview and hire staff you can rely on.
Ultimately, the 80% will be dependent upon your budget, and the board know that. It's the 20% that'll hurt you.