Ireland's pack excelled at scrum time against England.
Image: ©INPHO/Dan Sheridan
Ireland's pack excelled at scrum time against England.
Image: ©INPHO/Dan Sheridan
IN THIS ERA of intense analysis of opposition teams, the ability to surprise has become less and less apparent.
However, knowing something is coming and actually stopping that strength are very different concepts. Ireland forwards coach John Plumtree believes that the men wearing numbers one to eight will be the key to any potential Italian upset in Dublin on Saturday.
Still in his first season with Ireland, the New Zealander has been busy in recent weeks getting up to speed on what Jacques Brunel's pack bring to the Six Nations party.
"I've had a fair bit of homework to do on Italy because I'm new here. I didn't really know them that well. I saw them play in South Africa [in the summer of 2013], and was impressed with some of their forwards there.
Doing a little bit more homework during the Six Nations, it's opening my eyes a fair bit wider. They've got a lot better, the Italians."
Plumtree name checks the hard-working locks Josh Furno and Quintin Geldenhuys, the "excellent" Martin Castrogiovanni and the "tough, abrasive" hooker Leonardo Ghiraldini as key men in the Italians' tight play, while also highlighting the danger of Sergio Parisse's "tricks around the field."
The former Taranaki back row has his pack on "red alert" for an early onslaught from a combative Italy, but is content with how his own players have prepared for this fixture. Ireland's forwards could lay claim to being the most effective pack in the competition so far, but Plumtree wants to see more.
"We're pretty happy with the set-piece right through the Six Nations, with two more big games to come. The boys know that it's not how you start, it's how you finish.
"This is massive for us now and we've also got to make sure that we contribute positively as a forward pack in other areas of the field, not just in that collective battle up front. We're looking to up the intensity of everything we do."
One element that Plumtree and head coach Joe Schmidt have marked out as essential against Italy is Ireland's rucking in attack. Italy will look to spoil and slow the home team's ball at every available opportunity, but Plumtree is aware of what the Irish backs can do if furnished with enough clean possession.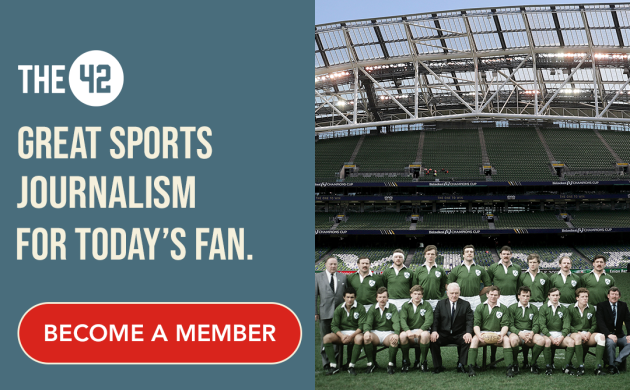 "We need to provide really fast ball for our backs to operate. We've got good backs and they prefer to run off quick ball, like any backline. I guess the thing is that the speed of our breakdown has been really good this year.
I know Nigel [Owens, the referee] is going to want a good game to flow at the Aviva. The ground should be hard, with a big crowd and it should be an entertaining game. The last thing you want is for it to be spoiled by a whole lot of infringements that happen through what they're getting up to at the breakdown."
Plumtree has deservedly come in for much credit during the Six Nations so far but as he points out himself, it all boils down to the closing two rounds. The former Natal Sharks head coach has a holistic view of how he wants his pack to finish out the Six Nations.
"I've really enjoyed working with the pack. We've grown as a pack in this competition. We've gathered some real respect from the other teams. I guess the challenge for us is to finish off this championship the way we want to.
"It won't be one area of what the pack achieves, it will be everything. It's no good just having a driving maul, or thinking that it is the only weapon. There's little individual things that can let us down, and we've got to make sure in the next two weeks that they don't."