Murray Kinsella reports from Auckland
AS WITH MANY professional rugby players, Johnny Sexton has a routine of writing his goals down before each game.
There might generally be aims around kicking, marshalling his team's attacking play or defensive work, but his list last weekend also included 'no talking to the refs'.
Speaking before the second Lions Test, Sexton had underlined his determination to appeal to and question match officials less, saying that it was "part of my personality that I need to work on" and adding that he had been trying to do so for the last 10 years.
Well, everybody has a plan until they get punched in the mouth.
Although it was Anthony Watson who took a heavy blow to the head from Sonny Bill Williams' shoulder last weekend, Sexton could not help himself from running towards the All Blacks centre, pointing out the guilty party to the match officials.
Letting the refs get on with their jobs remains a goal for Sexton, but this was an exceptional circumstance.
"I was good up until that one incident, which was heat of the moment," says Sexton as he sits in the Lions' Auckland hotel ahead of the third Test. "It's amazing – you can write down your goals before the game and 20 or 25 minutes in…
"I was right beside it when it happened and I didn't want to let it go."
It's a minor part of Sexton's game, of course, but his determination to get better there sums up the Irishman's approach to his profession. At the age of 31, he is one of the very best in his position in the game and yet he still sees ways to improve.
Sexton had a disappointing start to this tour, underperforming against the Provincial Barbarians like so many others, but he has grown into one of the key men and after a first Test defeat, Warren Gatland turned to him to steady the Lions ship in Wellington.
Sexton did so impressively, demonstrating his enduring class at out-half in a display that included intelligent decision-making, crisp passing, invitingly hanging restarts, determined defence and an ability to take the ball to the line himself.
Perhaps as important has been Sexton's durability on this tour, one area where many people doubted him and where Gatland had twice questioned the out-half pre-tour.
Sexton played three games in a week at the start of the tour – "I probably did it in Paris a few times!" he says when asked about the last time that happened – and came through unscathed, starting against the Maori All Blacks the Saturday after that and then featuring off the bench in Test one, before starting again last weekend.
"You don't go searching for opinion but it's hard to ignore at times, obviously people were saying that I couldn't survive a Lions tour, that I wouldn't be able for it, so it's nice to prove yourself that you can," says Sexton.
"I played three games in a week and to be able to back that up by starting the Maori game the week after, it's always nice to do things like that when people don't expect you to be able to."
Here is a fascinating part of Sexton's psyche. It is a very common trope in sports that athletes and coaches set themselves up to prove someone or something wrong, to silence the doubters.
Sometimes, those doubters are imagined or perhaps a minority of doubters are blown into a bigger deal by the sportsperson. It can be a powerful motivational force, that thirst to prove people wrong.
Sexton is evidently motivated by it, although it is true to say that he has his fair share of doubters. For a man who has achieved so much in the game, many supporters appear to still be unconvinced and some pundits have written him off due to injuries in recent years.
Though Sexton is often aware of these question marks, he says he doesn't go looking for them in order to motivate himself.
"No, I don't seek it out. I try the opposite but often, whether it's your mum or someone else just texting you, venting about what this person has said about you. Your brother might say it to you and you're saying, 'Please, don't say that again, don't tell me.'
"You try to stay away from it but it's very hard in today's world with the amount of social media and just media and how popular the game is, it's very hard to stay away from everything. You do see some stuff."
Human brains are so good at picking out negatives, and one wonders if Sexton sees some of the positive stuff too.
For the Irish out-half has earned his plaudits all over again on this tour, having come back from a stuttering start to being the man Gatland turned to in his time of need, pushing Owen Farrell out to the 12 shirt to accommodate Sexton's quality.
"As a 10, it's probably the hardest position to come into a new system or team," says Sexton of his growth on this tour.
"Even if I'm comfortable in the system, it's the other guys around you that need to be comfortable as well, so you're not going to see the best of the out-half until you've had time together and other guys are comfortable with the calls.
"In the first game, the second game, third game, you're calling things and guys are having to think about it. When you have to think about it, that's when you start losing collisions and start making mistakes you wouldn't normally because there's that confusion or people are having to second-guess themselves.
"It's that lack of preparation time but you back yourself having been in that situation before. You can realise that yourself, despite what everyone else might be saying."
Sexton's link with Farrell will be essential for the Lions tomorrow if they are to break down the All Blacks defence again, but it is their connection in defence that will be truly tested.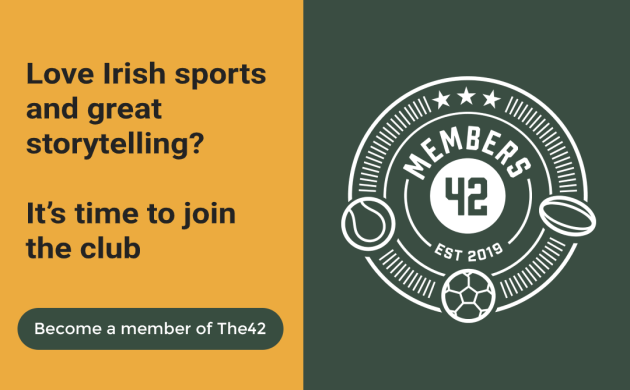 Ngani Laumape made gains in that 10-12 area last weekend off the bench and now starts his first Test for the All Blacks, while Julian Savea's introduction on the wing is likely to mean more traffic again tomorrow.
"We can be better at it," says Sexton of managing that zone defensively. "At times we dealt with it pretty well, other times we let them get too far over the gainline and made it tough for our forwards to fold around the corner. It's something we've spoken about doing better this week."
Again, it's just another chance for Sexton to prove the doubters wrong, and he is more than accustomed to opposition teams looking to target him defensively.
"Well, we'll go hard down the opposition 10′s channel because if you make hay there, it makes the next phase easier. If you can make the 10 makes tackles and tire him out, then he's going to be more tired come the end of the game.
"I've made quite a lot of tackles on this tour, so it's something that they definitely go after. In most of the games I've played I've hit double figures for tackles, so it's something you're used to.
"Obviously, it's a set up with Laumape as he's strong, powerful guy and Savea being brought in as well. [Beauden] Barrett can be pretty direct at 10 as well, at times he likes to take it really flat, break the five metres, which the refs said they're going to ref that."
This is one area where Sexton has had issues with match officials in recent times – the five-metre offside line at scrum time, which applies to the attacking team as much as the defence.
"The rule is that if they break it, I can break it," says Sexton. "Same with a lineout – if they break the 10, I should be allowed break it. It's very hard because one touch judge is down the channel of the lineout and there's only one for the defensive team."
One to have a word with Romain Poite about tomorrow?
Sexton smiles.
"No, I've got to stay away from them at the moment!"
The42 is on Instagram! Tap the button below on your phone to follow us!