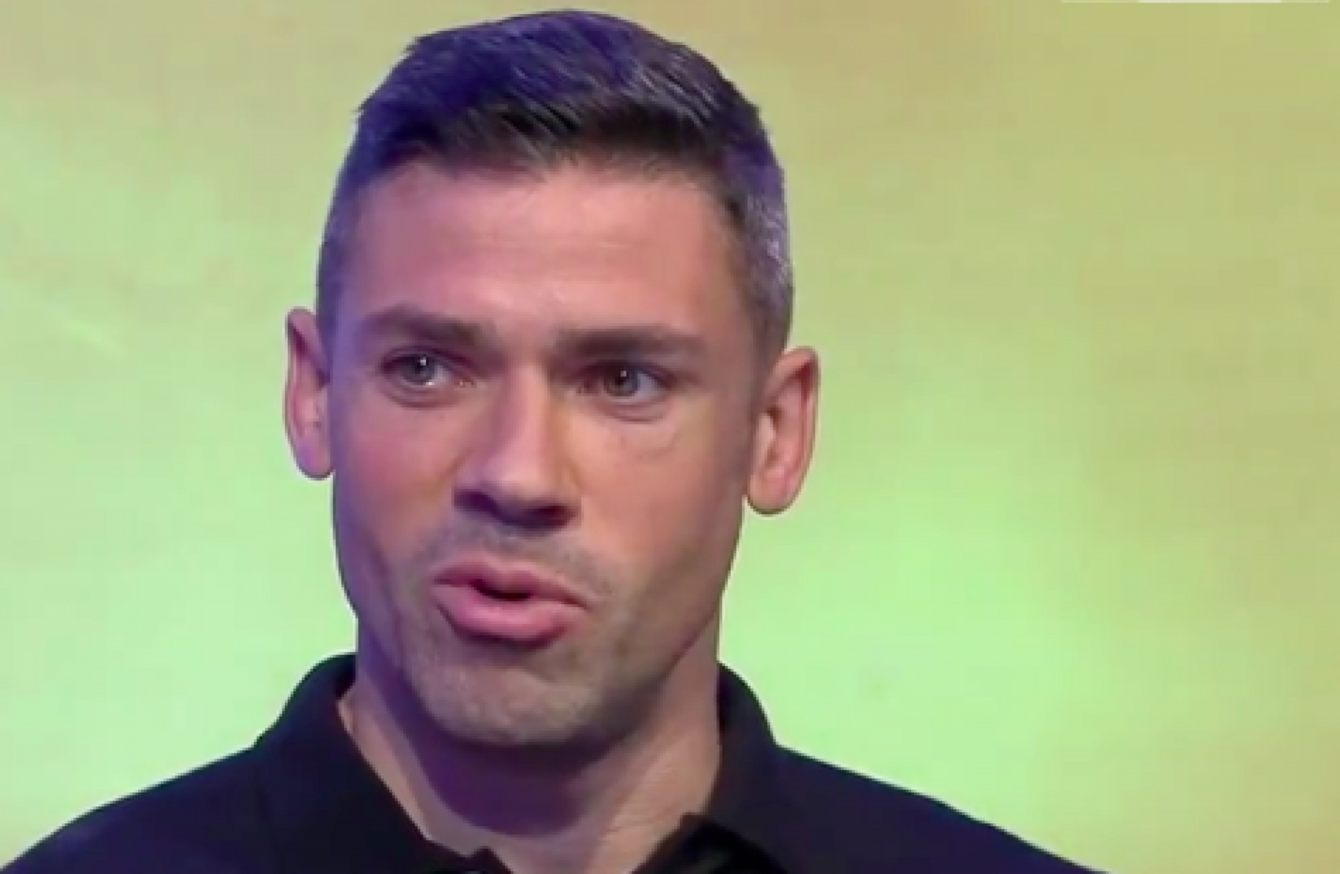 Walters was speaking on Goals on Sunday this morning.
Image: Sky Sports
Walters was speaking on Goals on Sunday this morning.
Image: Sky Sports
JON WALTERS REFUSED to go into detail about his well-publicised disagreement with Ireland assistant manager Roy Keane, but said Stephen Ward's leaked account of the falling out was largely accurate. 
Walters last week said he didn't hold clear-the-air talks with Keane after their summer dispute, and the injured striker was today asked about the incident on Sky Sports' Goals on Sunday show.
Both Walters and Harry Arter were involved in a row with Keane ahead of Ireland's summer friendlies at the end of May, with the latter making himself unavailable for the recent Uefa Nations League clash with Wales as a result.
Walters did return to the squad for that game, as Martin O'Neill's side suffered a heavy 4-1 in Cardiff, despite having a stand-up row with Keane, as revealed by Ward's leaked Whatsapp messages. 
"Things happen in football, things were said, words were exchanged," he said. "Probably not too far from what was leaked out. I felt sorry for Stephen Ward at the time, because I don't think it was his fault how it happened.  
"Harry has his view, I have mine, but, you know, the position I'm in, obviously I'm out injured, I don't want to add fuel to that fire.
"There's two huge games coming up [v Denmark and Wales]. We were comfortably beaten by Denmark in the playoffs and comfortably beaten by Wales. They're two games we need to put right. We need two games at home, two wins and everyone pulling in the right direction for it."
Walters was then asked about Keane's management style, and whether it had become out-dated in the modern game.
"I've played under so many different managers, so many different ways of playing, so many different styles of management, and everyone's different, and there's no way I can say there is one way that is right," he said. 
"But you are touching upon something that is going out of the game — managing yourselves in the dressing room, players having a go at each other. I think that's going out slightly and whether it's the way academies are bringing lads up.
"Boys are pampered a bit too much past the age of 18. If you get to 21, 22, 23 and you haven't played and haven't experienced that when you are thrown into the first-team and have to deal with players having a go at you, the crowd, and you're a bit soft.
"Whether it's right or wrong to do it, I'm not to say. There's place for it, each manager is different and with social media now… If I was a manager of a team, I'd know the players who need an arm around them and the players who need a going at."
Walters will miss both of Ireland's upcoming games against Denmark [13 October] and Wales [16 October] at the Aviva Stadium, after being ruled out for six months with an Achilles injury which cruelly cut short his loan spell at Ipswich Town. 
It is the latest injury setback for the 35-year-old, who has also undergone three knee operations in the last three years, and is now back at Burnley to start another lengthy rehab programme. 
"I'm okay with it, I'm not too bad," he added. "That was a big part of going on loan, to play games. It was a no-brainer to get some games, but two games in, it's not good.
"I'll be doing everything I can to get back this season. I'll be six weeks in the boot, but it's a slow rehab. 
"It's incredibly frustrating but you just get on with it, it's part and parcel of it. There's a lot worse things happening in the world." 
The42 is on Instagram! Tap the button below on your phone to follow us!