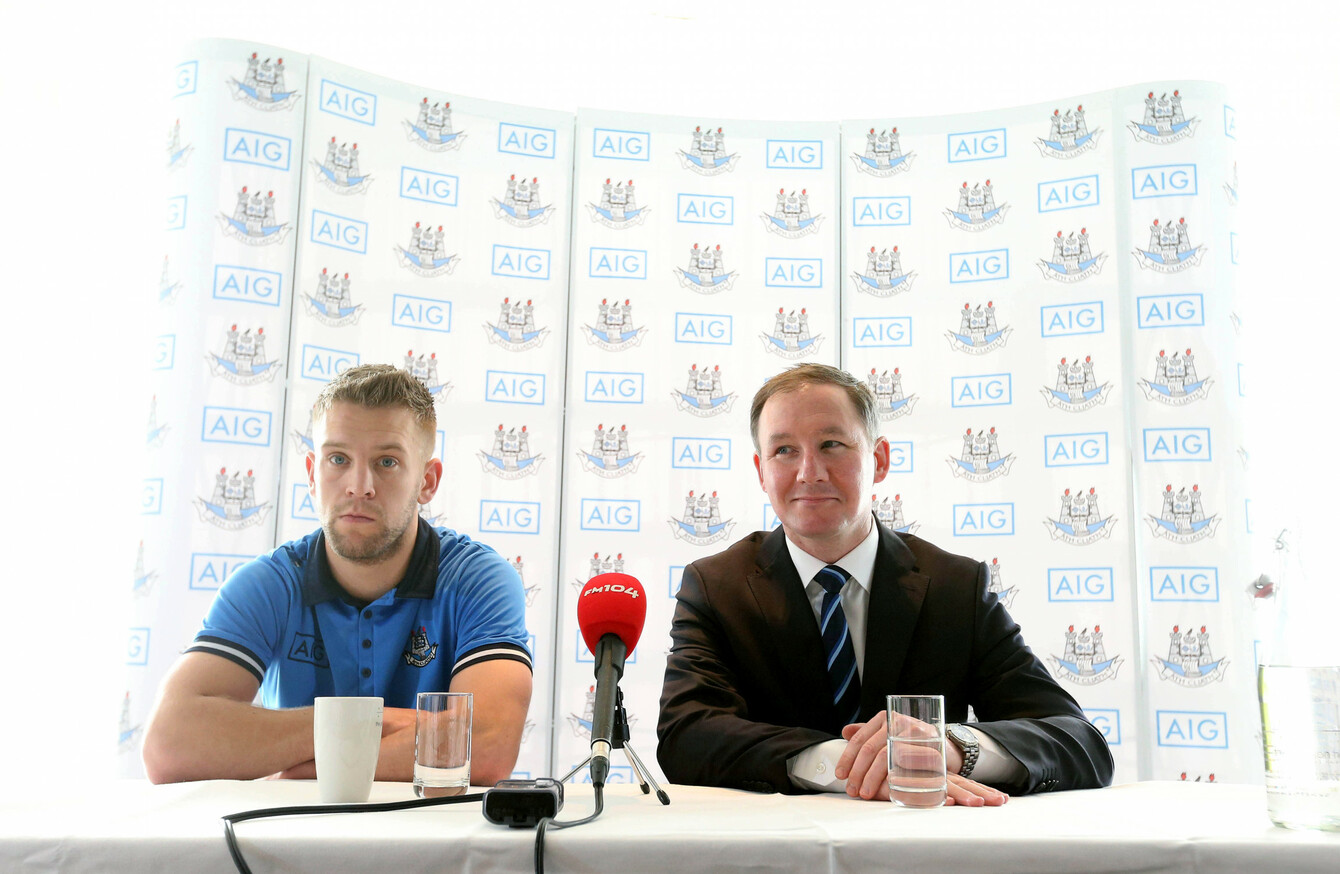 Image: Cathal Noonan/INPHO
Image: Cathal Noonan/INPHO
DUBLIN'S JONNY COOPER has spoken out in defence of his manager Jim Gavin, who has attracted some criticism for withholding his emotions after leading the county to a third successive All-Ireland title.
Commentators including Paul Kimmage of the Sunday Independent have criticised Gavin for his demeanour this season, with Kimmage writing in a recent column that Gavin lacked 'empathy' after defeating Mayo in the final.
Speaking on RTÉ 2fm's Game On, Cooper labelled the comments as 'very unfair' and spoke of the Jim Gavin that he knows within the Dublin set-up.
"There's been a lot going on since the final and people's opinions and everything else. I've seen him for a number of years and I just know him for the serious amount of selflessness and dedication that he puts towards it as the other coaches do.
"He's incredibly prepared and he's incredibly humble and hard-working.
"What a lot of people don't see is behind the scenes and people see him as very stony-faced and he gives nothing away. People have been calling him all sorts of names and throwing stuff towards him.
It's probably being very unfair in fairness not knowing the guy — if you don't know him to have such negative opinions of him, in my opinion."
Cooper added that the negative commentary will not have any adverse impact on his manager, and is confident that Gavin is focusing his energies on next season instead of engaging with the criticisms.
"I know Jim well enough that he doesn't really care what people think or say.
What bothers Jim is 2018 and I'm very sure that he's moved on quite quickly after the final, so I suppose that's all attached to what people thought of him after the 2017 All-Ireland final.
"Knowing Jim, that's all in the past. He probably didn't even hear some of the stuff because he doesn't engage with it but I'm sure he's very much on 2018.
Listen to the full interview here.
Subscribe to The42 podcasts here: