Murray Kinsella reports from Stade Geoffrey-Guichard
JONO GIBBES IS the strand that links all three of Leinster's Heineken Cup successes together, but he may end up being responsible for the province missing out on a fourth European top-tier trophy this season.
If Matt O'Connor's side can come through the highly-demanding test of a semi-final against Toulon in Marseille tomorrow, they will meet Gibbes' Clermont in the decider.
The Kiwi left Leinster last summer for a new adventure with the Top 14 club and saw them battle through a difficult semi-final against Saracens this afternoon in a memorable atmosphere in Saint-Étienne.
Watching Gibbes barking out orders during Clermont's warm-up in Saint-Étienne, it was obvious that the ex-All Black back row is fully at home among ASM's star-studded squad. Encouraging, prompting, cajoling, assistant coach Gibbes was in constant communication.
A try from Wesley Fofana and the kicking of man of the match Brock James were enough to see Clermont over the line against Sarries in a tight semi-final, and the Auvergne-based club now lie in wait for one of Toulon and Leinster.
"It's going to be a massive game tomorrow," said Gibbes post-match. "I think you've got two quality teams, obviously one team keeps talking about three in a row down there and one team has been under a little bit of pressure but has a point to prove.
"I think whoever we see in the final out of that game will be massively motivated and will have massive confidence. It will be a difficult match either way."
Gibbes revealed that he met with Leinster's coaching team on Friday evening for a beer and a catch-up, and it seems obvious who he would rather meet in the final. However, perhaps wary of providing ammunition of any sort, Gibbes shrugged off the suggestion that he'd enjoy facing Leinster.
"Personally… no, it's a difficult opponent either way."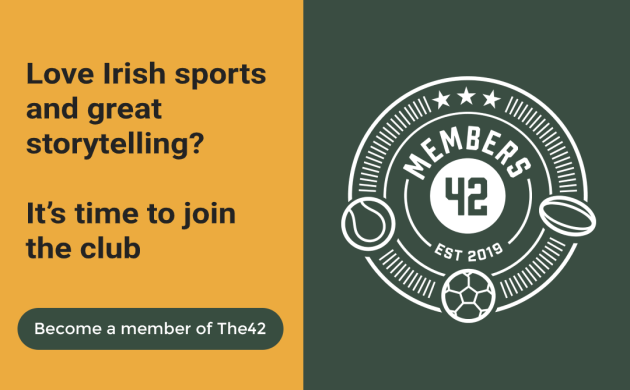 This evening, Gibbes is simply content to have emerged from Stade Geoffrey-Guichard with a victory, particularly as Saracens proved such willing opponents.
There was never any hint of Clermont repeating their remarkable four-try 37-5 win over Northampton at the quarter-final stage, and Gibbes was unsurprised by the narrow winning margin this time around.
He pointed to the opening exchanges of the second half as vital, Clermont turning over Saracens almost directly from the restart of the game and manufacturing Fofana's wonderful try from the resultant pair of scrums.
"I think the match reflected what we'd seen in the preparation," said Gibbes. "Saracens don't give you a lot and anything you try and get, you have to earn. That's what we said before the game, I never felt it was going to be like the Northampton game and it was very true.
"Saracens are a very tough team to break down, a very tough team to protect your own ball on and they ask a lot of hard questions in general play with their counter attack.
"So we perhaps didn't manage it as best as we would have liked in the first 40, but we adjusted at half time, took a breath and I felt like we started the second half positively. That 10 minutes after half time kind of set us up for the final score."
Clermont march on with clear intent to end their longstanding quest for a European title. After losing two semi-finals and a final in the last three seasons, Gibbes might just prove to be the element that ensures they take that crucial last step.
Meeting Leinster in this season's decider would make it all the more interesting.