UFC FEATHERWEIGHT CHAMPION Jose Aldo has showed up at tonight's event at TD Garden in Boston to get a close look at the man likely to be his next opponent.
Provided Conor McGregor can defeat Dennis Siver, the Dubliner has been promised a title shot later this year.
Aldo had a dig at his outspoken rival by unveiling a poster which depicts McGregor as a jester and reads: "Go Joker, go… make me laugh."
"I told him that he better win (tonight) because this is the fight I want so it better happen in the future," Aldo told reporters this evening.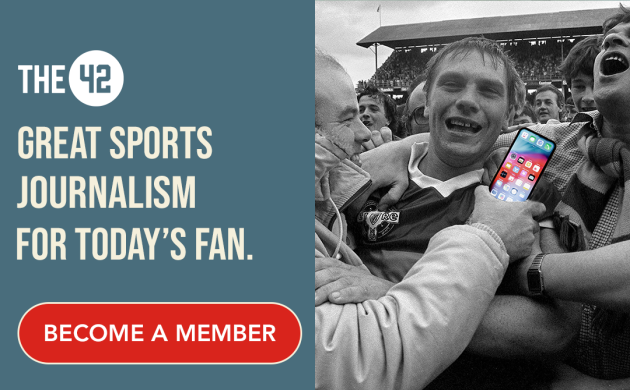 After speculation that Croke Park would host the title shot, Dana White poured cold water on the hopes of Irish fans by confirming that Las Vegas was being lined up. On the location, the Brazilian added:
"I don't see any problems. Wherever the fight is, he's going to bring his Irish fans and I'll bring my Brazilian fans."