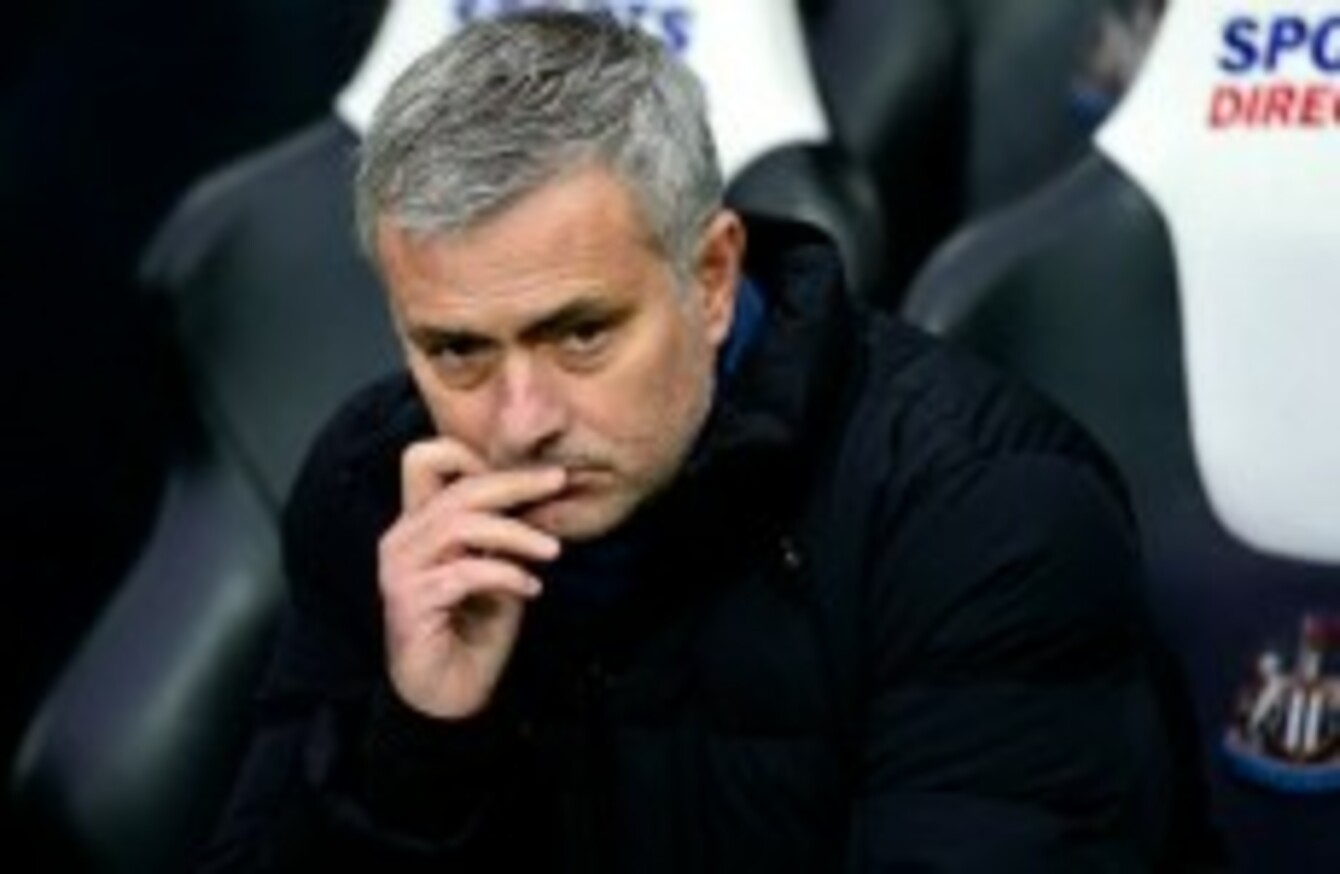 Mourinho watched his side lose a 23-game unbeaten run on Saturday.
Mourinho watched his side lose a 23-game unbeaten run on Saturday.
JOSE MOURINHO HAS lambasted Newcastle's tactics as "parking a cow" after the Magpies inflicted upon Chelsea their first defeat of the season on Saturday.
Didier Drogba's late strike could not spark a revival after Papiss Cisse's double sealed a 2-1 win for Alan Pardew's men at St James' Park, but the Portuguese boss took issue with the hosts' style of play.
Mourinho slated the physicality of Newcastle's players and the lackadaisical approach of the ball-boys when deep into six minutes of added time.
However, when asked whether he would employ a similar stance to ensure victory, the Blues boss said: "No. With anything? You may as well put a cow in the middle of the pitch. And then stop the game because there was a cow.
"You cannot do just anything in football. You have to defend with your 10 men, put the 10 men on the goal line, park the bus, but football needs a ball. Not two or zero. Do what you can to win but not everything.Sometimes there were zero balls and that cuts the dynamic of the team who is trying to win the game."
Mourinho's men remain at the summit of the Premier League with a three-point lead over second-placed Manchester City, and he is sure his men will recover from their first real setback in 2014-15.
"Better than anyone else," he said when asked to assess how Chelsea have been playing. "And of course I will back them to bounce back. We are top of the league.
For people like me who have been in football for so long you have to accept this anomaly. To come here and be better than our opponents and lose, that is football.
"Nobody has done better than us. Everyone would like to be in our position. So we are more than fine. We are better than anybody else.
"I don't say my team is the best, I say my team is top of the league and at this moment nobody has the same points we have.
"Because of that at the moment we're the best team in the Premier League."