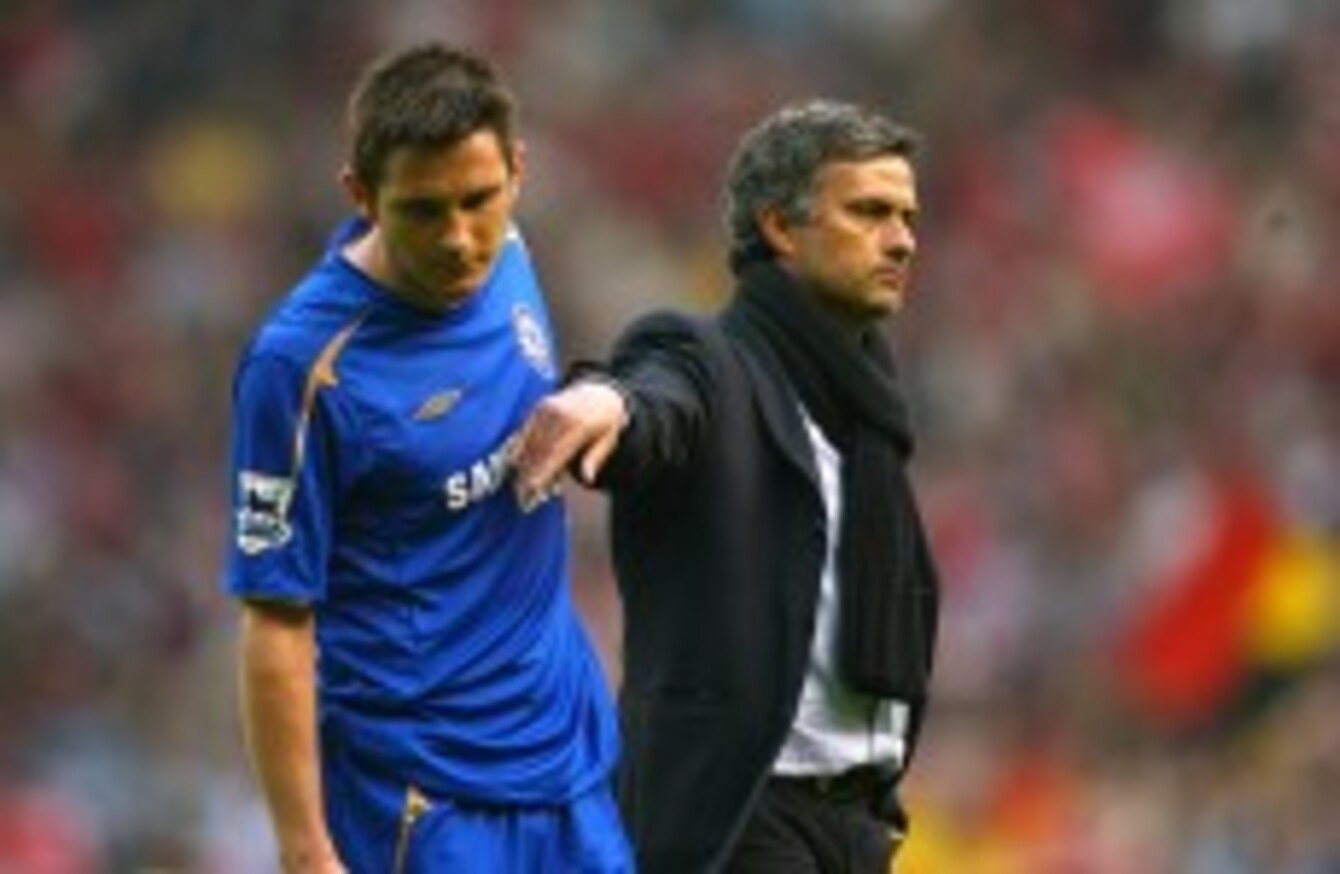 Image: PA Wire/Press Association Images
Image: PA Wire/Press Association Images
CHELSEA MANAGER JOSE Mourinho has said he does not regret releasing Frank Lampard despite the midfielder's impressive form for Manchester City, in comments published by several British newspapers on Monday.
Lampard, 36, left Chelsea in June after a glittering 11-year spell in which he became the club's all-time leading scorer and after initially signing for New York City, he was loaned to their sister club, Manchester City.
The former England star has scored six goals this season, including the winner at Leicester City on Saturday, but Mourinho says it would have hindered the development of Chelsea's young players if Lampard had stayed.
"My view is that when you want to look forward, look to the future and have people like (Cesc) Fabregas and (Nemanja) Matic and Jeremie Boga (Chelsea under-21s midfielder), which are the next 10 years of the club, the project is to prepare for the next 10 years, not for the next year. We made the right decision," said Mourinho.
"You can argue, 'You have John Terry and Didier Drogba.' Different. Drogba is a striker that is coming to help and support the team. John Terry is the best central defender in English football and it doesn't matter how old he is.
"The nucleus of the team has to be developed and to have a big player like Frank we would stop the development of the other guys.
"It's his life, nothing to do with us. He left Chelsea as a free agent and chooses his life. We can't complain about it. That's football."
Lampard's loan spell at City is due to end in January, but their manager Manuel Pellegrini has revealed that he would like to keep him at the club for longer.
"Frank wants to stay, we want to keep him," Pellegrini said after City's 1-0 win at Leicester. "We must resolve the problem with New York City and with the MLS (Major League Soccer)."