JOSE MOURINHO SLAMMED criticism of Manchester United's cautious approach in their 2-1 win over bitter rivals Liverpool on Saturday.
Mourinho's second placed side moved five points clear of Liverpool in the Premier League thanks to Marcus Rashford's first half double at Old Trafford.
Liverpool dominated possession as United sat back for long periods and Eric Bailly's second half own goal set up a tense finish.
But United stuck to Mourinho's conservative game-plan to clinch the points and the Portuguese coach was in typically defiant mood when asked about the defensive tactics.
"If people don't think we deserved it, I don't care," Mourinho said.
"I am a bit tired, we have a match on Tuesday. I don't care what people say. The boys are happy, I'm happy."
Mourinho insisted United had been rewarded for taking their chances in the first half and he was happy with the way his players soaked up the pressure after the interval.
"We can split the halves. United first half and Liverpool second but in my opinion our first half was a half with goals and danger," he said.
"In the second half – in my opinion, and probably the people in the studio have a different opinion – was Liverpool controlling with the ball and United controlling without the ball.
"Against Liverpool if you play bad when you have the ball you can be in trouble.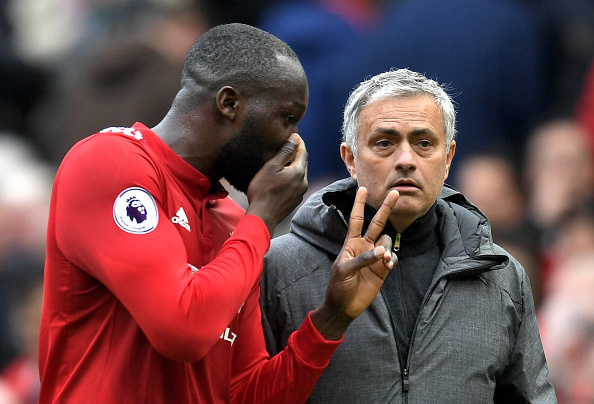 Michael Regan Michael Regan
"Our team was always in control. Even in set pieces, corners, dangerous situations we were in control so I think we deserved it."
Liverpool boss Jurgen Klopp claimed the key moment was referee Craig Pawson's failure to award a penalty for United midfielder Marouane Fellaini's tackle on Sadio Mane in the final 10 minutes.
"It was a clear penalty with Fellaini on Mane, in situations like this you need the right decision," Klopp said.
While Klopp was frustrated with that decision, he admitted Liverpool had only themselves to blame for poor defending on both of Rashford's goals.
"We have to defend these situations better. You can always lose a header or a challenge with Romelu Lukaku of course but there is a gap in behind and we need to close that," he said.
"The two goals made the game not easy, we had a lot of OK moments, two good moments in the first half where we could finish better. It is all about the result and we lost.
"We didn't score before half time and then in the second half we chased the game. It is really difficult to do against a team like Manchester United."