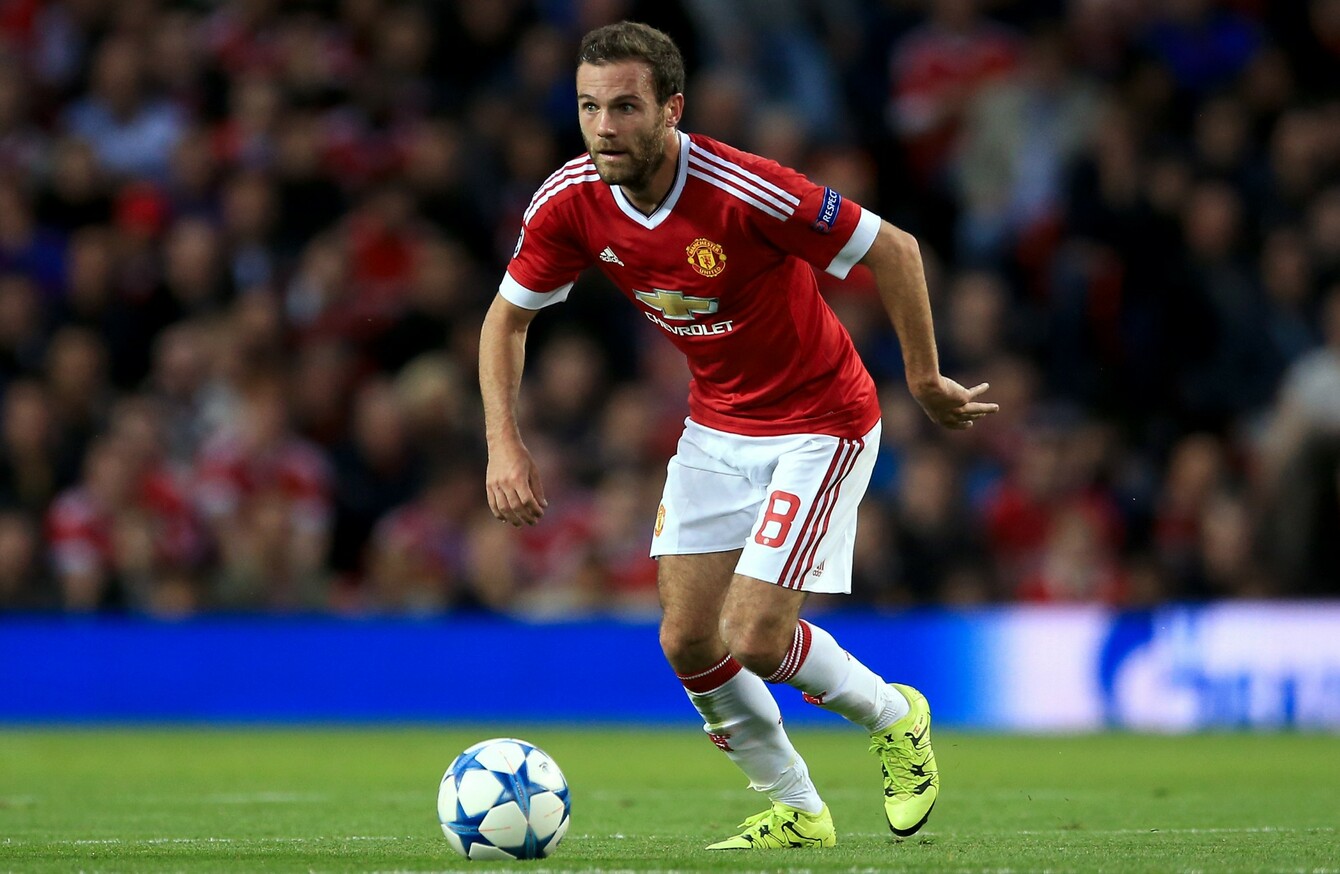 Image: Empics Sports Photography Ltd.
Image: Empics Sports Photography Ltd.
JUAN MATA HAS admitted professional footballers earn an 'obscene' amount of money and likened the lifestyle to 'living in a bubble'.
Speaking to a Spanish television show, the Manchester United attacker also said that he understands the wider-held notion that modern footballers are mainly motivated by the financial opportunities.
"Football is very well remunerated at this level", Mata said.
"It's like we live in a bubble. Compared to the rest of society, we earn a ridiculous amount. It's unfathomable. With respect to the world of football, I earn a normal wage. But compared to 99.9% of Spain and the rest of the world, I earn an obscene amount."
The 27-year-old went on to describe how he has spoken to younger players about their extravagance and excesses.
Every player thinks he's Diego Maradona when he joins a big club. That happens to all of us but then you notice it in the younger players. 'You see kids who think they're rock stars; wearing extravagant clothes and driving flash cars, sometimes you have to take them aside and have a word.
And Mata also lamented the significant role business and commercial interests has in the football world.
"The business side of football makes it seem as though the owners are now more important than the fans. I don't enjoy the business side of football. I love the game. I love training and competing.
I'd take a pay cut if there was less business involvement in the sport. At this level, we're very well paid and sometimes you start thinking there isn't much of a difference between x and x+3."
The42 is on Snapchat! Tap the button below on your phone to add!