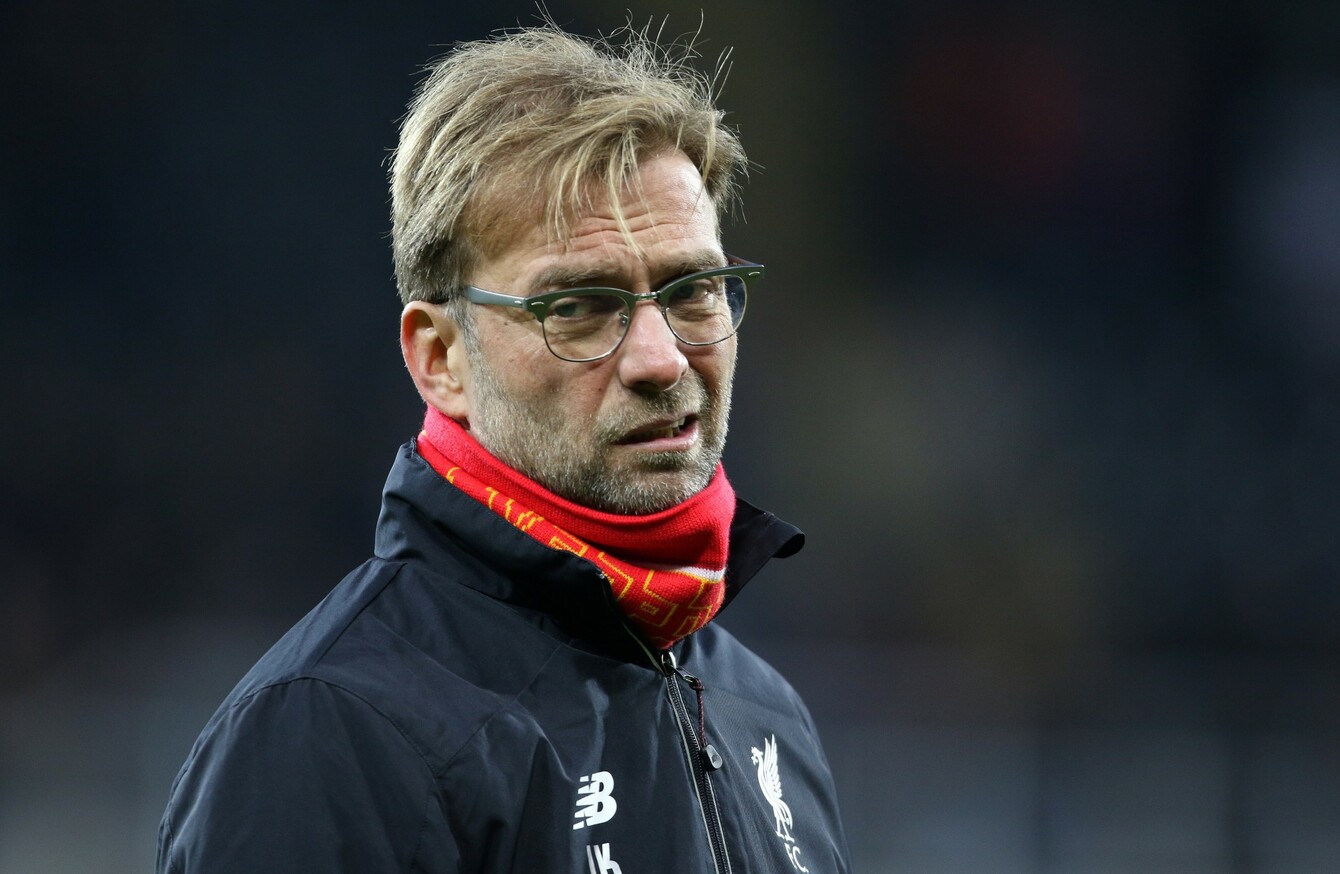 Liverpool were beaten at St James' Park.
Image: Richard Sellers
Liverpool were beaten at St James' Park.
Image: Richard Sellers
LIVERPOOL WERE DESPERATE to get their hands on "dirty points" against Newcastle United, according to Jurgen Klopp, who was not too concerned with his team's uninspired performance in Sunday's 2-0 defeat at St James' Park.
The Reds went behind via a Martin Skrtel own goal but should have been level when Alberto Moreno buried a phenomenal volley inside the box, however, the officials incorrectly ruled out the goal for offside.
After Georginio Wijnaldum finished Liverpool off with a second goal, Klopp accepted the hosts were the better team in the Premier League encounter but stressed he is not always too bothered how his players bring home the points.
"I saw it once," he told Sky Sports about Moreno's disallowed goal. "I think the linesman would say he should have seen it. I don't have to say this, but it was pretty clear. Maybe in this moment we deserved a point.
"Sometimes you have to get dirty points. I have no problem with dirty points really. Not in games like this today. But if you ask me who is the deserved winner than my feeling is it is more Newcastle than we are."
The result ends Liverpool's run of four straight wins in all competitions and Klopp says he does not know exactly what went wrong at St James' Park.
"If you think about which situation Newcastle are in, and which situation we are in, then you can say they deserved the win," he added.
"I couldn't see that we should have won three points, and that's the problem, because we were not good enough today and we didn't do what we could do.
"And I don't know why. I have to think about this, I have to see it again, I have to analyse it, and then I will know more about it.
"But of course it's hard work here, that's clear. But it should not be this hard work. We could do better, play much more football. We didn't do it. We did played no counter pressing.
"Pressing was not good. Newcastle didn't only play long balls, they did build up, but we were not there.
"We were not compact enough. So a lot of things we didn't do well. But better you lose a bad game than a good game, and it's easier to make it better."
Source: smtm: FOOTBALL/YouTube