FATHER'S DAY — ON 18 June in case you had forgotten — will prove that there are a lot of books written about Lions tours.
Some are great, some — as the returns section in Easons will likely attest on 19 June — are not so great.
But few ever go into a huge amount of detail about what happens at Kangaroo Courts, usually because those tasked with writing books about Lions tours are also the most likely to fall 'victim' to this particular brand of justice.
One exception is Brian Moore's book — What Goes On Tour, Stays On Tour — which explains the concept and describes how court sittings would usually take place after each Test, sometimes occurring in makeshift courtrooms on buses or planes.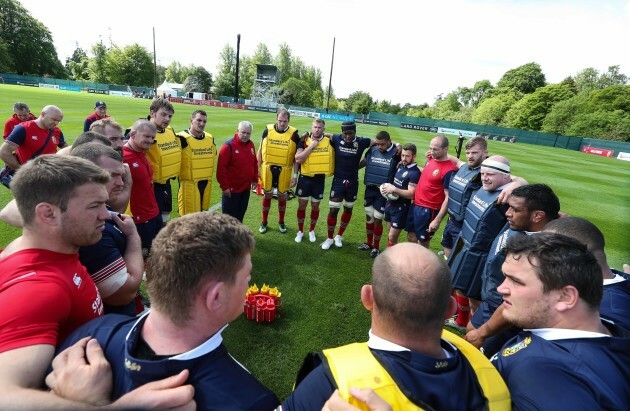 Billy Stickland / INPHO The importance of bonding on Lions Tours cannot be overstated. Billy Stickland / INPHO / INPHO
The Set-up
There's no such thing as a perfect Kangaroo Court, because you often have to make the best of your circumstances whether on a flight or in the team hotel.
However, besides the accused, it should always involve six key components; a judge, prosecuting counsel, court clerk, enforcers, defence counsel and a chief sneak.
1. The Judge
Ideally, this role will be held by someone who is universally popular on tour so that everyone respects his decisions and abides by them. Usually this role doesn't fall to the captain in an effort to show that nobody is "above the law."
It is also the judge's role to decide what the punishments should be and can range from drinking fines to forfeits involving wigs and fancy dress.
2. The Defence Counsel 
Sometimes the defendant might want to argue his own case, but more often than not he's going to be represented by another member of the touring party.
Unlike an episode of Matlock, this role in a Kangaroo Court is generally accepted as helping the court to find the player guilty.
3. The Prosecuting Counsel
Perhaps the easiest role in the Kangaroo Court set-up, this player will again be a respected member of the tour group and tasked with ensuring a successful prosecution.
Prosecutors who don't get their man normally face a forfeit of their own.
4. The Court Clerk
Playing an essential role in organising the day's proceedings, the clerk's job is to read out the charges against each defendant and keep the session rolling along.
A senior member of the tour party normally takes this job.
5. The Enforcers
The clue is in the name as somebody has to enforce the punishments handed out by the judge.
It usually falls to the second-row forwards to take this job as the biggest men on tour.
6. The Chief Sneak
The poisoned chalice of Kangaroo Court jobs, the chief sneak is the person whose role it is to give information on potential cases to the court officials.
However, he has to be careful who he decides to report on as he might not want to annoy anyone who could have a say in his selection for a Test match.
The court in action
That's the make-up of a Kangaroo Court, but what does it actually look like in action?
Well, outside of the world of tour diaries, the court phenomenon really came to public attention 20 years ago, during the 1997 British and Irish Lions tour to South Africa with the release of the documentary, Living With Lions.
The Honourable Judge Keith Wood presiding:
bouloux29 / YouTube
While the above footage hasn't aged particularly well, the concept of the court lives on.
Though we don't know who is playing what role in 2017, we do know that English prop Kyle Sinckler is likely to face justice after he got carried away during a table tennis game during the Lions' first week in New Zealand.
The 19 stone prop is understood to have been desperate to return serve at the team hotel, but tripped and fell on to the table which broke under his weight.
While we don't know what his punishment might be, we do know the court will continue to revolve around fancy dress, drinking — though maybe not as much as 20 years ago — and, perhaps most importantly for a group of players who spend two months every year trying to beat each other, team-bonding.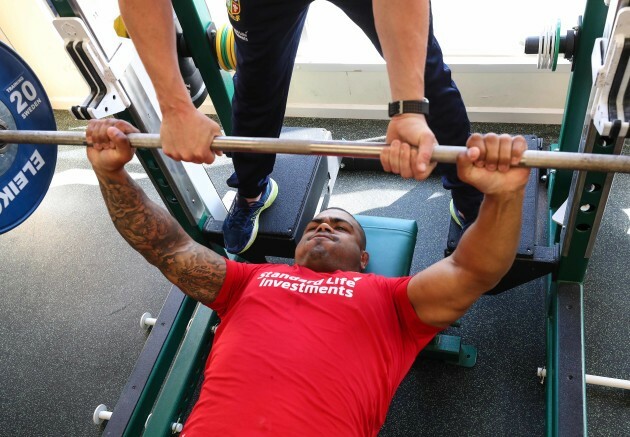 Billy Stickland / INPHO Kyle Sinckler's competitive nature has likely cost him a fine at one of this tour's Kangaroo Court sessions. Billy Stickland / INPHO / INPHO
A bonding experience
The importance of team bonding should not be overlooked says Dr. Ciara Losty, a lecturer in Applied Sport and Exercise Psychology at Waterford Institute of Technology and who has worked with many Irish Olympians ahead of both the London and Rio Games.
"The thing about the Kangaroo Court is that it's fun, that's the main thing I'd take away from the examples I've read about and seen," she told The42 this week.
"It's about the group setting their own culture and norms and really creating that whole 'band of brothers' spirit on the tour.
There's a famous quote from Martin Johnson that goes 'forget your nationality, you're all Lions now' and that adds to the uniqueness of the group.
"The Kangaroo Court is something that's unique to rugby and, once it's done in good spirits and everyone enjoys it — which they seem to do — it really creates the ties that help bond the team together," says Dr. Losty who has just help launch an MSc in Applied Sport and Exercise Psychology in WIT.
After a defeat like today's, a Kangaroo Court session might be exactly what the team needs to regroup but also key will be different personality types coming to the fore.
"It's not a simple as introvert and extrovert. Personalities are far more complex than that and it's actually the accepting of other people's personalities that's key to team spirit.
"Working as part of a team comes down to suspending judgement, empathising with each other and working to your team-mates' strengths.
"In a group like the Lions you have to accept other people's differences — maybe in terms of how they prepare or how they react to adversity — and you just roll with those differences.
"It's not opposite attracts in situations like this, it's the exact opposite. Even traveling on the bus to a game — you'll have nervous talkers and nervous non-talkers — so it's important to put the talkers all together, etc."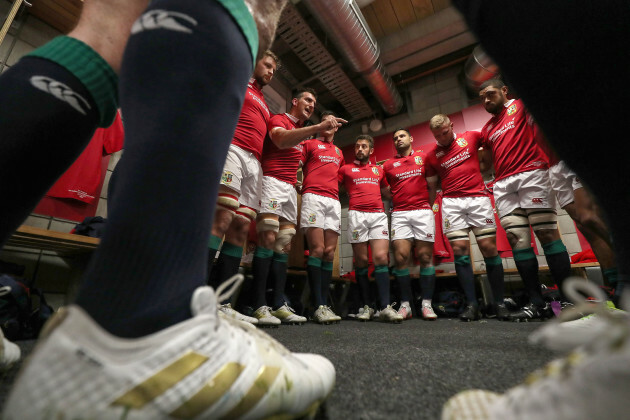 Dan Sheridan / INPHO Sam Warburton has demonstrated his leadership skills. Dan Sheridan / INPHO / INPHO
Dr. Losty also says that no team contains the perfect mix of personalities but you'll generally find with groups like the Lions that bonding between players will occur if facilitated by the coaching staff.
"Teams don't exist in perfect universes so you'll never get every type of personality but you will definitely get clear leaders — the ones with the strong communication skills who are very clear of the team goals.
"Sometimes you'll see their mental strength is such that it helps them to push themselves physically to the limit too and are willing to step up in do-or-die situations and maybe kick that last-minute penalty, etc.
"You also have more team-orientated players. You'd often hear coaches saying 'oh, he's just a really good guy to have around the team' and they might not be the big initiators but they are more than happy to follow along and buy into the process."
And, as long as Lions tours continue, so too will the process of team-bonding through Kangaroo Courts.
Whether or not we read or see exactly what forfeits are handed out in future, remains to be seen.