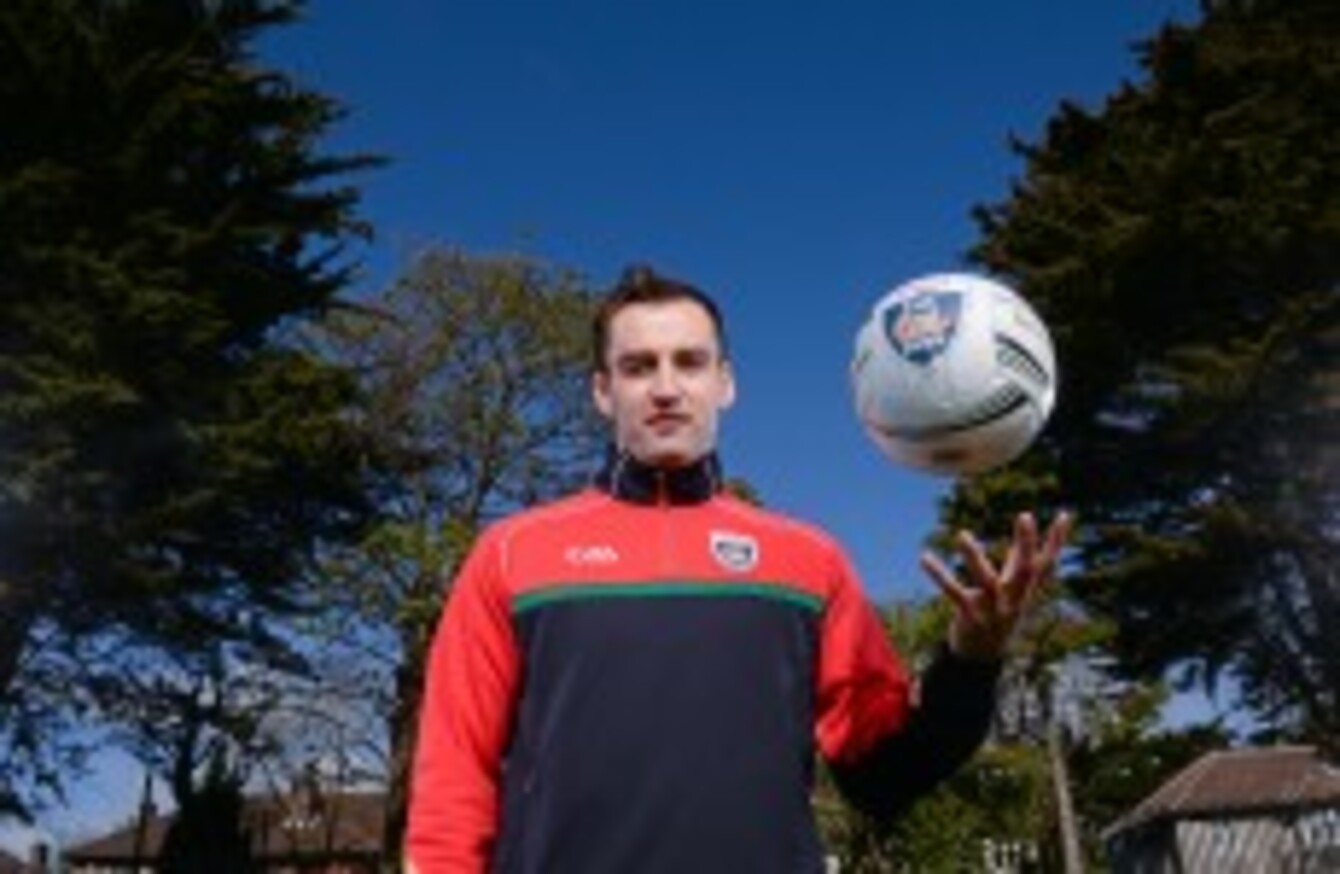 Karl Lacey at the launch yesterday of the 2015 GAA Cúl Camps.
Image: Paul Mohan/SPORTSFILE
Karl Lacey at the launch yesterday of the 2015 GAA Cúl Camps.
Image: Paul Mohan/SPORTSFILE
LAST DECEMBER KARL Lacey got the chance to immerse himself in a professional sporting environment.
Lacey is one of the leading Gaelic footballers in the game. Four Allstars are proof of his prowess and he was Footballer of the Year after Donegal's season of glory in 2012.
He's at the forefront of his sport but spending time with Arsenal, left him 'amazed' at where the GAA stands in its links with sports science.
The trip was part of Lacey's studies in a Masters in Sports Performance at University of Limerick.
An avid Arsenal supporter, Lacey notably received a letter of congratulations from Arsene Wenger after Donegal lifted Sam Maguire in 2012.
"As a player you are always trying to find new ideas, new techniques to make yourself better," outlined Lacey.
"Fascinating just to see (it). I went over there hoping that I could pick up a few tips.
I was actually amazed to see how far the GAA are in terms of sports science. They are well up there and well ahead of the game.
"From an Arsenal point of view they have more resources, players have more time on their hands to do things, more coaches, more facilities.
"But in terms of preparation, recovery, fitness levels, I think they are very much on par with Gaelic football and hurling."
Lacey revealed the Irish link he pursued to securing the Arsenal placement.
"Desmond Ryan is head of the academy over there, so from U21 to nine year-old's. He's (from) Galway, he was with the IRFU, so I got in contact with him. He was happy for me to (come over).
"Jerry Flannery did the course I was doing, so he spent a year over there. He (Desmond) knew what was involved in the course, so he was happy to take me off the course and into Arsenal."
Lacey completed his Masters in January with his focus now on Donegal's upcoming championship campaign that starts with an Ulster opener against Tyrone on 17 May.