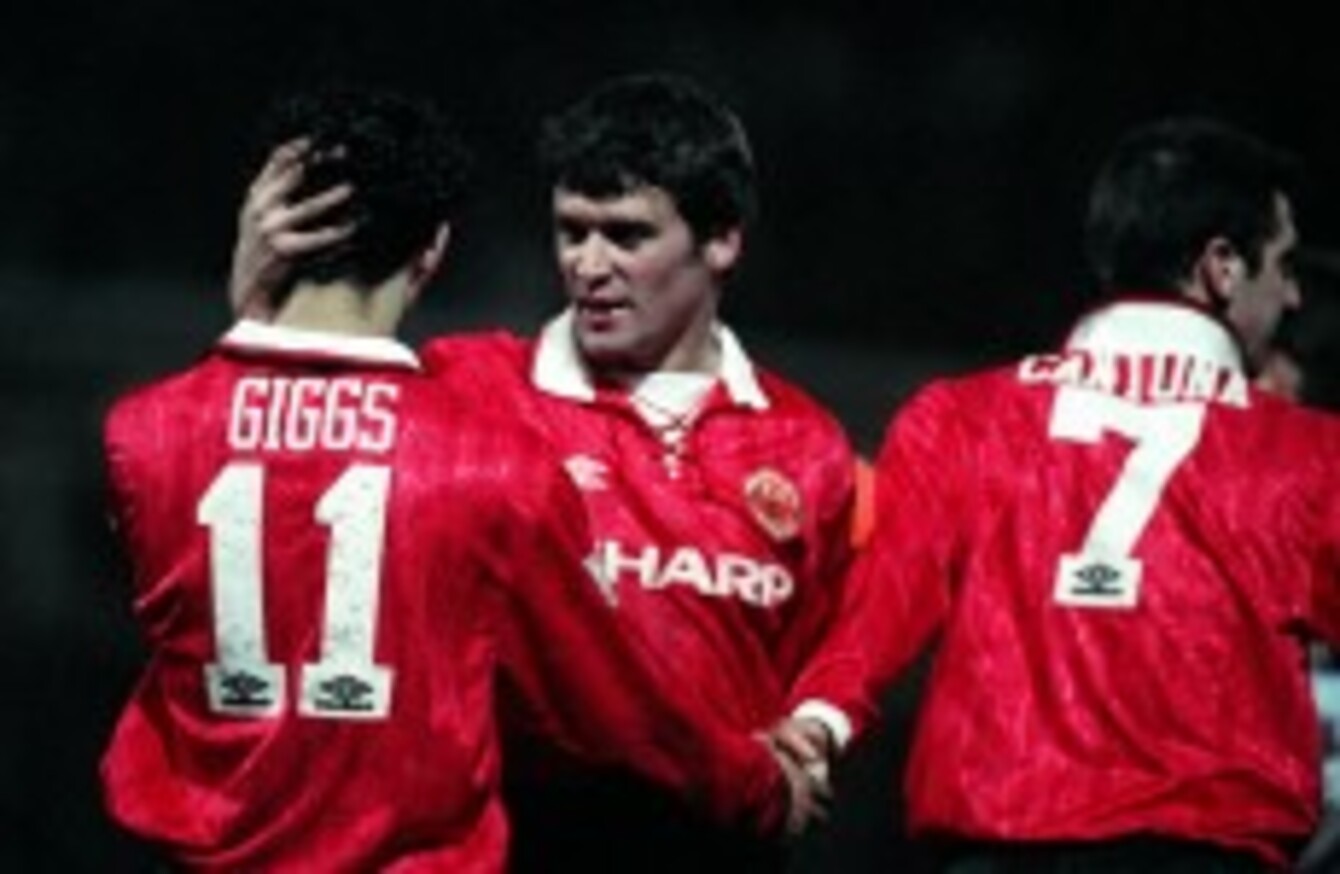 Image: EMPICS Sport
Image: EMPICS Sport
1. "Like Spartans heading into battle, war cries ring out, the noise augmented by the unmistakable combination of light and sound that red flares bring. Police are cautious, advancing the crowd slowly, warily. The flaming mass follows its eastward course for a mere 2.8km (1.7 miles) yet around an hour and a half will pass before the Benfiquistas reach their goal; before the hulking green, yellow and white figure of the Estadio Jose Alvalade reveals itself. Home of Sporting Clube de Portugal. Home of their bitter rivals."
Writing for ESPN, Lee Roden vividly describes the tense rivalry between Sporting and Benfica.
2. "Analysis has a huge role, with attention given to the opposition well in advance. Training footage is pored over with the statistics in terms of heart-rate and distance covered in keeping with what top-level players expect as the norm at their clubs."
WalesOnline on the behind-the-scenes work that went into Wales' footballing renaissance.
3. "Yet even the most ardent critic of England Rugby 2015, the company set up by the RFU to deliver the competition, could not have predicted that within five days its chief executive, Debbie Jevans, would have resigned, stating only that her decision was for "personal reasons"."
Excellent reporting by The Telegraph's Gavin Mairs on the truth behind fall-out with the RFU that led to Debbie Jevans' shock exit.
4. "The company, whose heritage is proudly displayed in the reception of the new building with an advert for Trans World Sport (that 1980s cult classic that featured everything from kabaddi to kite-boarding), has been the Premier League's overseas production partner since 1998. Showing off the cavernous facility, Graham Fry, the managing director of global production for IMG Media, says: "To start with we covered non-live matches on three cameras; three years later on just four cameras."
An interesting piece from The Guardian's Owen Gibson on how the Premier League spread their global brand.
5. "I don't have a problem with statistics in football. I quite like them. I don't believe that they answer everything. I'm yet to find the statistic that measures how intensely a player will chase a loose ball when his team is losing heavily, nor have I located a metric for the psychological impact of a well concealed knee in the kidneys at a set-piece. But as part of a balanced diet, alongside research, observation and reflection, I happily acknowledge the important role of statistics in the modern game. But heat maps? No. I'm not having heat maps."
The backlash against heat maps has begun, and Iain MacIntosh is one of the movement's biggest advocates.
(Conor McGregor takes Jose Aldo's belt as UFC's Dana White attempts to intervene)
6. "These poor souls. They go to school and study hard, learn a valuable trade for a global marketplace, ending up with an understanding of at least two different languages that's better than many of us have of one. Still they're forced to decide whether its worth the trouble to whisper into UFC featherweight champion Jose Aldo's ear just to tell him that some fan would like to know whether he wore his wife's or his mother's underwear to the press conference today."
Ben Fowlkes of MMA Junkie on why the UFC's 'world tour' might have been the best worst thing for Jose Aldo.
7. "The ovation Dana White received left everyone wide-eyed as the UFC president made his way to the stage of the Convention Centre in an Irish soccer strip. Furthermore, when McGregor and Aldo made their entrances the noise of the crowd reached new volumes, a truly memorable moment for the sport in Ireland."
Another piece on THAT press conference, this time from Peter Carroll of Severe MMA.
8. "Liverpool have reportedly offered to increase Sterling's weekly wage, but not up to the £150,000 the 20-year-old is asking for. As of now, contract negotiations appear to be on hold until the summer. When they pick up again, they'll do so with the ominous cloud of the transfer window looming overhead. Sterling hasn't made any noise about wanting to leave the club, but the longer the contract impasse continues, the more real the possibility becomes. The outcome of these talks could be the defining event in how the Liverpool squad looks for at least the next half decade."
'Should Liverpool Pay Raheem Sterling What He Wants?' asks Mike L Goodman of Grantland.
9. "A player's career does not end when he hangs up his boots. He has an aftercareer, in which his status and reputation can subtly change. Just as some songs and films age better than others, so do some players. A good example is the legendary Manchester United midfield of the late 1990s and early 2000s: David Beckham, Roy Keane, Paul Scholes and Ryan Giggs. When Keane retired, most would have regarded him as the best of that quartet; now that status is held by Ryan Giggs, and many would put Scholes above Keane as well.
"When Sky's Soccer Saturday pundits picked their all-time Premier League XI over Christmas, their midfield included Giggs but not Keane. When the Daily Telegraph recently published their list of the 100 greatest Premier League players, Giggs was first, Keane third, Scholes fifth and Beckham an insulting 21st."
Eurosport's Rob Smyth explains why Roy Keane — and not Ryan Giggs — was the all-time great from Man United's famous treble-winning midfield.
10. "He's used to this, Ciarán Ó Lionáird. He's used to disappointments, niggles, pains and puzzling performances. He's 26 now, and the Irish miler and FSU graduate has been in the game long enough to know how all this works, how to pick himself up from the canvas, dust himself off, and stride back to the centre of the ring once more, unaware whether he's about to land – or indeed absorb – a knockout punch. This is his life – one of pain, persistence, and an occasional, all-too-fleeting sojourn to paradise."
Jumping the Gun's Cathal Dennehy on Ciarán Ó Lionáird's long and winding road back to health.
11. It's often said that WrestleMania is the Super Bowl of pro wrestling, the end of the wrestling year. Just as much as 'Mania marks the close of one season, it's the beginning of the next. And so at Sunday's pay-per-view and on Monday's Raw, we saw WWE lurch into its new season. The three top titles all changed hands — John Cena beat Rusev for the U.S. title, Daniel Bryan claimed the Intercontinental strap, and Seth Rollins walked out with the WWE World Heavyweight Championship. The direction of the story lines is up in the air, and that feels like a huge relief after months of plodding predetermination. But before we get into what comes next, let's reflect on what we've learned — and what WWE has learned — in the past pro wrestling season.
The Masked Man reflects on another memorable Wrestlemania.