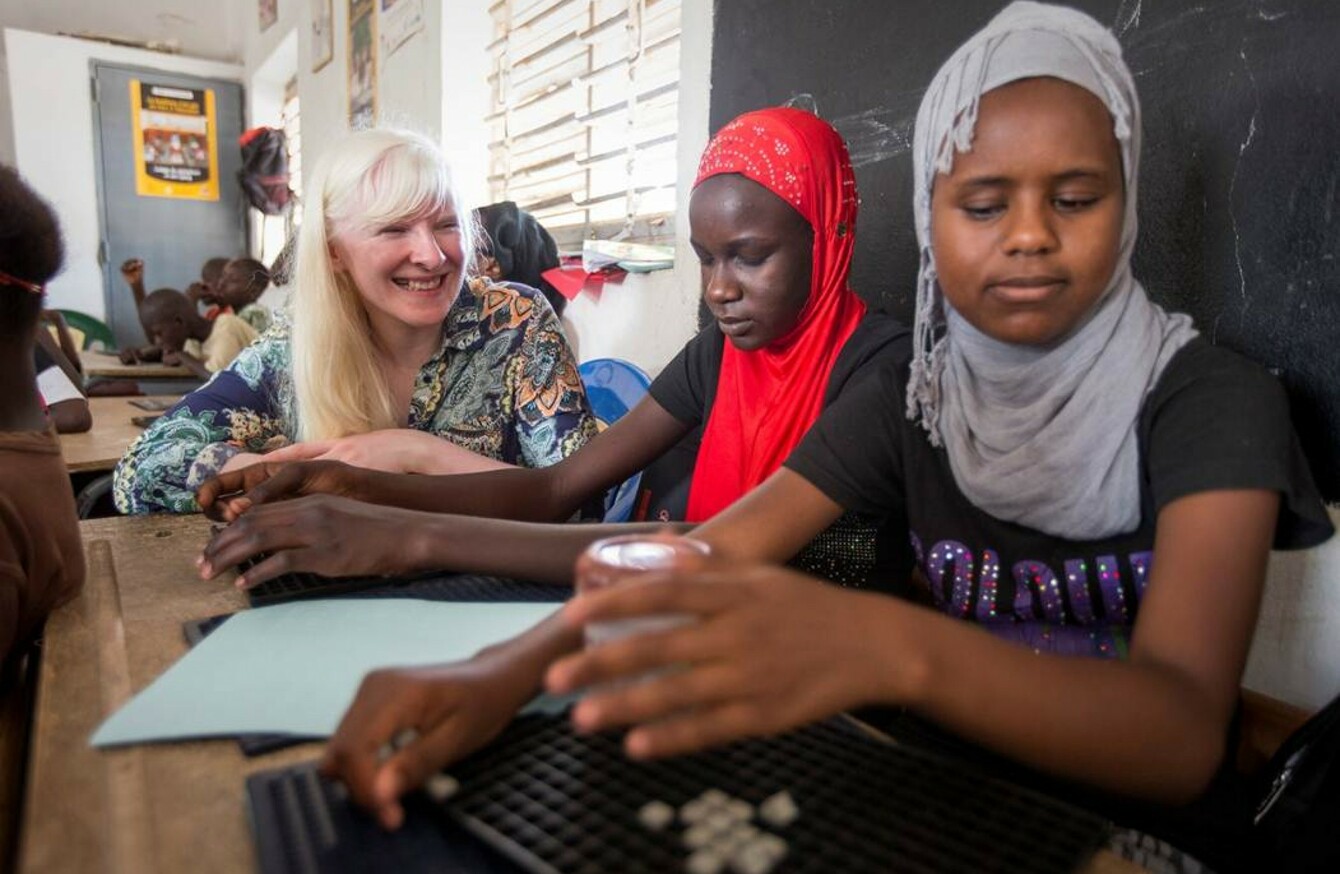 Kelly Gallagher in Senegal.
Image: Sightsavers/Peter Nicholls
Kelly Gallagher in Senegal.
Image: Sightsavers/Peter Nicholls
FOUR YEARS AFTER a heart-breaking fourth place finish in Vancouver, Kelly Gallagher claimed a gold medal at the 2014 Winter Paralympic games in Sochi, becoming the first athlete from Northern Ireland to take the top step on the podium.
The 30-year old, whose parents hail from Donegal and Leitrim, took home the gold despite being born with oculocutaneous albinism, a visual impairment that affects the way light is transmitted to the brain due to the lack of pigment in the eye.
This means that, when she races, everything is essentially a blur so she has to compete with a sighted guide.
For that reason, Gallagher was approached by Sightsavers to become an ambassador and recently visited an Irish Aid funded inclusive education project in Senegal with the organisation which gave her a good understanding of some of the barriers facing children with disabilities.
Source: The42.ie Video/YouTube
We'll have a full interview with Kelly Gallagher about the challenges that youngsters with a visual impairment can overcome with the right support, training for the Winter Games and what it was like to win a gold medal over the Christmas period.
Meanwhile, you can see a collection of  images taken during her recent visit to Senegal with the organisation between 5-8pm on 3 December 3rd to mark International Day of Persons with Disability, at Meeting House Square, Temple Bar.
If you'd like to support Sightsavers work in developing countries, text SIGHT to 50300 with a €4 donation.*
*100% of text donations go to Sightsavers Ireland across most networks. Some operators apply VAT, which means that a minimum of €3.25 will go to Sightsavers Ireland.