TADHG MORLEY BYPASSED the usual route to stepping out at senior level for Kerry.
His first appearance for the county was in the heat of the championship arena, a Munster semi-final in 2016 against Clare.
His first league outing came after he had accumulated championship minutes, trekking up to Letterkenny to face Donegal last February.
Being fast-tracked into a senior setup was a jolt to the senses.
"Certainly it's a big culture shock," says the 23-year-old defender.
"I remember the first day I came in (to training) I might have sat on the Gooch's seat. Now he didn't say anything he'd be too nice about it, but you know what I mean.
"The couple of training sessions after I noticed he was sitting there and I was thinking 'Christ I sat in his seat the first day'.
"It is a culture shock, but as I say they're very good, they really bring on all the younger fellas. I know I'm only there a year or two myself, but I'd like to think I'd help the young fellas out now.
"It's all about integrating everybody and the lads were always very good to me and that helped a lot."
Cathal Noonan / INPHO Tadhg Morley after last year's Munster final win over Tipperary. Cathal Noonan / INPHO / INPHO
Morley's underage days saw him gain plenty experience at minor and U21 level between 2010 and 2013.
There was no medals for the cabinet but he got to hoist silverware in Croke Park in the spring of 2016 and it proved a springboard for his graduation to bigger and better things.
"When you're playing Kerry minor, Kerry U21 we always thought we had a great team, but it never really materialised, we never got the results.
"A couple of years there at U21 level especially we just couldn't get over Cork. They beat us by a point two or three years in a row, we just couldn't get over them. We just needed a few games to give us that bit of momentum, but we never got it.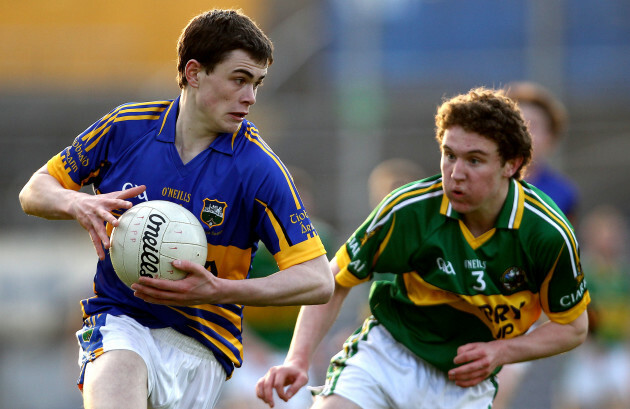 James Crombie Tadhg Morley in action against Tipperary's Michael Quinlivan at minor level in 2011. James Crombie
"We've had a great run with Templenoe. I played Division 5 football. I won a Novice Shield, that's junior C. We're intermediate now.
"The senior team was struggling for along number of years, struggling to win games. You're talking around 2000-4/5 we only have the fifteen or sixteen players, but in fairness they always fulfilled fixtures.
"When we won the All-Ireland that time it stuck home how amazing it was alright from listening to those people talk about it. You're kind of in the moment a lot it doesn't really [register]. You might only appreciate it afterwards.
"There was a few men that were getting emotional about it and that really struck home to me then how important it was to them and the club.
"They'd seen the club at the bottom of Division 5 struggling to field teams and now we're in Division 1 of the county league, so it's massive for those people."
Tommy Grealy / INPHO Tadhg Morley after Templenoe's 2016 All-Ireland junior club final win. Tommy Grealy / INPHO / INPHO
Morley is maintaining a rich football tradition in Templenoe, ever since the Spillane brothers put the club on the map nationally.
"I never had Pat as a trainer. He was involved in the club was probably chairman when I was growing up underage. He managed the senior team when I was in minor.
"The minor and the senior trained together to make up the numbers and he could have been training that time which was a big influence obviously. Tom was one of our underage coaches.
"We had the Golden Years video growing up and it was cool to see Templenoe people playing for Kerry and they put Templenoe on the map.
"When I was in Dublin, people wouldn't know Templenoe, but if you mentioned Spillane they'd know where you're from straight away. It was handy that way."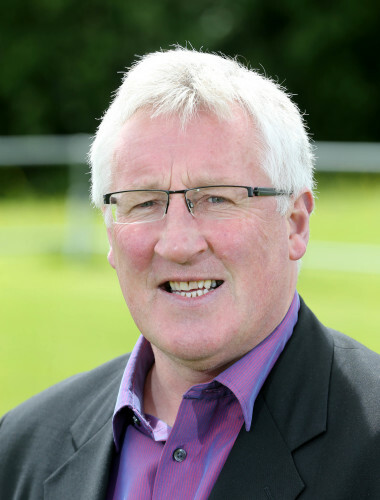 Cathal Noonan / INPHO RTÉ Sunday Game pundit Pat Spillane. Cathal Noonan / INPHO / INPHO
Morley is now a primary school teacher based in Kerry but studying in Dublin complicated his preparations.
"It was difficult I'll be honest. I was lucky when playing with Templenoe there was another lad with me in Dublin, John Spillane so we were always, we were the same age, great pals growing up.
"So we used to meet during the week for a bit of training and kicking around. We'd go down to Templenoe, which is a four hour commute.
"It was all logistics and it was all travelling. It was tough but it was worth it in the end."
Now Morley chases his first All-Ireland senior final place. Mayo loom large in Sunday's semi-final.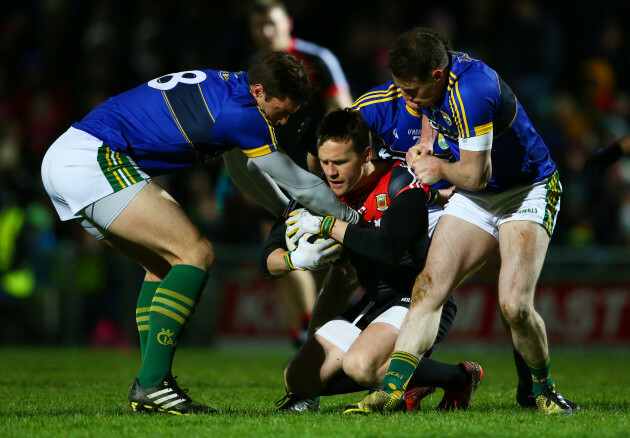 Cathal Noonan / INPHO Kerry and Mayo in action in the league last February. Cathal Noonan / INPHO / INPHO
"I'm a big football fan and I watch all the games, so I've seen Mayo play. Those games that were on TV I'd watch them.
"They're big and they've strong runners. Aidan O'Shea obviously is one of their big physical forces and you know as you said we'll have to get stuck in.
"We'd like to think we're physical ourselves. We've come on in that department with our S&C."
The42 Podcasts / SoundCloud
Subscribe to The42 podcasts here: