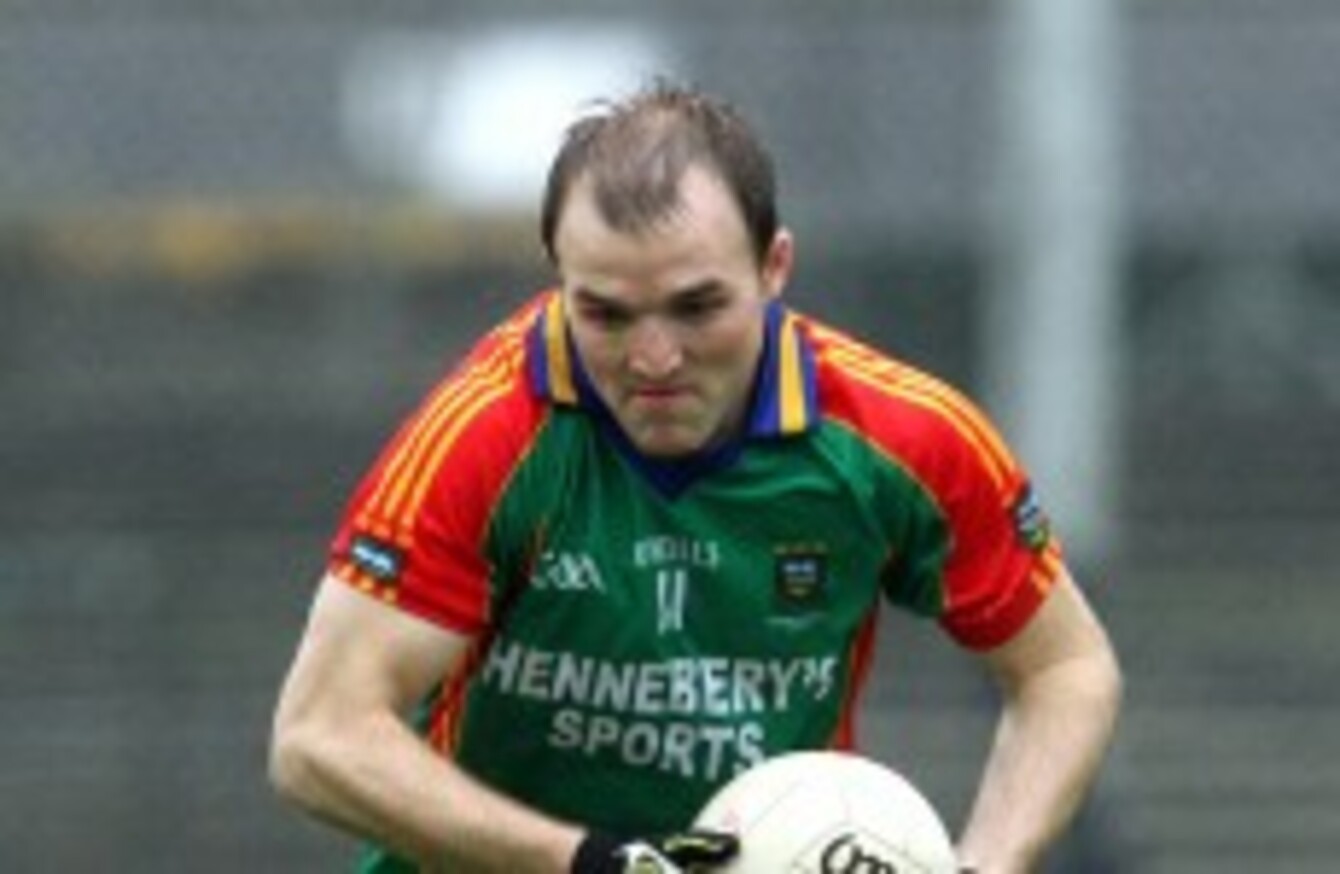 Darran O'Sullivan.
Image: Lorraine O'Sullivan/INPHO
Darran O'Sullivan.
Image: Lorraine O'Sullivan/INPHO
Mid Kerry 1-12
Shannon Rangers 0-7
MID KERRY, AS expected, won their place in the Kerry county final with victory over Shannon Rangers but they could have hardly have expected it to be quite this easy.
If the curtain-raiser in Tralee was a fairly one-sided contest, the 'main event' was dull and non-competitive beyond belief.
The first quarter can be summed up in two words: nothing happened. A couple of wides to either team was about as much as happened in a turgid opening 15 minutes before Darran O'Sullivan kicked the game's first score to ironic cheers.
Gavan O'Grady doubled Mid Kerry's lead before Darran O'Sullivan drew a great save from Darragh O'Shea in the Rangers goal.
James Long wasted a great goal chance moments later but the Mid Kerry goal soon arrived when Darran O'Sullivan played a neat one-two with Long before finishing soccer-style past O'Shea.
That put Mid Kerry 1-3 to no score ahead and points from Fergal Griffin and Colin McGillicuddy left them 1-5 to 0-0 ahead at the break.
The second half continued in similarly pedestrian fashion, with the sides exchanging occasional scores to no real drama or tempo.
Paul Kennelly converted a couple of early frees to give the Rangers supporters something to cheer but points from Sean O'Sullivan, O'Grady and Liam Carey kept Mid Kerry comfortably ahead at the three-quarter mark, 1-8 to 0-2.
The final quarter saw another handful of scores exchanged as the crowd headed for the exits, with Mid Kerry easy eight-point winners in the end.
Scorers for Mid Kerry: Darran O'Sullivan 1-1; Gavan O'Grady 0-4 (0-2f 0-1 '45); Sean O'Sullivan 0-2; Donnchadh Walsh,Colin McGillicuddy, Gary Sayers, Fergal Griffin, Liam Carey 0-1 each.
 Scorers for Shannon Rangers: Paul Kennelly 0-3 (0-3f); Danny Wrenn, Barry O'Grady, David Culhane, Patsy O'Connell 0-1 each.
Mid Kerry
1.  Michael Moriarty
2. Aaron Cahillane
3. Ger Hartnett
4. Michael John O'Connor
5. Ronan Murphy
6. Fergal Griffin
7. Pa Kilkenny
8. Colin McGillycuddy
9. Tomas Ladden
10. James Long
11. Darran O'Sullivan
12. Donnchadh Walsh
13. Gavan O'Grady
14. Gary Sayers
25. Danny O'Suillivan
Subs: 22. Liam Carey for J Long (HT), 29. Sean O'Sullivan for Danny O'Sullivan (39), 18. Jeremiah Hoare for A Cahillane (53), 15. Kieran Courtney for Darran O'Sullivan (53), 17. Bernard Murphy for D Walsh (56), 24. Martin Burke for G Sayers (58)
Shannon Rangers
1. Darragh O'Shea
2. Mike McEllistrim
3. Danny Wrenn
4. Jeremy King
5. Ambrose Lannigan
6. Shane Enright
18. Paud Costello
8. Martin O'Mahoney
9. David Culhane
10. Barry O'Grady
11. Ger O'Gorman
12. Kieran Mulvihill
21. Mikey Boyle
14. Paul Kennelly
15. Gerard O'Sullivan
Subs: 22. Patsy O'Connell for G O'Sullivan (22), 7. Kevin Enright for M O'Mahoney (23), 24. Pat Joe Connolly for K Mulvihill (26), 17. Tommy Kennelly for M Boyle (38), 20. Paul Collins for P Costello
Referee: Padraig O'Sullivan (Firies)