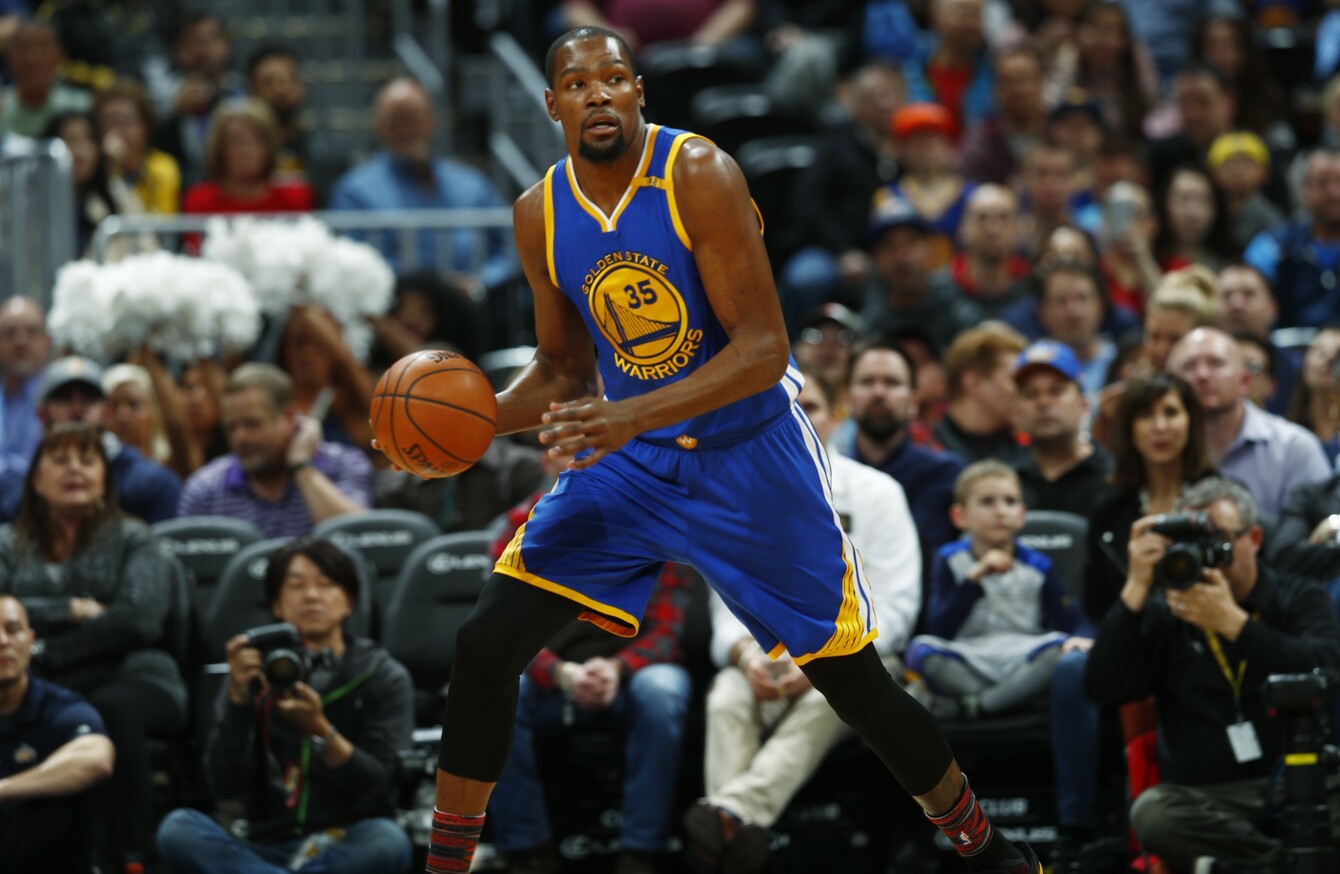 KEVIN DURANT WILL be out for at least the next four weeks, the Golden State Warriors confirmed earlier today.
The All-Star forward suffered the injury when team-mate Zaza Pachulia fell into his knee during the defeat to Washington Wizards on Tuesday.
The team plan to sign Matt Barnes as a replacement as they wait to see when Durant will be fit to return.
A statement released by the Warriors said: "Following reviews of the MRI by the Warriors' medical staff, it has been determined that Durant suffered a Garde 2 Medial Collateral Ligament (MCL) sprain and a tibial bone bruise. He will be out of action indefinitely and will be re-evaluated in four weeks.
"There is no timetable for his return, but it has not been ruled out that he could play again before the end of the regular season."
The news is quite positive for Golden State after reports late on Tuesday that he may not be available for the postseason.
The Western Conference Playoffs begin in six weeks, which is two weeks after Durant will be re-evaluated.