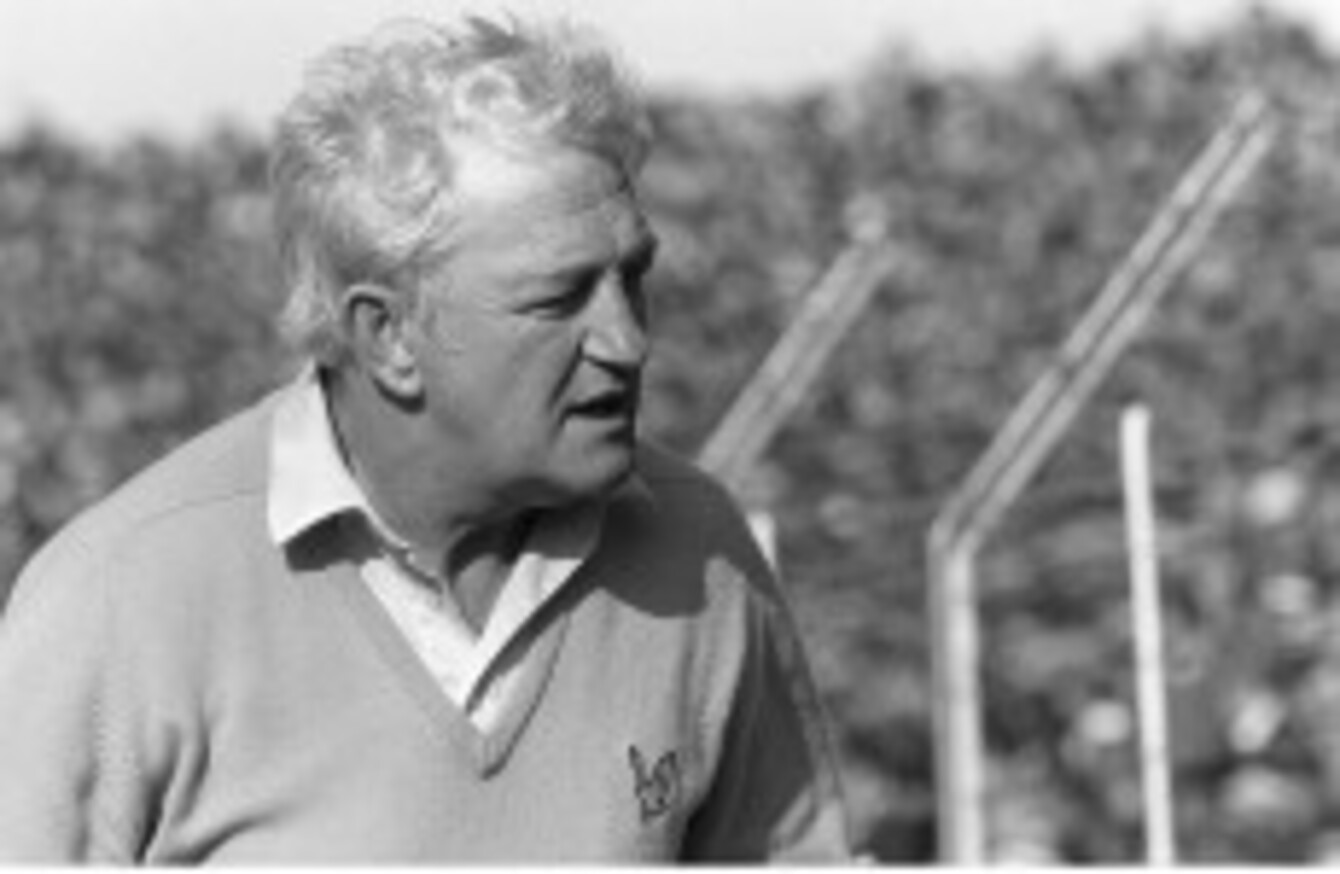 Kevin Heffernan Dublin
Image: INPHO/Billy Stickland
Kevin Heffernan Dublin
Image: INPHO/Billy Stickland
THE LEGENDARY DUBLIN GAA figure Kevin Heffernan passed away today.
Affectionately know as 'Heffo' the former All-Ireland winner died at the age of 83.
As a player Heffernan's finest hour was in 1958 when he won an All-Ireland senior football medal with Dublin.
The St Vincent's club man also won National League and Leinster senior medals as a player.
Heffernan went on to garner fame as a manager with Dublin when he started guiding the fortunes of the county's senior football side in 1973.
The era was defined by the competitive rivalry that developed between Heffernan's Dublin side and Mick O'Dwyer's Kerry tema.
Heffernan was in charge for two spells as Dublin manager with his first lasting until 1976 and featuring All-Ireland finals wins over Galway in 1974 and Kerry in 1976. In 1975 Heffernan saw his Dublin team defeated by Kerry in the All-Ireland decider.
Heffernan took over as Dublin manager again in 1979 but their hopes of landing Sam Maguire were dashed in the final by Kerry.
Yet Heffernan managed to win his third All-Ireland title as a manager in 1983 when Dublin famously overcame the sending-off of three of their players to claim victory over Galway.
Other honours that Heffernan achieved were going on to manage the Irish team in the International Rules Series against Australia and being named at corner-forward in 2000 on the GAA's 'Football Team of the Millennium'.
Heffernan also achieved remarkable success with his club St Vincent's as a player as he won 15 Dublin county senior football titles and six Dublin county senior hurling crowns.
GAA President Liam O'Neill paid tribute to the Dublin legend.
"Kevin Heffernan had an incalculable impact not only on Gaelic Games in the capital but nationally helping as he did to forge one of the defining rivalries of the association while at the same time assisting in the reinvigoration of the GAA scene in Dublin.
"He was one of the most charismatic and popular figures the Association has ever produced and was at the same time an immensely modest man.
"I would count myself – like countless others – extremely fortunate to have met him on occasions down through the years."
Heffernan with his 1958 All-Ireland winning Dublin teammates. Pic: INPHO/Cathal Noonan
The Dublin county board also paid tribute to Heffernan in an official statement.
"Coiste Atha Cliath CLG, on behalf of all associated with Dublin GAA, extend our sincere sympathy to Kevin's wife, Mary, daughter, Orla and family, the extended Heffernan family and to his club St. Vincent's on this sad occasion.
"Kevin Heffernan was ahead of his times as a player, a manager and an administrator. He revolutionised Gaelic Football in both how players and teams prepared and operated and also in terms of the philosophy and psychology of our national games.
"For his unparallelled devotion and contribution to Gaelic Football and Hurling the Association in Dublin will be forever indebted to him.