AS A PLAYER that grew up perfecting his football skills against the wall of his father's pub, Kevin Sheedy knows all about the hours of unseen practice that makes a professional footballer.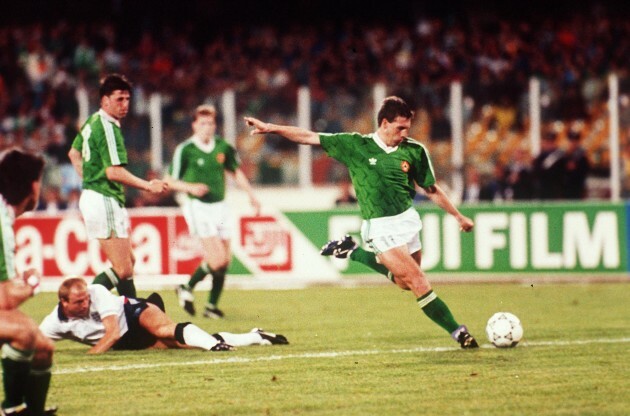 Billy Stickland / INPHO Kevin Sheedy scores against England at Italia 90. Billy Stickland / INPHO / INPHO
Now as a coach at Everton's Academy, where he has spent the past decade, the former Ireland international is currently in charge of the club's U18 side where he thrives on passing on his knowledge to the next generation.
"Before academies, players like me played on the streets and we were self-taught at times," Sheedy tells The42.
"I was just practising all of the time, but the introduction of academies gives players the opportunity to train, in many cases, in world-class facilities."
Local boy Tom Davies is the latest graduate from the club's Academy to make an impact in Everton's first team after seizing his opportunity this season, with the 18-year-old midfielder hoping to emulate notable alumni such as Wayne Rooney and Ross Barkley in cementing his status as a Premier League footballer.
"We try to concentrate mostly on home-grown players – young talent from Merseyside and surrounding areas – and we have shown in recent years that there is a pathway to the first team.
"I think that is a reason we are successful in bringing these players through, although they may have opportunities to go to other clubs, they know they will be given opportunities at Everton – if they are good enough," Sheedy explains.
The harsh reality and cut-throat nature of professional football, however, means only a small percentage of players progressing through the Academy will be able to make a career from the sport.
Sheedy's experience tells him that ability alone will rarely, if ever, be enough for a player to progress through the ranks into the professional game, with other factors coming into play.
"What we do is to try and make them professional footballers and getting them to play the highest level of professional football that their ability will get them.
"Obviously, our main job is to try and get them into our first team but the better the side are doing in the Premier League, the higher the bar is being raised.
"Players need to have that durability to be a professional footballer at whatever level. You try and help them with what's required; there's talent, but also mental strength needed, and the ability to deal with the highs and lows of football.
"The players that don't have that mental strength can be really talented, but can't make it because they can't handle that side of the game."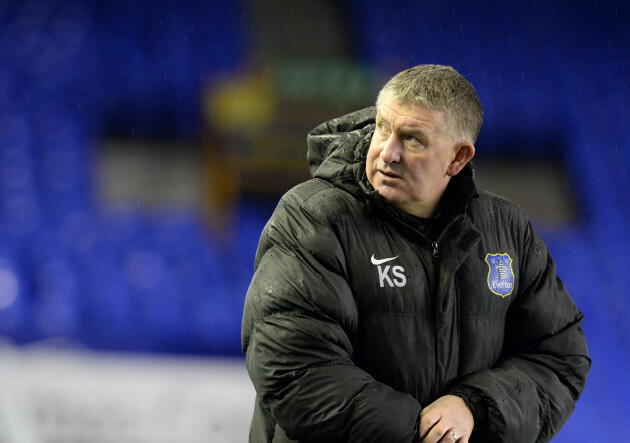 EMPICS Sport EMPICS Sport
A tough resolve and a naturally positive outlook helped the attack-minded midfielder develop into one of English football's most gifted footballers in the 1980s.
Having served his apprenticeship with Hereford United, where he made his debut in the Third Division at the tender age of 16, the teenager reluctantly joined Bob Paisley's Liverpool in 1978 for a fee in the region of £100,000.
Coincidentally just weeks previously, he had just witnessed the Reds win the European Cup after they beat Club Brugge in the final at Wembley as a neutral spectator.
Having watched Paisley's men defend their title, Sheedy couldn't see how he could break into a formidable midfield that contained Graeme Souness and Terry McDermott in the centre, with Jimmy Case and Ray Kennedy on the flanks.
But with Hereford in desperate need of funds, the fledgling footballer felt obliged to sign on the dotted line.
In his four-year spell with Liverpool, Sheedy would only feature three times in the First Division after making his debut in 1981.
And although he did manage two goals in two League Cup ties during his time on the red half of Merseyside, a chance to make his mark in English football's most dominant side of the 1970s and 1980s never looked likely.
Sheedy feels, looking back, that Liverpool's management team saw him as mentally weak after he struggled to overcome a back problem that was hindering his progress, with fellow Irishman Ronnie Whelan emerging as a contender to take the place of Kennedy in the side.
As his contract was winding down, Everton manager Howard Kendall expressed an interest in bringing Sheedy across Stanley Park to Liverpool's cross-city rivals.
At the time, it had been 20 years since the last player swapped Liverpool for Everton, with Johnny Morrissey making the transfer in 1962, but there were no doubts that this was the right move at the right time for Sheedy.
"I was with Liverpool for four seasons without every really making a breakthrough, so when my contract ran out Everton showed an interest in me, and I wanted me to sign for them.
"I used to go and watch them play midweek games and saw the team Howard was putting together with players such as Graeme Sharpe, Adrian Heath and Kevin Ratcliffe.
"I knew signing for Everton, Evertonians would be thinking if I wasn't good enough for Liverpool, why should I be good enough for Everton?
"So I felt I had to hit ground running in pre-season. I trained really hard and started the season in the team and did well and I won the supporters over early, which was something I needed to do."
During his 10-year stay, he won the First Division twice – including a first league title for Everton in 15 years – the FA Cup and European Cup Winners' Cup in a trophy-laden period for the club.
At Goodison Park, Sheedy flourished and developed not only into a great goalscorer but a scorer of great goals, netting an impressive 97 goals in 369 appearances.
The Irishman was one of the most influential figures in the side and his consistently impressive displays were rewarded with a place in the PFA Team of the Year in both of Everton's championship-winning seasons of 1984-85 and 1986-87, while he also scored in the Cup Winners' Cup final against Rapid Vienna 3-1.
"I was always confident of my goalscoring ability. I used to get myself in good positions and I had good composure and I could strike the ball well.
"I'm fortunate to be in the position to look back and say I scored a lot of important goals."
But Sheedy is quick to highlight the importance of the unity within the squad that pushed the team to new heights, with players such as Neville Southall, Gary Stevens and Peter Reid also playing an important part.
"We had good people in the squad. Nobody thought they were better than anyone else – there were no big egos – we all got on really well.  We had a team full of captains.
"We all had the same sense of humour, we enjoyed ourselves socially and we formed a tight close-knit group.
"We played as a team. Everyone was together and everyone was behind each other.
"Looking back it was the same with Ireland in 1988 and 1990 especially; it was like playing for your club team.
"The camaraderie we had, we took that onto the pitch. I was very fortunate to play for Everton and Ireland in their most successful times."
The gaffer 
It was the late Kendall that helped inspire Sheedy to reach his potential after a barren time with Liverpool. He knew how to get the best out of the left-sided winger, breeding confidence in a player bereft of opportunities to shine at Anfield.
"He would always play me," Sheedy recalls. "And as a result, I was never afraid of making mistakes on the pitch – he was vital to my career.
"He had great belief in me and played me all the time. Even when I was injured he wanted me to play because he knew I could score or create a goal. His man-management skills were second to none and the players loved playing for him."
1 руб, 18 коп. / YouTube
Deadly from dead-ball situations, Sheedy's free-kick against Ipswich Town in a 1985 FA Cup tie is arguably his most well-known and even inspired the title of his autobiography 'So Good I Did It Twice'.
From the edge of the box, Sheedy curled the ball past goalkeeper Paul Cooper into the right-hand corner, but he was forced to re-take the kick, however he then proceeded to curl the ball past Cooper in the opposite corner.
Another famous or infamous free-kick, depending on your affinity, occurred in 1987, when Sheedy scored for Everton by powering a remarkable strike in the defeat to his old club Liverpool in front of the Kop.
The sensational effort was all the more memorable after the former Red decided to celebrate by giving a two-fingered salute to the home supporters as the Toffees were on their way to lifting their second league title in three years – despite losing the derby.
In the following seasons, the break-up of that successful Everton team was to be accelerated by the Heysel Stadium disaster, which meant the club was prevented from participating in the European Cup, while Kendall left Everton for La Liga side Athletic Bilbao.
But just as Everton's golden period was coming to an end, a new one was beginning with Ireland during the 1988 European Championships and the World Cup two years later.
Despite being born in Builth Wells in Wales and being raised in Hereford, Sheedy has always been an Irish citizen and he says that the country of his father's birth was the only team he was going to represent on the international stage.
"When I was 16 at Hereford United, I got a letter from the FAI saying I had been selected in their youth team.
"I knew Wales had a game at the same time, so I rang the Welsh FA just to see if I was in their squad and then I would make a decision.
"They said they were not in the business of announcing the squad before it was done officially, so I said 'okay, thanks very much', I then called the FAI to say I would be delighted to play for Ireland.
"I was always opting for Ireland and it turned out to be the best decision I've ever made."
46 caps and nine goals later, Sheedy's name is etched into Irish sporting history after he struck one of the most iconic Ireland goals ever scored in Italia '90, as the side reached the quarter-finals in their maiden World Cup campaign.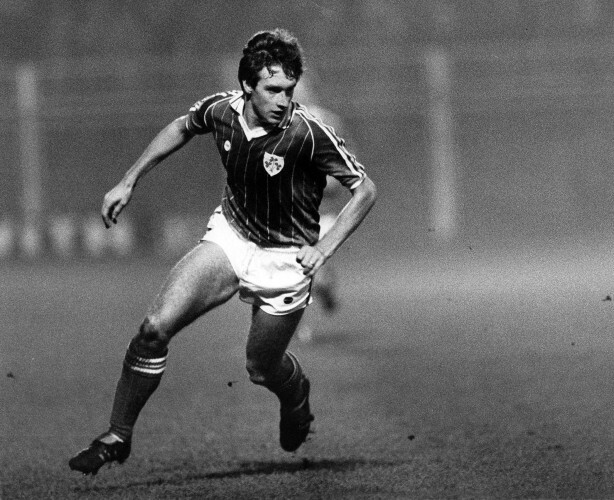 Billy Stickland / INPHO Billy Stickland / INPHO / INPHO
"They were just great memories. Personally, scoring against England in the 1990 World Cup is one of the best things I've done and nobody can take that away from me.
"We were direct, but I think people overlook the fact that it was a direct game but we had quality players playing it.
"The hairs on the back of my neck still stand up when I think about the 250,000 people on O'Connell Street as we went down on the open-top bus. It was just a great moment."
CuChoileain / YouTube
Towards the end of his stay with Everton, first-team opportunities started to become increasingly limited, and Sheedy jumped at the chance of joining the recently-appointed Kevin Keegan at Second Division Newcastle United – consequently his chance to earn the income from a testimonial he would have been granted had he stayed was gone.
For players that played the majority of their career in the 1980s, a testimonial was a much-needed source of revenue before retiring, but Sheedy just wanted to play football.
"I could have stayed at Everton for another season and had my testimonial, but money will never be my God. Footballers have a short career so I wanted to maximise my playing time.
"Newcastle came in for me and it was a great move. Kevin Keegan had just taken over and I joined in March in the middle of a relegation battle, but we managed to just stay up that season.
"Then he brought in Andy Cole the following season and we won the first few games and went on to win the league, so I won another medal there that I am really proud of. I could have stayed at Everton, but I had a great time at Newcastle."
A brief stint at Second Division Blackpool followed before he hung up his boots as he became a youth coach at Blackburn Rovers when another talented Irish winger, Damien Duff, was coming through the ranks.
From there Sheedy joined former international teammate John Aldridge at Tranmere Rovers, firstly as reserve team manager and later first-team coach.
During his time at Prenton Park, the pair helped guide Tranmere to several cup shocks, with the then-First Division club losing to Leicester City in the 2000 League Cup final.
After Aldridge departed the club, Sheedy spent a short spell in caretaker charge before moving to Hartlepool as assistant to Mike Newell, after failing to be awarded the main job, but his mind is now firmly focused at Everton's Finch Farm.
"I have seen some good coaches try and become managers, but it's a different role completely. I'm really pleased with what I'm doing but you never know what's around the corner."
The 57-year-old can appreciate exactly how unpredictable the future can be.
It's over four years now since was given the all-clear by doctors following his successful treatment for bowel cancer, with early diagnoses proving to be a key factor.
"I was going to the toilet quite a lot, more often than regular, and I started to develop blood in my poo," Sheedy recalls. "My wife jokingly said I was costing her a fortune in loo roll, and that I needed to go and see the doctor.
"I then went to the doctor and got some blood tests done, but they all came back clear. I will always remember the doctor saying that he would send me for a camera test just to rule things out. When I had the camera test they found a tumour, but it was at the early stages.
"When you go into the doctor's room like that, you know something is not right. When I was told I've got bowel cancer, it is obviously concerning, but what I do remember from what the nurse said is that we've caught it early and it is in a good place to get it – that really gave me something to hang on to.
"Three weeks later I had an operation, and I recall coming around and the surgeon saying it looks like it had been successful and that the tumour had been removed and it had not spread anywhere else.
"I never had a defeatist attitude and I was always positive, which I think really helped me.
"When the tumour got tested I was fine, I did not need any chemotherapy or radiotherapy, so the biggest message I can give is that if you have any doubts or if you think there is something wrong is to go to see your GP."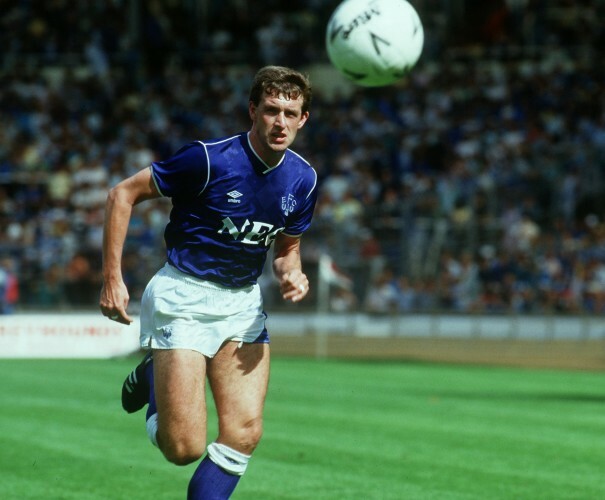 Billy Stickland / INPHO Billy Stickland / INPHO / INPHO
Sheedy feels his reserved personality may not make him a natural fit to raise awareness for bowel cancer, but with a history of the illness in his family, he wants to encourage as many people to get checked as early as possible.
"The more awareness we can get for that the better," Sheedy says, who now acts as an ambassador for the charity Beating Bowel Cancer.
"About 90% of people are successful treated if you present your symptoms early. You may be too late to be helped the longer you leave it.
"I've had letters and people come up to me and say that since they've heard or read about me that they've gone to their GPs and have been diagnosed early and successfully treated.
"Hearing stories like that gives me as much pleasure as scoring a goal for either Everton or Ireland."
The42 is on Instagram! Tap the button below on your phone to follow us!