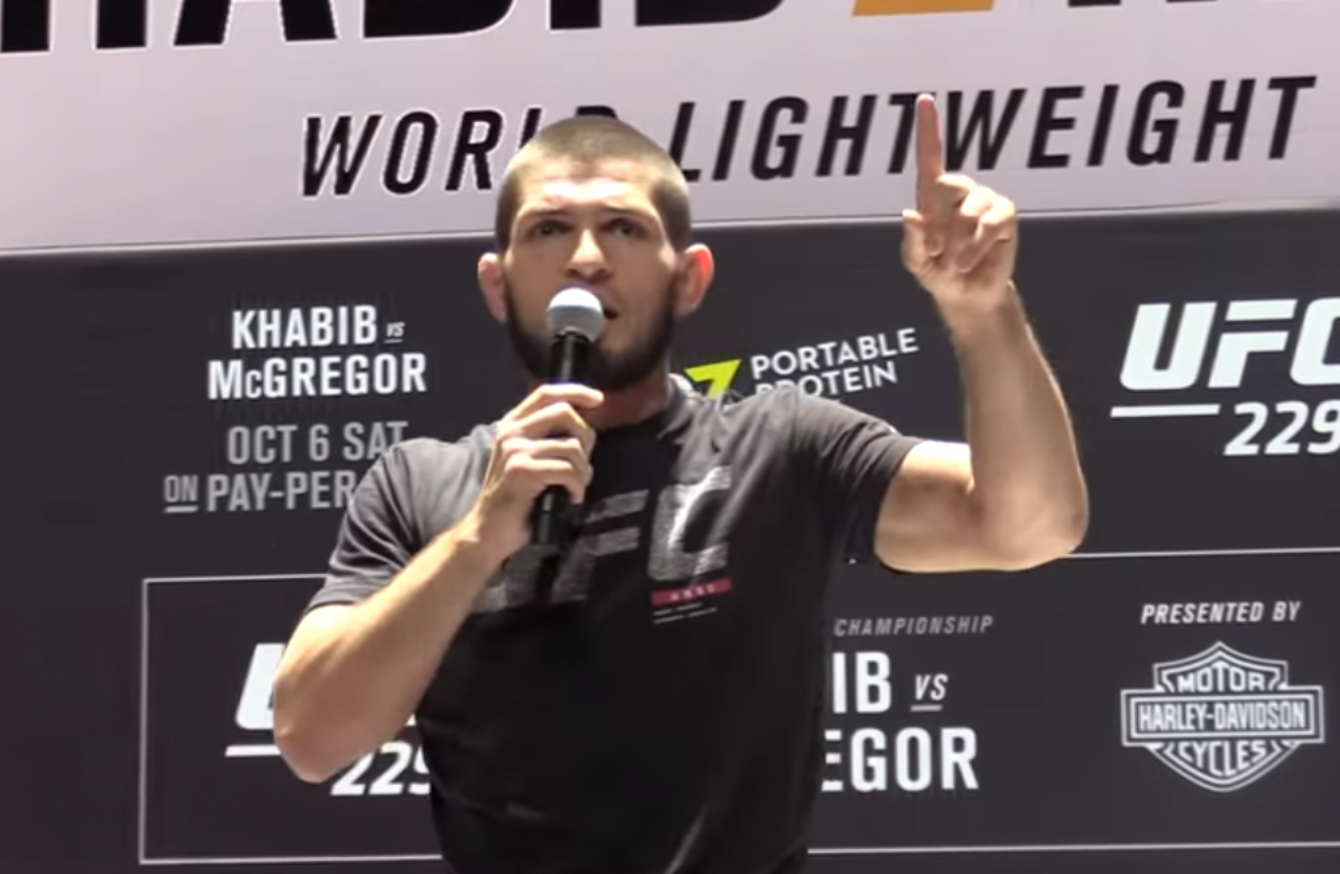 Khabib takes the mic.
Image: YouTube
Khabib takes the mic.
Image: YouTube
WHEN THEY MET in New York two weeks ago, Conor McGregor blurted out "An bhfuil cead agam dul go dtí an leithreas ar an mbus?" at Khabib Nurmagomedov.
It was an attempt to slag off UFC lightweight champion in his native tongue — referring to the infamous bus attack involving the pair. 
Fight week for UFC 229 is in full swing and during the public workouts, the Dagestani native took aim at a Irish fans… by slagging off the fact we speak English.  
"In three days, you're going to like me," Khabib began. "I have a question for Ireland… please. What about your language? What about the Irish language? Where is your language right now? What's wrong with your language? You guys change it?
"Please can someone give me an answer? What about the Irish language? Are you guys with England right now? You guys change your language? Give me answer someone, if you can. It's very interesting.
These guys talk about 'they fight with the English', but his [McGregor] grandfather Christopher McGregor, he worked with the English navy. And you come and support him. I'm going to change your mind on Saturday night."
There's likely to be more of the same when the two men meet at tonight's pre-fight press conference. That's due to start at 11pm Irish time and you'll be able to watch it live on The42. 
Source: MMAWeekly.com/YouTube
The42 is on Instagram! Tap the button below on your phone to follow us!