ARMAGH AND ROSCOMMON played out a thriller on a sweltering Saturday evening in Portlaoise, but only one could prevail to the inaugural Super 8s competition.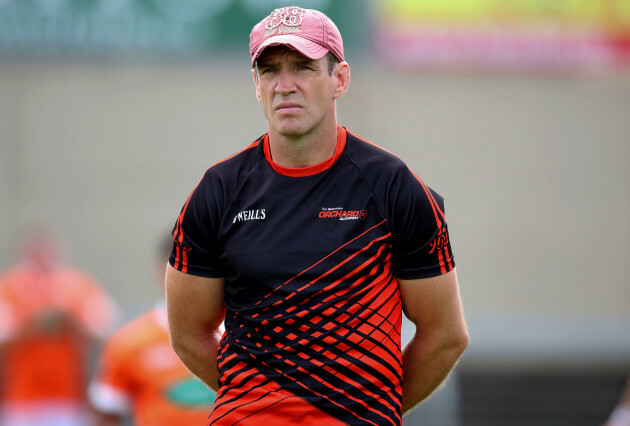 Bryan Keane / INPHO Armagh manager Kieran McGeeney. Bryan Keane / INPHO / INPHO
That was of course Kevin McStay's Roscommon, with a late rally and Enda Smith's injury-time goal cementing the 2-22 to 1-19 win.
Kieran McGeeney's Armagh were impressive and battled gamely throughout, but just lacked the energy to carry them over the line in the closing stages.
They're a young side, missing some key players both through injury and then there's the likes of Jamie Clarke, James Morgan, Stefan Campbell and Oisin O'Neill all opting out this year.
"We could probably put another team together from the players that weren't there and would probably live with most teams," McGeeney, who captained the Orchard county to All-Ireland glory in 2002, told The Irish News after the loss.
"[But] You have to want to be here. A lot of the press that those guys got was harsh. They wanted to travel.
"Sometimes it's hard to watch your mates travel around the world… A lot of those fellas will be coming back in, but my point is the boys that stayed here that nobody knew.
"Like Ryan McShane, Jemar Hall, Paddy Burns, Connaire Mackin – they've had unbelievable years, and came from nowhere. They were able to hold their own and looked like some of the best players on the park."
McGeeney went on to praise those younger players who have made breakthroughs this year, and hit out at negative criticism that has been aimed at his side.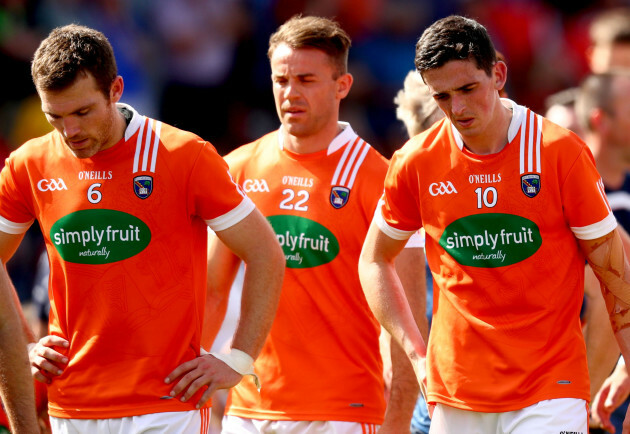 James Crombie / INPHO Armagh players dejected after the defeat. James Crombie / INPHO / INPHO
Their summer is over — as is Geezer's fifth campaign at the helm — but he blasted the negative voices in 'players' ears' bemoaning the merits of playing the inter-county game.
"At times you listen to a lot of shit outside – usually from people who haven't a clue," he said. "They sit outside and they pontificate.
"I played against a lot of these fellas and they were f***ing useless back then and they're still f***ing useless.
"Some of the stuff they come out with, trying to tell young fellas, just because they're better than them. These young fellas that are coming through are really good lads, genuine, well-mannered and good commitment to it, but these fellas have to be in their ear telling them because they're afraid that they'll do something that they couldn't do.
"I think they should be given a bit of a break and let them make their own decisions. They want to play at this level and, what's more, they're capable, very capable.
The42 is on Instagram! Tap the button below on your phone to follow us!