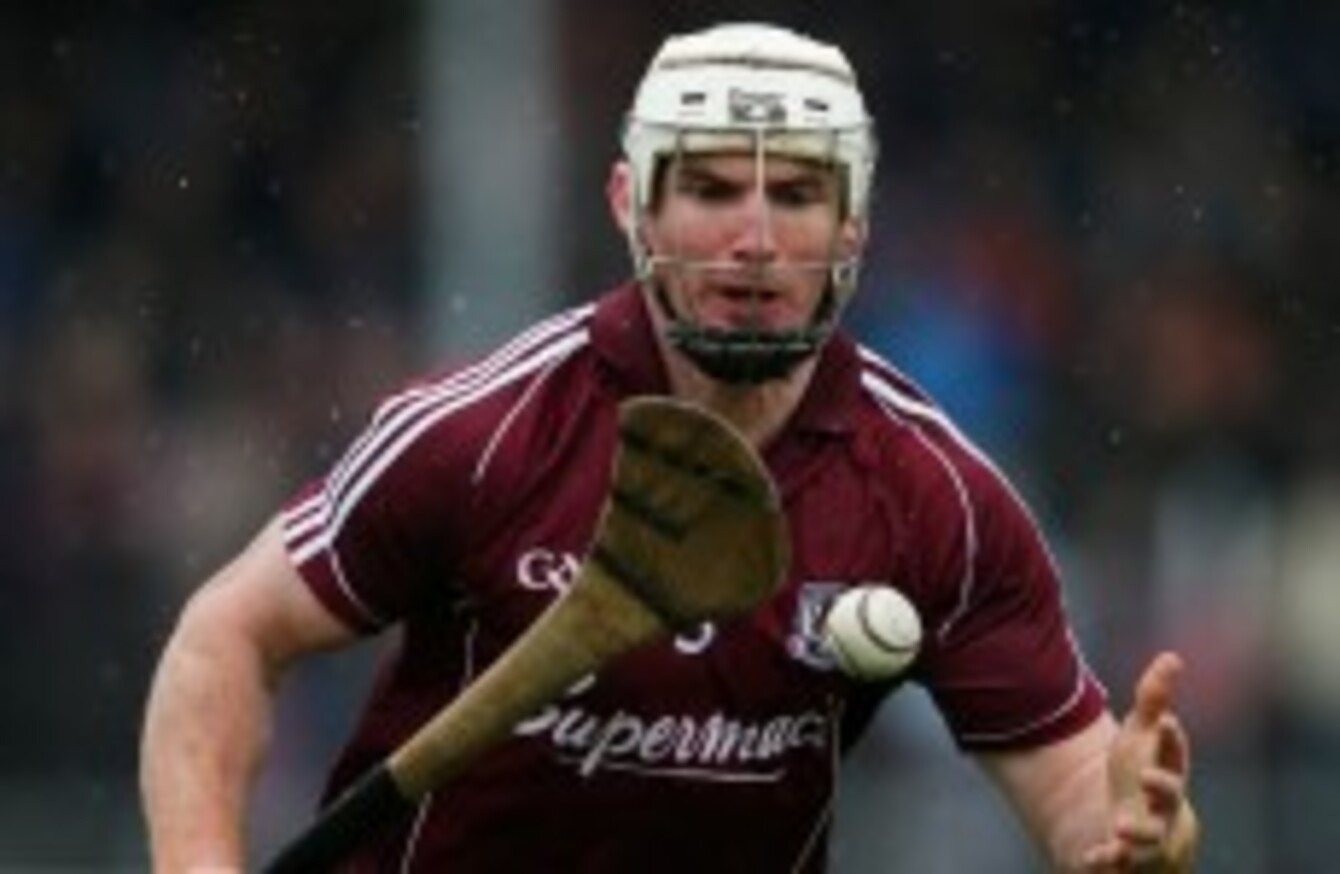 Niall Donoghue.
Image: INPHO/Cathal Noonan
Niall Donoghue.
Image: INPHO/Cathal Noonan
(REPRODUCED WITH PERMISSION from the 'Kilbeacanty Old and New Facebook page')
********
"As we wake this morning we hoped that it was just a bad dream, a nightmare, that it isn't true, it couldn't be true. There is a cloud over Kilbeacanty, the sun came up but it did not take away the darkness.
"You can feel the sorrow, nearly see it. It's totally calm even the dogs aren't barking. It's as if they know. It's like Kilbeacanty , Galway, the whole of Ireland, Australia and beyond is covered in a blanked of sorrowful, painful, raw emotion. It's so hard to believe our star, our hero, our idol has been taken from us in his prime.
"But Niall Donohue was so so much more than that to us. He was one of us. We were and always will be so so proud of Niall Donohue. We watched him grow knowing his potential, watched him develop for our club, then through the ranks with Galway.
"Never not once doubting his ability, just hoping he had the conviction to deliver on it, and deliver he did. He delivered the All Ireland U21 trophy to us and brought it back to the parish after he manned the problem full back position.
He followed this up with the Bob O'Keeffe cup the following year when they beat Kilkenny in the Leinster final and went on to score the point of the match in the All Ireland Final.
"But Niall was more, to his club Kilbeacanty, us, he was our shining light. The best of his generation, the best many of us had ever seen wear the blue and gold. We lost so many to emigration but as long as we had Niall we had a chance.
"You could see the players around him grow tall. Just by his presence you knew you had a chance, that the opponents would find it hard to break us down if Niall was on form. Just a couple of weeks ago he gave the best individual performance ever seen by many by a Kilbeacanty club man in Kilbeacanty colours in the county quarter final.
Niall Donoghue celebrates Galway's 2012 All-Ireland semi-final win
Pic: INPHO/Colm O'Neill
"But Niall was more than that, he never turned us down when we wanted to do club or school functions. You could have offered our young players any player in the country Joe, Henry, Tommy, anyone. They only ever wanted Niall. They adored him and idolised him. He was one of ours.
"But Niall was more. How will Niall be remembered? Yes, he had unbelievable talent as a hurler. Yes, he was an unbelievable athlete. But Niall will be remembered as the shy unassuming lad, he who was happier talking to old lads in McCarthy's or young kids at the pitch or being with his large circle of friends than being in the spotlight.
"Niall was a friend to so many, a man of few words but even people that did not know him liked him. You can feel the genuine sadness felt by people in all the comments made everywhere last night and today.
But Niall was more. Niall's face was what drew you in. That warm smile is etched in my mind like in so many others minds this morning and there it will stay forever.
"It feels like our hearts have been ripped out, but this cannot compare to the pain and suffering of Francie, Shane and Orla and all his other family members and all our thoughts and prayers are with you now.
"There is a dark cloud over Kilbeacanty now and it will be there for a long time.
"The bed of Heaven to you Niall, you're in your Mother arms now."