LAST YEAR'S CRUCIATE victim Gearóid McKiernan is nearing a return to fitness for Cavan after his latest injury setback – but they could be without All-Star nominee Killian Clarke for the entire championship.
The 20 year-old corner-back is considering travelling to the US for the summer, but not if manager Terry Hyland can stop him.
Hyland and his management team have been in talks with Clarke this week in a last-ditch attempt to keep the defender at home for their Championship campaign.
A Cavan GAA spokesman has said that the Jordanstown student's future still remains undecided.
"We have no official comment at the moment, but the young man has been talked to presently and whatever he decides to do we wish him the best of luck with it."
Clarke has not yet established the dates in which he may be leaving, so his availability for Cavan's opening round game next month is still unknown.
"He still hasn't decided – that's our understanding. So that's something I can't answer because we don't know, but its something we'll know very shortly."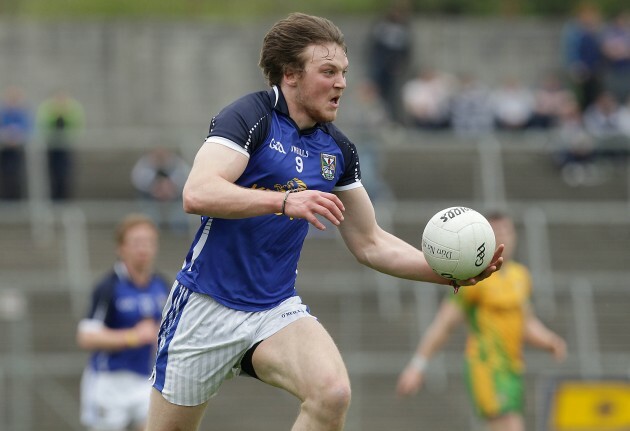 Morgan Treacy / INPHO Cavan could struggle without McKieran and Clarke. Morgan Treacy / INPHO / INPHO
Meanwhile midfielder Gearóid McKiernan is struggling with a groin injury, but the management team are hopeful that he will be fit to line out against Armagh.
McKiernan has had a two scans on his groin recently, only a couple of months after returning from his cruciate ligament injury last year.
The bustling midfielder missed out on Cavan's recent challenge match against Galway, but according to the county's spokesman – fans have little to worry about.
"He should be OK," he says. "A number of players have a couple of niggles at the moment but we're confident that they'll all be OK for Armagh.
"(The injury) is definitely nothing to do with the cruciate thanks be to God, just another one of the usual knocks of battle."
Cavan face Armagh at the Athletic grounds on June 8th.