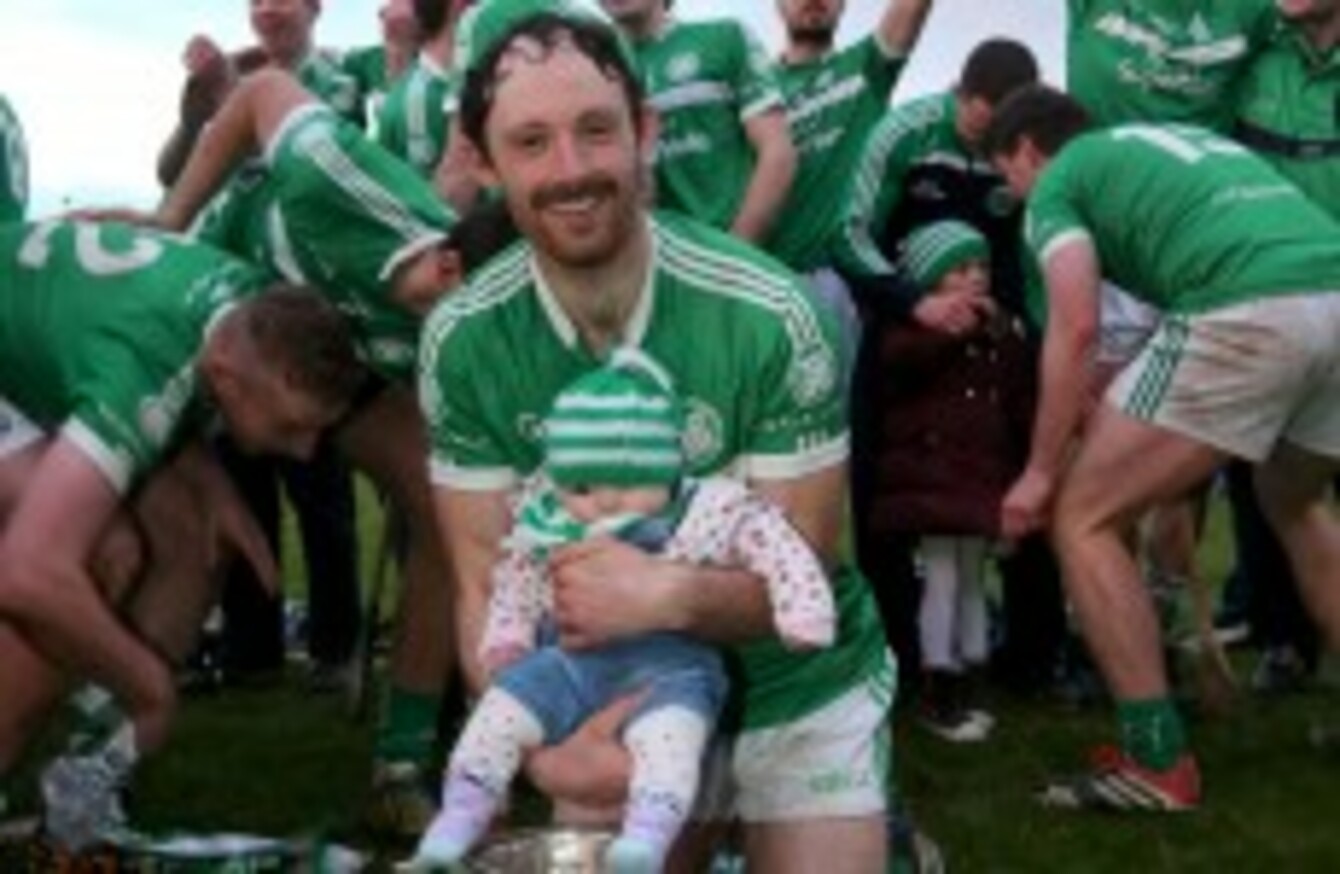 Paudie and Fiadh O'Brien after yesterday's Munster final win for Kilmallock.
Image: Ryan Byrne/INPHO
Paudie and Fiadh O'Brien after yesterday's Munster final win for Kilmallock.
Image: Ryan Byrne/INPHO
1. More extra-time glory for Kilmallock
The extra-time tale in yesterday's Munster club decider may focus on Cratloe and the impact of their heavy exertions of recent weeks . But that shouldn't detract from Kilmallock's achievement in proving their staying power. A fortnight ago they got past Sarsfields in extra-time and yesterday repeated that trick.
In their semi-final, Kilmallock recovered from coughing up a six point lead and hit two scores at the death to win. This was different but no less impressive as they hit full speed in extra-time and cantered towards the line. They've watched Limerick rivals Na Piarsaigh land Munster in 2011 and 2013 yet now Kilmallock have triumphed themselves.
2. Cratloe's season grinds to a halt
In the end Cratloe simply had nothing left to give. A remarkable season that has seen them pound the treadmill since mid July culminated with a Munster final defeat. For the second year in a row the Gaelic Grounds proved the graveyard for their hopes after last year's football loss to Dr Crokes.
'No excuses and no regrets,' remarked manager Joe McGrath afterwards as he paid tribute to his side. Cratloe had been dreaming of double provincial glory but their hopes were scuppered in a seven-day period and they end 2014 with no Munster silverware. But they have produced a remarkable effort to fight for so long on two fronts and bagging a double in Clare is a laudable achievement.
3. Kilmallock shoot the lights out
Granted they played 80 minutes in both their matches but Kilmallock's Munster scoring stats this year are astounding. They shot 4-52 over the course of their wins against Sarsfields and Cratloe. Those are seriously impressive numbers.
Yesterday it was their returns from play that most caught the eye with Jake Mulcahy (1-6), Bryan O'Sullivan (0-7), Graeme Mulcahy (0-6) and Paudie O'Brien (0-4) contributing 1-23 from play between them. O'Sullivan and O'Brien were the midfield pairing which meant their display of long-range point scoring was exceptional. That array of scorers proved crucial in swinging the spoils towards Kilmallock. They'll head towards the All-Ireland series in a buoyant mood.
4. Corofin stand tall on Connacht final day
Heading to Castlebar yesterday was no easy task for Corofin. They were away from home and coming up against a Ballintubber side that had recently taken down the last two Connacht champions in Castlebar Mitchels and St Brigid's. Those two clubs had also inflicted painful defeats on Corofin in 2011 and 2013, which ensured the Galway champions were on their guard.
But Corofin gained an early grip on this game and never let it go. They were ahead 0-4 to 0-1 after the opening quarter, 0-7 to 0-4 clear by the break and then blitzed Ballintubber for two goals in the third quarter. It was game, set and match at that stage as the Galway champions claimed an impressive win.
5. Ballintubber on the backfoot from the off
Ballintubber's recent wins in the Mayo final and Connacht semi-final were founded on an ability to plunder early goals. The strikes to the net in those games settled their challenge and gave them a platform on which they could map a route to success. Yesterday was different as the initiative was wrestled from them early in the match and they could never win it back off Corofin.
Ballintubber manager Peter Ford was up front afterwards in admitting they collided with a superior force. The Mayo club have enjoyed an excellent season but Corofin's blend of pace, strength and sharpness over powered them. Ballintubber were on the back foot from the off and never recovered.
6. Corofin train their sights on the All-Ireland
Kieran Fitzgerald spoke after yesterday's Connacht decider about Corofin's disappointment at not having converted more of their recent Galway titles into Connacht glories. Yesterday they rectified that by winning the provincial title but their next task is to power forward in the All-Ireland series.
They'll face London's Tír Chonaill Gaels next month at the quarter-final stage and if they win, it'll be Leinster champions – St Vincent's or Rhode – next February. A share of these Corofin players know what a tough pursuit the All-Ireland is. In 2009 they lost out to Kilmacud Crokes in a semi-final and a year later they were beaten at the same stage by St Galls after extra-time. Corofin's conquerors went forward to hoist the Andy Merrigan Cup on each occasion. No shortage of motivation this time then.