IT'S CALLED THE Inferno race for a reason. Unforgiving, treacherous, relentless. But, yesterday, deep in the slopes of snowy and sleepy Mürren in the Swiss Alps, Ireland's Kirsty McGarry conquered it.
Competing in the Giant Slalom event, the two-time Olympian took victory, finishing less than a second ahead of nearest challenger Nicole Almer.
By claiming the win, McGarry became the first non-Swiss or non-German to win at the Inferno series for close to half a century.
The 29 year-old, who competed at the Winter Olympics in Turin in 2006 and again in Vancouver four years later, was representing Kandahar Ski Club – the organisation who first organised the monumental event back in 1928.
The race is the longest downhill in the world (15.8km) while over 1800 competitors take part.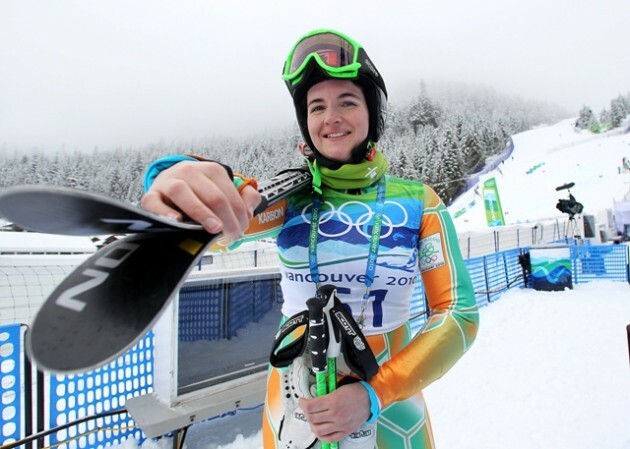 William Cherry William Cherry
McGarry has practically spent her entire life on skis. Her parents, Ian and Jane, are both instructors while older sister Tamsen competed at the 2002 Winter Olympics in Salt Lake City, where she was flag-bearer.
The backdrop to the race, the mountain village of Mürren, is swathed in celebrity. It features heavily in the 1969 James Bond film 'On Her Majesty's Secret Service' with the infamous 'Blofeld HQ' actually a revolving restaurant that sits atop the nearby Schilthorn Mountain.
Kirsty participates in the infamous Inferno Devil's Downhill on Saturday.