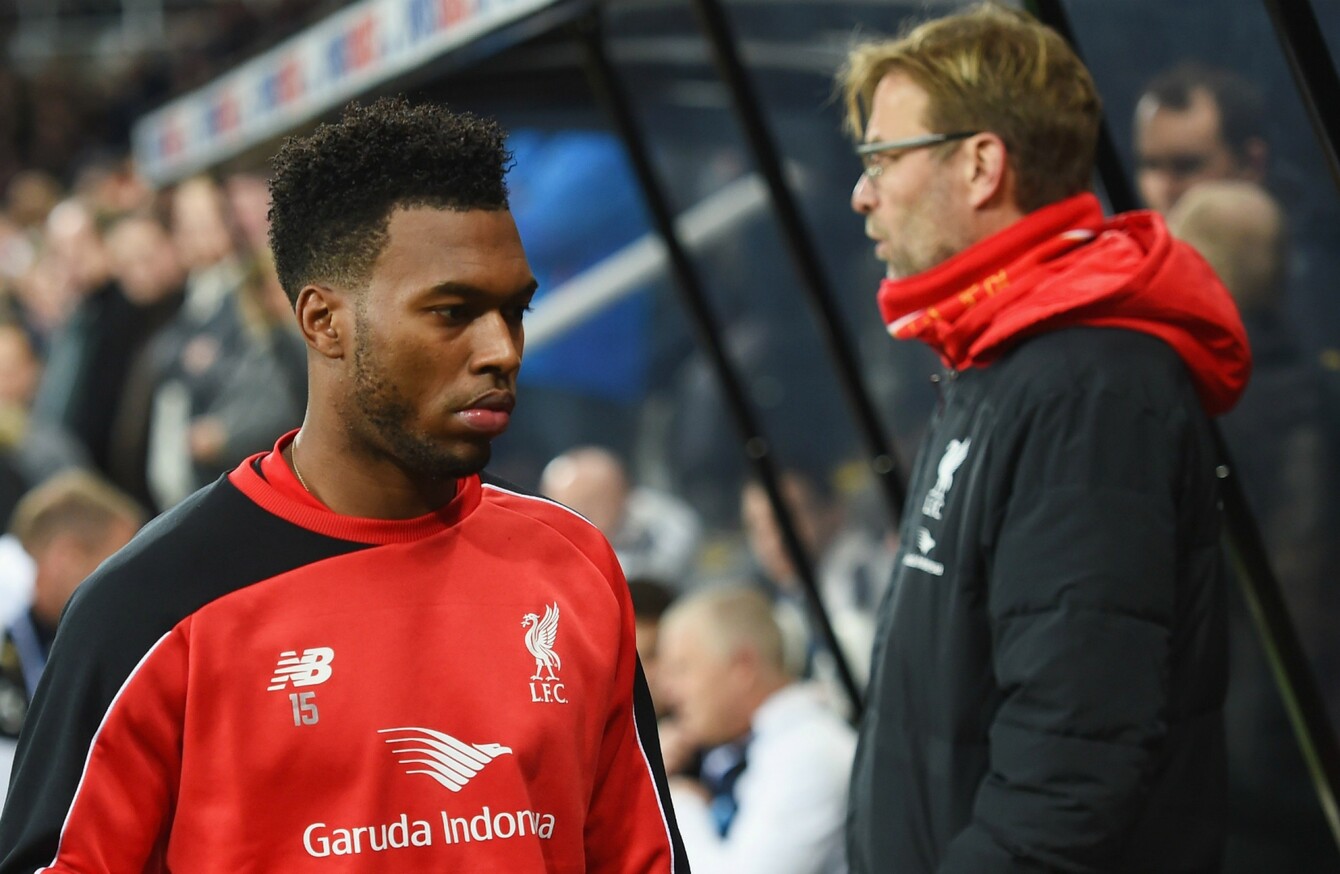 LIVERPOOL MANAGER JURGEN Klopp has brushed off speculation linking Daniel Sturridge with a move away from Anfield and says he will wait for the striker to return to full fitness.
Sturridge has played in five Premier League games this season and his most recent comeback has been repeatedly delayed by setbacks.
The England striker has been linked with a shock move to West Ham this week but Klopp insists he will be as patient with Sturridge as he was with Germany midfielder Ilkay Gundogan, who missed most of the 2013-14 season at Borussia Dortmund.
"I had 15 months with Ilkay Gundogan where we had to all wait," he told reporters. "It was his back and we had no chance to force it. It's not a back problem with Daniel, but it's the muscle.
"Out of responsibility, we have to do everything we can to give him the physical strength to be able to play Premier League football.
He continued: "I don't have to make a decision about [the future of] Daniel. Make a decision about what? I have two-and-a-half years left on my contract and have been here three or four months. That's not a problem.
We have to patient. That's not my best skill, to be honest, but in this case I have no other choice.
"To have a player like Daniel in your squad is always a good situation, and when it's not possible to use him, it's not a good situation.
"We all know it's pretty easy for him when he's fit, but at this moment he isn't. We cannot change this and I am not thinking about making a general decision [about him] at the moment."