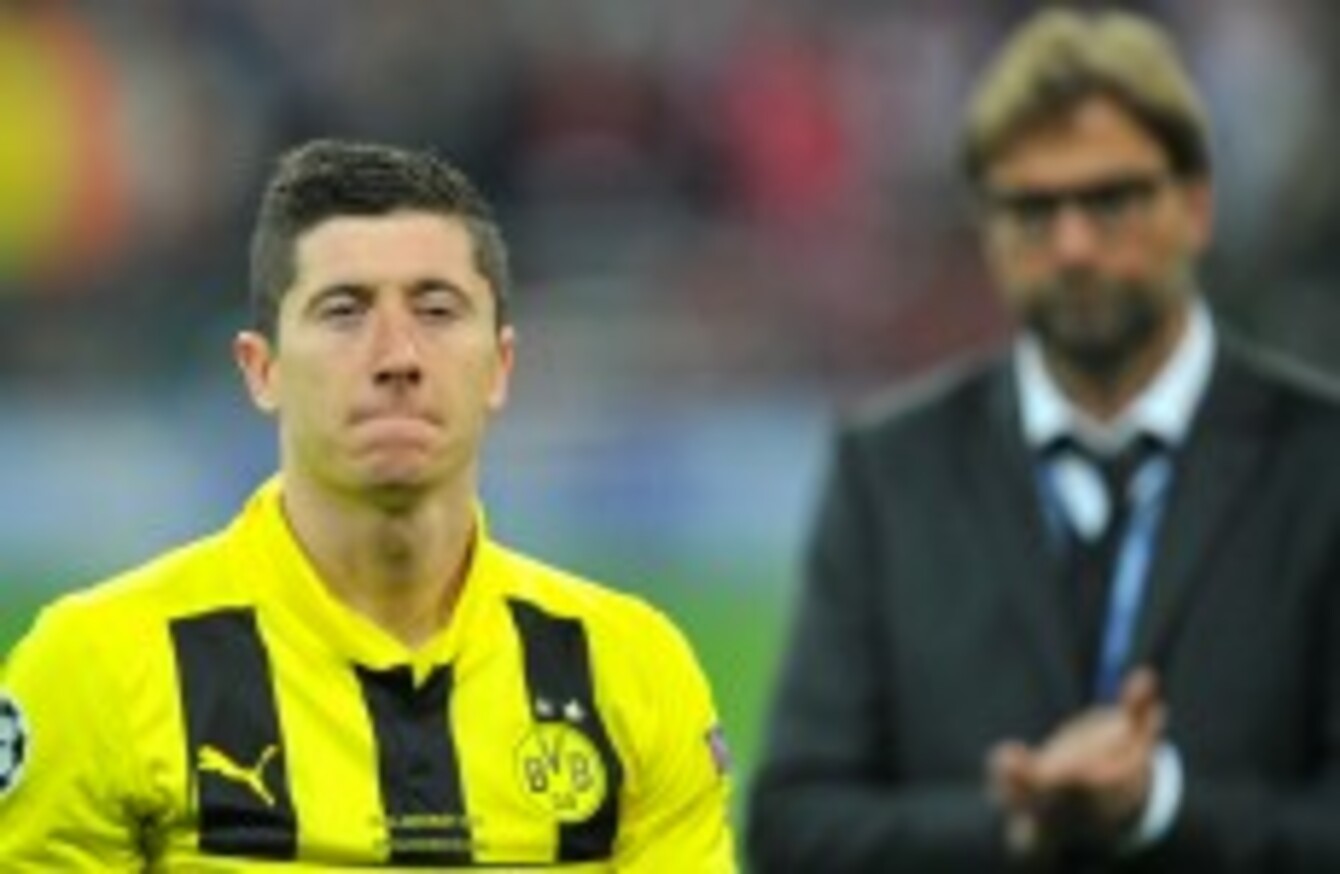 Image: Martin Rickett/PA Wire/Press Association Images
Image: Martin Rickett/PA Wire/Press Association Images
BORUSSIA DORTMUND MANAGER Jurgen Klopp has claimed Robert Lewandowski will join Bayern Munich at the end of next season.
Lewandowski has been a long-term subject of Bayern's attentions and it appears a move will now go through.
"I think it is a known fact that Robert is going to play for Bayern after the upcoming season," Klopp told Welt am Sonntag. "Now the only question is how to shape the time until then.  That is our concern and it is our commitment to our fans and members to ensure that we will have a more competitive team in the upcoming season.
"Up to a certain point we were with Robert's desire for change and were ready to talk. But nothing happened so we have to eventually say: '(A sale) now no longer works for us.'"
The 24-year-old scored 35 goals in all competitions for Dortmund last season as they finished second to Bayern in the Bundesliga and lost to their domestic rivals in the final of the UEFA Champions League.