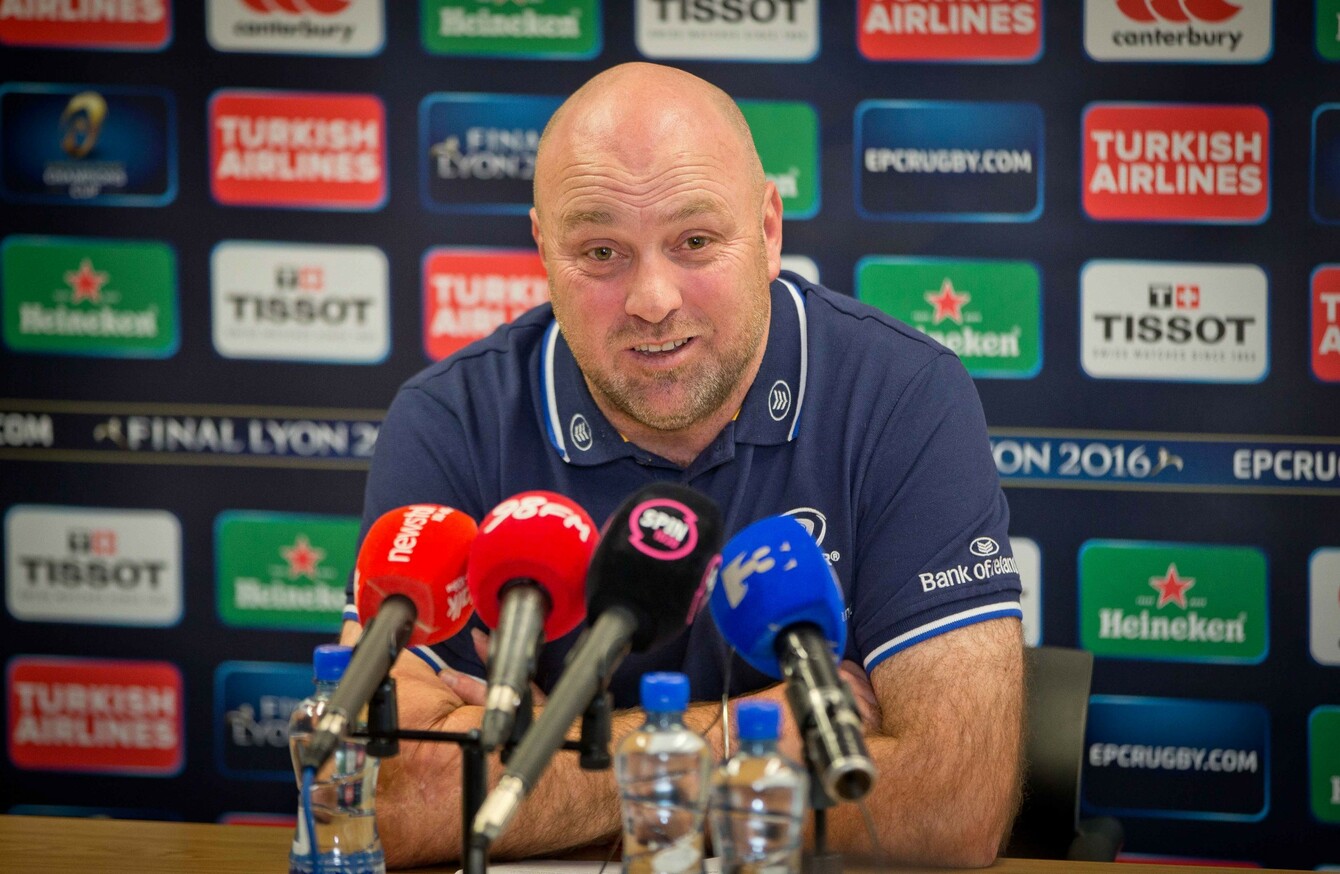 Image: Morgan Treacy/INPHO
Image: Morgan Treacy/INPHO
DEPARTING LEINSTER COACH Kurt McQuilkin says the 'Shave or Dye' efforts of his former colleagues have 'lifted his spirits' as he heads home to New Zealand.
McQuilkin who has been a key member of the province's backroom team decided to return home due to family reasons.
"This was not an easy decision by any means because you do become very close to a team and to this team in particular and to this group of players and coaches," he said in a statement.
"The last week or so and the support they have shown both me and my family I suppose reinforces that feeling that I have for Leinster Rugby. This is a special place with special people.
"But I am needed at home. And that is where I must go to be with my family and with my dad and sister in particular who are ill as they go through a tough time and to support them up close rather than from afar.
"I would though like to thank from the bottom of my heart all those that have supported the fundraising efforts.
"The gesture took me by surprise and it is very humbling to see the outpouring of emotion from players, backroom staff and Leinster supporters and indeed from the wider rugby family. It has raised my own spirits and indeed the spirits of my family back home to know that we are in people's thoughts.
"Best of luck for the season ahead and thank you for a wonderful 14 months back at the club and until we meet again, cheers."
Leinster say just short of €7,000 was raised through the campaign with a further €1,000 earned through the donation of a signed Paul O'Connell painting.