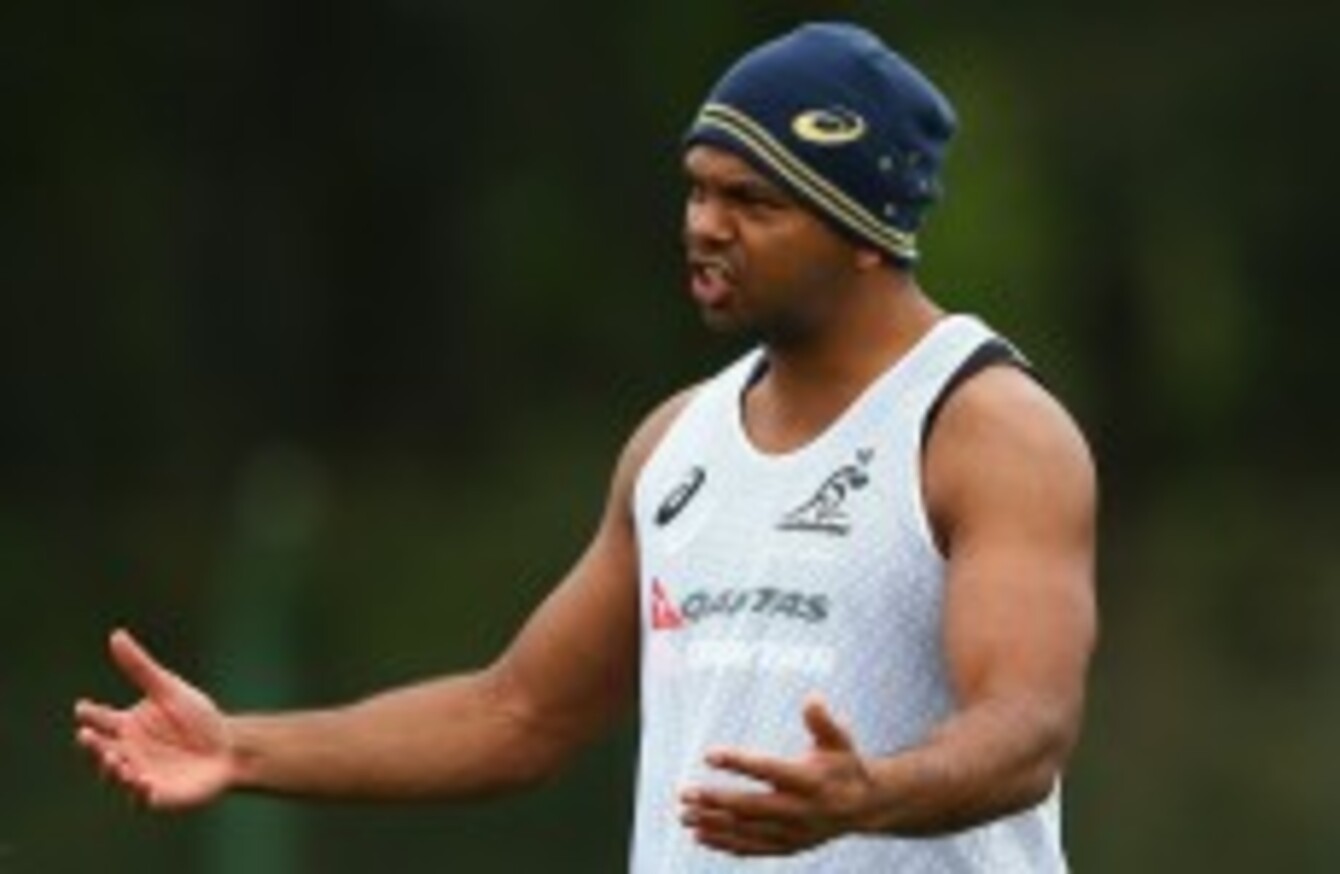 Australian rugby union player Kurtley Beale.
Image: Cameron Spencer
Australian rugby union player Kurtley Beale.
Image: Cameron Spencer
VERSATILE WALLABIES BACK Kurtley Beale has been fined AU$3,000 for breaching team protocols aboard a flight last month.
A week after he was fined $45,000 for sending an offensive text message, Beale was hit with another and separate penalty following an in-flight argument with former team manager Di Patston during Australia's flight to South America on 28 September.
The Australian Rugby Union's (ARU) Integrity investigation found Beale guilty of inappropriate public behaviour as a result of being rude and disrespectful of Wallabies management in public.
Beale remains eligible for Wallabies selection, despite being overlooked by new coach Michael Cheika for Australia's European Tour that kicks off against the Barbarians in London on Saturday.
"The ARU is deeply disappointed that an offensive text message was sent, the in-flight incident occurred and the aftermath of these events were factors in the resignations of Wallabies coach Ewen McKenzie and Business Manager Di Patston," ARU chairman Michael Hawker said in a statement released on Friday.
"There is no basis on which it was acceptable for Ms Patston to have been subjected to the offensive text message.
"As a result of these events, we have identified a need for greater off-field leadership and support for the Wallabies. ARU General Manager Pathways & Performance Ben Whitaker is providing that support for the current Spring Tour with a longer term solution to be determined after the tour.
"Our focus now is on building on the significant achievements of the past couple of years, supporting the growth of Rugby in Australia and celebrating the major upcoming events."