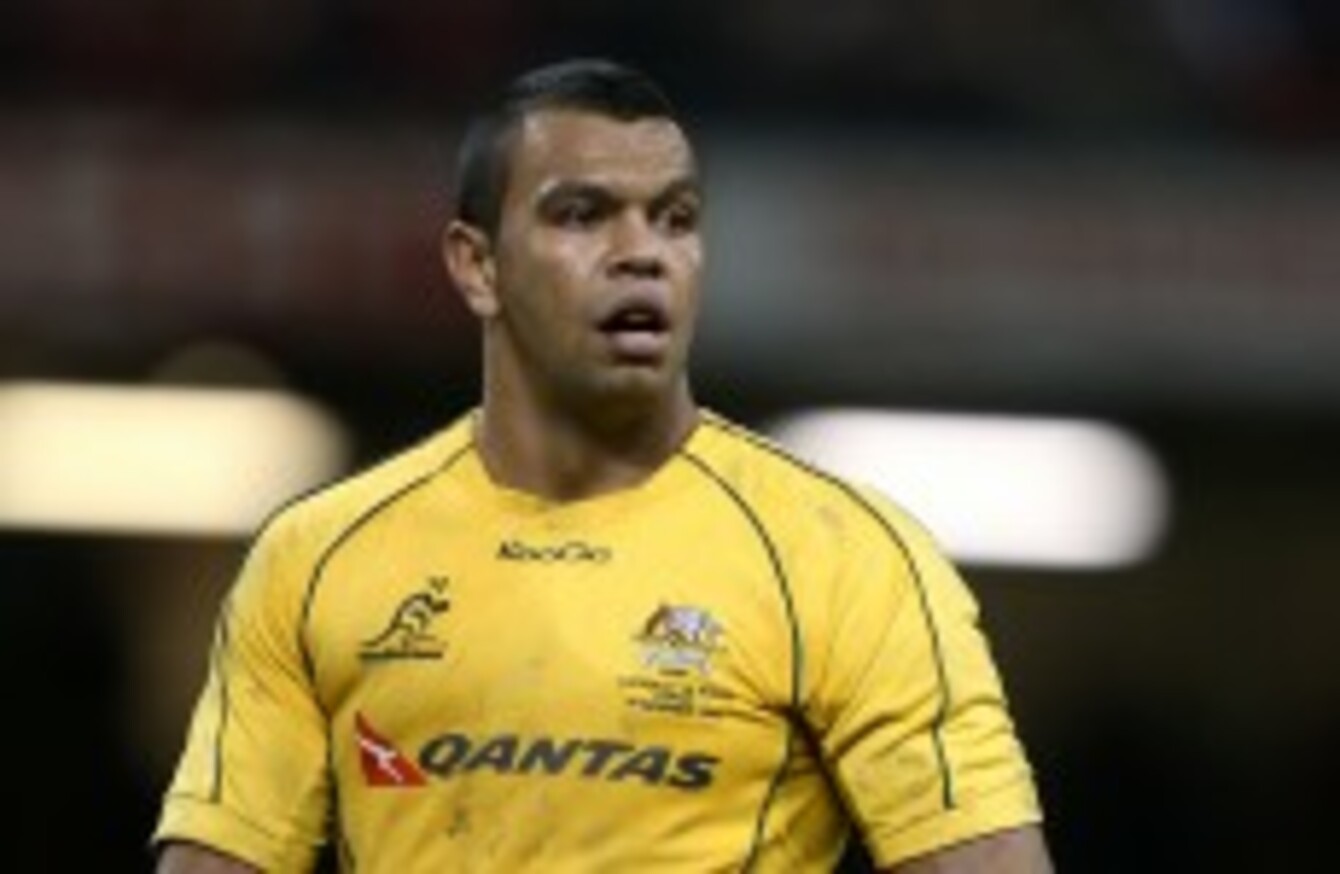 Kurtley Beale: cleared.
Image: PA Archive/Press Association Images
Kurtley Beale: cleared.
Image: PA Archive/Press Association Images
AUSTRALIAN RUGBY STAR Wallaby Kurtley Beale was found guilty of sending an offensive text message to an ARU employee and fined $Aus45,000 by a code of conduct tribunal today.
But the tribunal said the evidence could not establish whether a second more offensive text message and photograph had been sent by Beale and he avoided suspension and having his contract terminated.
Beale sent the phone message to team business manager Di Patson, who has since resigned from her position, following a heated argument on a team flight from South Africa to Argentina in early October.
In the damaging fall-out over Beale's texts Wallaby coach Ewen McKenzie abruptly quit last weekend and was replaced by Michael Cheika.
ARU CEO Bill Pulver said the tribunal's findings and sanction would be accepted.
"We have obligations to our fans and the broader community and we are committed to ensuring any behaviour that has the potential to breach our code of conduct or values is investigated and taken seriously," Pulver said.
"This was deemed a serious violation by the tribunal and, as such, we intend to donate the $45,000 collected through this fine to a suitable organisation that promotes the empowerment of women."
While Beale has been involved in a number of off-field incidents Pulver wouldn't be drawn on whether the gifted but troubled back was on his last chance.
"I don't want to speculate right now, on the future in relation to Kurtley but I think it's fair to say he has had a lot of indiscretions," Pulver told reporters.
Beale is coming to the end of a contract and negotiations with the ARU had been suspended until the charges were heard by the tribunal.
"As a result of the independent tribunal's decision, we will re-open those contract discussions." Pulver said.
Following the decision, Beale apologised for breaching the code of conduct.
"I am satisfied with tonight's outcome. There was conjecture about my contract being terminated, however the tribunal agreed that – on the basis of the evidence – that a fine was appropriate," Beale said in a statement.
"I'm relieved there is no termination and no suspension and I can now continue playing rugby. I'm also happy the evidence presented to the tribunal did not establish that I sent the second text and photograph.
"This is why I fought so hard to prove my innocence regarding that text," he said.
The tribunal's decision means Beale will be eligible for selection for the Wallabies, effective immediately.
The Wallabies left on Friday for their five-match tour to Europe and it is likely that following the tribunal's decision Beale will now join the team.
"I'll be be calling the coach (Cheika) a little later to inform him of the outcome," Pulver said outside the hearing.
- © AFP 2014.