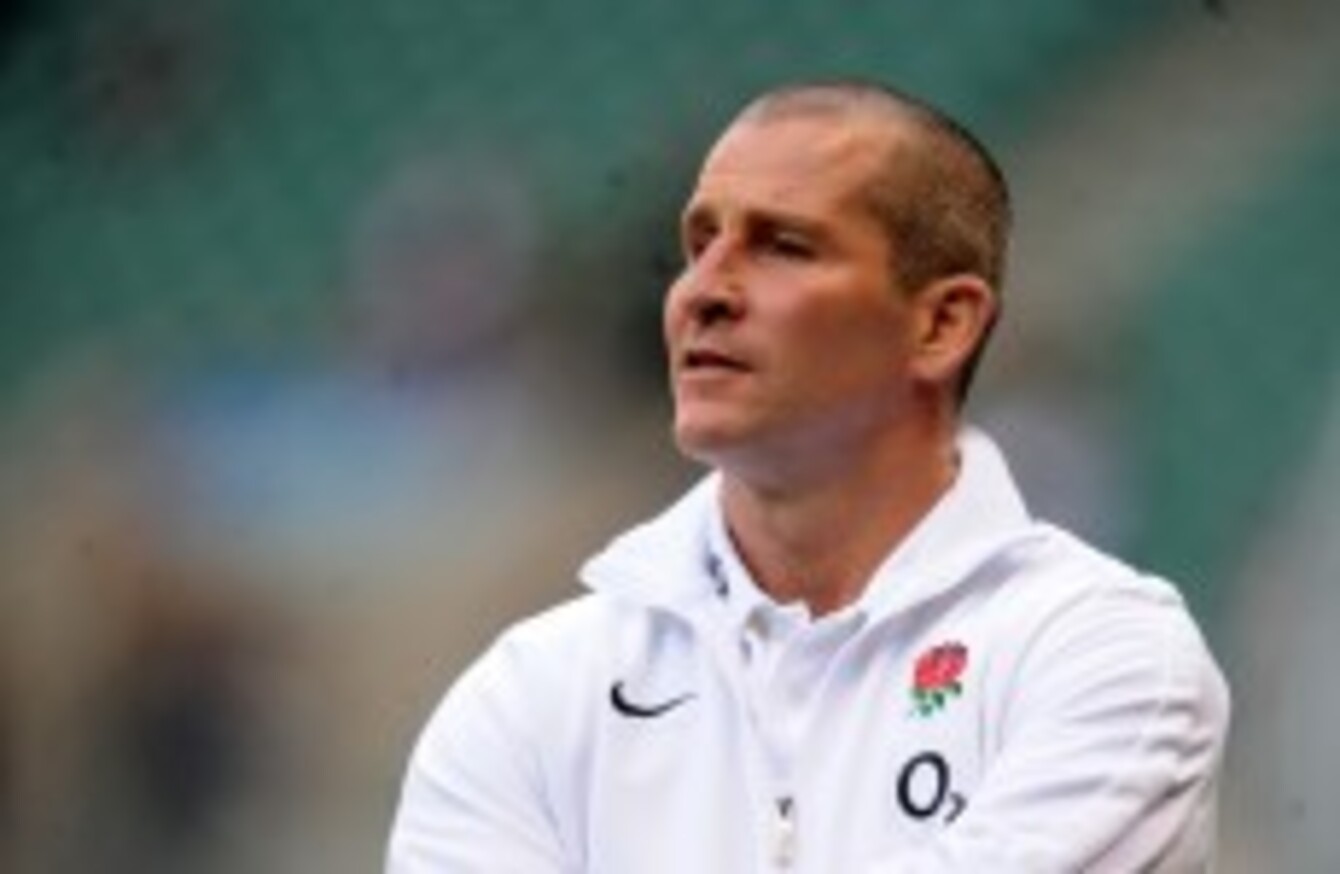 Stuart Lancaster has enjoyed a successful tenure as England coach.
Stuart Lancaster has enjoyed a successful tenure as England coach.
STUART LANCASTER SAYS he would be happy to continue as coach of England's rugby team after a successful Six Nations campaign.
Since taking charge in an interim capacity following the resignation of Martin Johnson, Lancaster won four out of five Six Nations matches to see England finish second.
The 42-year-old said he would be prepared to continue in the role when his contract expires in the coming fortnight if a suitable replacement has not been found.
"I'd be more than happy to do that (continue as England interim coach)," he said.

"My interim contract finishes on the 31st of March but obviously there is a review in there so that if there is no-one in position, the position has not been appointed, then I will continue in the role until such time that it does get filled. So I'd be delighted."
It has been reported that both Lancaster and former Italy and South Africa coach Nick Mallett will be interviewed for the full-time post later this week.
Lancaster also said fly-half Danny Cipriani, who is returning to the English game, faces a fight to win back his place in the England squad.
Cipriani is joining Sale Sharks at the beginning of next season after a stint in Australia with the Melbourne Rebels.
"I don't think that Danny (Cipriani) is any different to any other young players that want to play for England. Certainly from my point of view, I had a good chat with him in December when he came home for Christmas and obviously at that point he was just heading back for the Super 15 season." Lancaster said.
"So he will have to come back and he will have to do what everyone else has to do, which is play well for his club. It's great that he has come back to England and (he) will have to put his front foot forward."