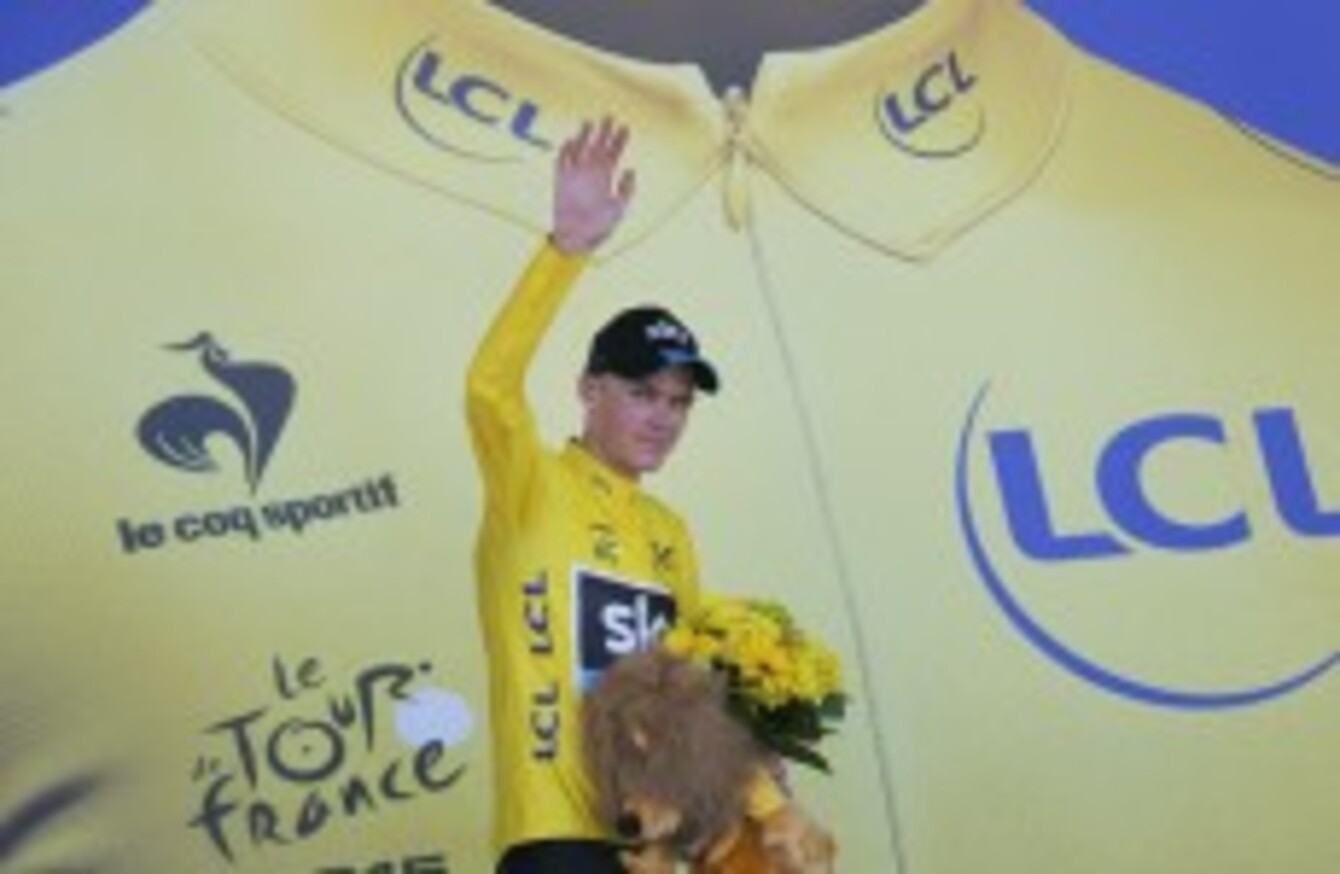 Image: Christophe Ena
Image: Christophe Ena
DISGRACED GLOBAL SPORTS icon Lance Armstrong took to Twitter earlier to question whether the leader of the Tour de France, Chris Froome, his teammate Richie Porte, and Team Sky are "too strong to be clean."
Earlier on Tuesday, Froome blew his Tour rivals away on the first summit finish of this year's race to storm to a stage win and take a firm grip of the yellow jersey.
As a select group of favorites climbed to the finish at La Pierre-Saint-Martin, Froome attacked on the steep gradient and no one could keep pace.
Froome's dominating performance extended his lead and installed him as the clear favourite to triumph in Paris on 26 July, leading Armstrong to Tweet this:
Before the US Anti-Doping Agency found that his team ran "the most sophisticated, professionalized and successful doping program that sport has ever seen," Armstrong won the Tour seven times, and he did so consecutively from 1999 to 2005.
His victories were aided by a variety of performance-enhancing drugs.
Armstrong is facing a $100 million lawsuit from a former teammate, Floyd Landis, which could bring him financial ruin.
Users were quick to hit back at Armstrong:
After today's 10th stage, Froome was forced to field a barrage of questions about doping. In his autobiography, published last year, he said about Armstrong:
"I am not a student of Lance Armstrong or that period in cycling. He doesn't interest me and that era doesn't interest me."