http://www.youtube.com/watch?v=MVTI1n-h97E
YouTube: MurphyPrototypes
THE VIDEO ABOVE shows exactly what it's like to drive a Le Mans car around the famous French track.
It's the on-board camera of Brendon Hartley, driver with Irish Murphy Prototypes team, and was recorded when he, Karun Chandhok and Mark Patterson took advantage of inclement weather to run their 2013 Oreca 03-Nissan through its paces for the first time this week.
The test also marked the first occasion Formula One driver Chandhok was able to drive for the team and Principal Greg Murphy was happy with his performance.
"I'm very pleased with today. We had Karun with us for the first time and it worked out very well. I think it was a job well done; we were quick in the wet and got through all our programmes and it was important to bed the car in.
"Now we get ready for the race… we're ready to go."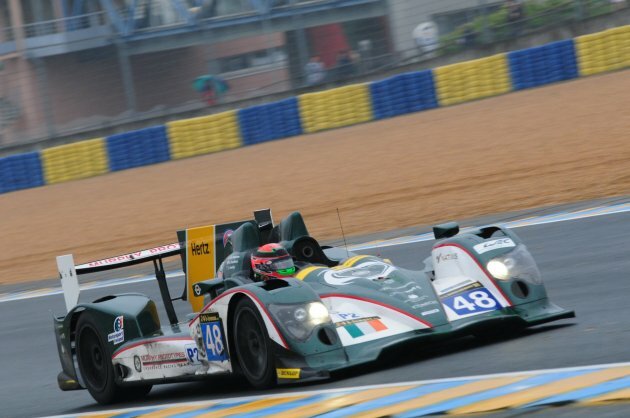 The Indian star was content with his own performance too.
"I think we had a reasonable day one. We weren't really doing anything too exciting, getting some laps in, in a new car for me and it was predictable and didn't do anything unusual.
"It was nice to be back in Le Mans despite the weather."
Formula One test driver Hartley,  was more pleased with the team's work.
"We were pretty competitive and there were no real hiccups.
"Because of the weather we were a bit limited, but both Mark and Karun got a proper dry run so we're pleased – the car was competitive in wet conditions."
The race itself begins on June 22 and Murphy Prototypes will hope to improve on their performance last year where they led for a number of hours before having to retire.