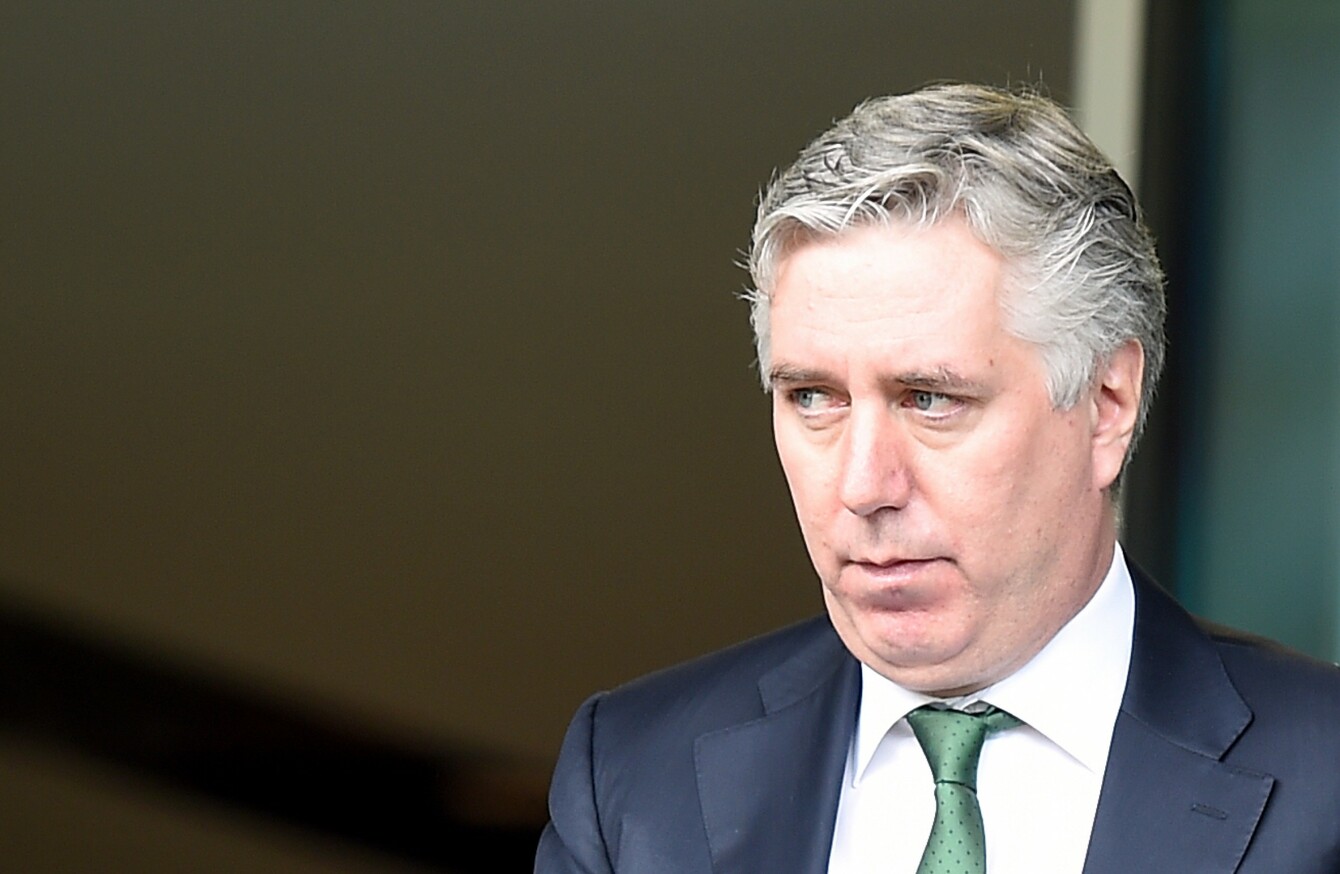 John Delaney is hopeful that "new structures" for the League of Ireland will be implemented imminently.
Image: PA Archive/Press Association Images
John Delaney is hopeful that "new structures" for the League of Ireland will be implemented imminently.
Image: PA Archive/Press Association Images
FAI CHIEF EXECUTIVE John Delaney admits that the League of Ireland's progress is not going at the rate he "would like," but hopes that a new structure can be put in place as early as next season.
Last September, the Conroy report recommended a series of changes that could be made to boost domestic football's appeal, and Delaney is eager to act accordingly as soon as possible.
"It's not going at the pace that I would like," he said, speaking yesterday at the National Sports Campus amid Sport Ireland's announcement of €7.4 million investment in Youth Field Sports.
But still there are regular meetings with the clubs on the matter. I'm due to sit down with (the senior barrister representing the Premier Division clubs) Michael Cush on the matter the week before the AGM — there's a week being set aside.
"I think we'll see real progress after that meeting. Initially we said 'let's take our time to make sure everybody's on board' rather than rushing a report so that the recommendations, when they're properly assessed, do give a next step and a pathway for the league."
Delaney, who has been criticised in the past for his reluctance to speak with the Irish footballing media, added that it was not the sole responsibility of the FAI to consolidate the league's long-term health.
The league matter is very important to the association and to me. It's hugely important to the progress of our game, there's no doubt about that. But there's a collectiveness about it, sometimes I feel: 'What are the FAI going to do in a singular way?'
"The Conroy report outlines that there's a collectiveness involving everybody in the game to bring the league to the next step. I want the clubs as well as the association to take the next step rather than it being reliant on one individual partner.
"The aim would be to do that, but we've asked the clubs to come back with their own recommendations, and that's why I'm looking forward to meeting Michael Cush next week because we'll be getting some of the views in relation to the clubs."
And while Delaney would ideally like to implement significant change by the beginning of next season, he also concedes that such a complex issue won't be resolved easily.
My own view would be you would like to have a new structure next season, but it's not something that John Delaney is going to force through, it's something that the clubs have to step forward and agree that path with us," he said.
Quizzed about the recent financial problems of Waterford United and Athlone Town, the chief executive said the FAI would do as much as they can to support these struggling clubs.
In the coming weeks, Ned O'Connor, who has previously produced a report on the development of senior football in Galway in 2012, will focus on Waterford's problems, while Peter McLoone, the ex-general secretary of IMPACT trade union and former chairman of the Irish Congress of Trade Unions' Public Services Committee will complete an interim review of the situation at Athlone.
The FAI can do much and wants to take the next step with the clubs, but when there are issues locally, and when a chairman decides that he wants to leave a club and no longer fund a club, that's very difficult for the association to deal with and I'm waiting for the report in relation to Waterford.
"Those findings will hopefully show a pathway forward to both those clubs, like with Galway, where we met all the different stakeholders and found a pathway for the football club."
What are they
really like?
Rare insights on sport's biggest names from the writers who know them best. Listen to Behind the Lines podcast.
Become a Member
Delaney also confirmed that billionaire businessman Denis O'Brien would help fund the Irish management team's new contracts, which are expected to be signed imminently, citing the team's progress under Martin O'Neill as justification for the deal.
The CEO also insisted that the FAI would be "able" to be debt-free by 2020, adding that there was an estimated gross figure €11 million minus costs owing to the team's qualification for Euro 2016.
We took €10 million off the debt just before the Euros, which was another big achievement for us. We obviously had taken the €12.5 million write-down with our banking department before that. And there have been other means as to how we reduced our debt.
"I won't go into detail but 2020 is a good year for the association. We have already paid some of €35 million down, it's now a quarter of a million off that, so we're €34.75 million with our banking partners today as we speak.
In 2020, there are naming rights, TV deals to be done with Uefa, hat-trick fundings that we get from Uefa, 10-year ticket sales and our sponsors are up for renewal at that time, so if the association decides it wants to be debt-free by 2020, it would be able to do so.
"The board of the FAI will take a view nearer that time whether to take the debt down to nil, or whether to retain some debt and reinvest it.
"It was at €70 million and it's now at €35 million, that's a significant drop. The recent €10 million was paid down, it wasn't a write-down, that's significant."